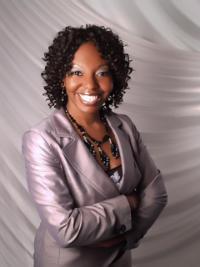 Wheaton College President Dr. Philip Graham Ryken is pleased to announce the appointment of Dr. Sheila Caldwell as Wheaton's first Chief Intercultural Engagement Officer.
Caldwell will serve as a member of the Senior Administrative Cabinet and provide leadership for defining and meeting campus-wide goals in deepening ethnic diversity, promoting racial reconciliation, and advancing intercultural understanding.
Caldwell, a diversity and student success champion with nearly two decades of experience in higher education, currently holds leadership roles at the University of North Georgia (UNG) as Advisor to the President on Diversity, Director for Complete College Georgia, and Principal Investigator for an Upward Bound grant. During her tenure, she secured more than $1.3 million in educational grants to help economically disadvantaged students achieve college success, and collaborated with academic affairs to significantly increase the number of faculty of color.
Caldwell facilitated the creation of UNG's first Diversity Leadership and Vision Statement, and implemented Diversity Champion Awards for faculty and staff members who demonstrated a strong commitment to an inclusive learning and work environment. Prior to that, she served as the High School Initiatives State Coordinator for the Technical College System of Georgia, where she collaborated with board members, legislators, and education departments to enhance equity, access, and college completion for underrepresented students throughout the state of Georgia.
Caldwell is a seasoned public speaker who regularly serves as an expert panelist and delivers keynote presentations in academia and industry. She has published with Complete College America, Georgia Center for Opportunity, and National Career Pathways Network. Caldwell currently serves on the Gainesville YMCA Board and advisory committees for Hall County School Work-Based Learning, the Lewis F. Rogers Institute for Environmental and Spatial Analysis National Science Foundation Grant, and the Georgia Association for Women in Higher Education Scholarships. Her professional affiliations include memberships with National Association for Diversity Officers in Higher Education, Complete College America and Southern Association of Education Opportunity Program Personnel. Her honors and awards include the Georgia Association for Women in Higher Education (GAWHE) Leadership Scholarship and the 2014 UNG North Star Award.
Caldwell earned a B.S. in Business Marketing from Northern Illinois University, an M.A. in Educational Leadership from Argosy University, and an Ed.D. in Workforce Education from the University of Georgia.
Caldwell and her husband, Lyndric, have two daughters.
"Sheila Caldwell is a dynamic leader with a proven track record for inspiring all students to pursue racial unity and for helping faculty, staff, and students of color to flourish in the context of higher education," Ryken says. "Her expertise, personal warmth, and vibrant Christian faith will enable her to make strong connections across Wheaton's campus and to serve as a key member of the Senior Administrative Cabinet."
"I am honored and humbled to join a Christ-centered community filled with talented and innovative leaders in higher education," Caldwell says. "As the inaugural Chief Intercultural Engagement Officer, I will collaborate with faculty, staff and students to create structures that will enhance equity and inclusive excellence in the classroom, with the end goal of fortifying Christians and advancing the kingdom of God."
Caldwell will start at Wheaton on June 11.