Meet Matthew Forsstrom, the newest addition to Wheaton's economics department. He's currently working on understanding how economic factors can impact resilience.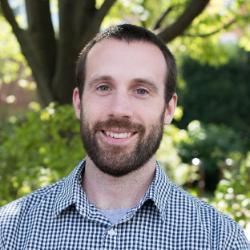 Name: Matthew Forsstrom
Education:
B.A. Economics, Gordon College
M.S. Economics, UNC Chapel Hill
Ph.D. Economics, UNC Chapel Hill
Philosophy of Education:
I strive to foster an appreciation for economic reasoning by encouraging students to take an active role in their learning.
Before coming to Wheaton, I was:
Solving economic puzzles in my dissertation.
One "big question" I'm trying to answer is:
How do environments and events early in life impact decisions and well-being over the rest of life? We see a variety of responses to negative economic and health events, so it's important to grow in our understanding of which factors produce resilience.
I wish I could teach everyone about economics:
Economics is not the study of money, how to make money, or how to invest money. The goal is to understand how resources, broadly defined, are produced and allocated. Economic theory's applicability to a wide range of questions makes it a great complement to other disciplines in the liberal arts.
I feel God's pleasure when I:
Have a cookout with friends from church and see how God has blessed us with such a wonderful, diverse family of fellow believers.
I'd love to travel to:
My brother has lived in Zhuzhou in the Hunan province of China for the past four years. After hearing all of his stories and how much he enjoys being there, I would love to visit.