Growing Out of Social Media
How older emerging adults use social network sites
By Dr. Brian Miller, Associate Professor of Sociology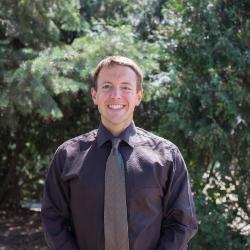 It's not difficult to find people concerned about social media use among teenagers. Why do they spend so much time on social media? How will it affect them in the long term? Will they grow out of their Instagram and Snapchat habits?
With several sociologists and co-authors, I have been investigating the social media use of emerging adults using data from the National Study of Youth and Religion (NSYR), a study that surveyed and interviewed thousands of Americans from their teenage years through later emerging adulthood (late 20s). In prior published studies, we've used the data to see how social network site membership and use affects religiosity and to find behavioral norms in social network site use.
More recently, sociologist Peter Mundey and I turned to the NSYR data to learn more about how social media usage changes when young adults graduate from school, find careers, start families, and encounter other new opportunities. In reading 302 interviews with older emerging adults (23-28-year-olds), we noticed something interesting: even though the interviewers didn't ask about social media use, almost 40% of older emerging adults brought it up on their own.
This made us wonder:
How do older emerging adults use social network sites?
How does this use integrate with their lives?
How is this use different than teens and younger emerging adults?
In our preliminary findings (the study is in the academic review process), several patterns emerged.
Social Media Use
Studies of teens and college students suggest that maintaining relationships is a key purpose of social network site use. While users occasionally find new online friends or connections, much of their social network site interactions involve people they also know offline. This appears to be true for older emerging adults as well.
Social Media Integration with Life
It's clear that social network sites allow members to maintain relationships. However, few older emerging adults discussed how social media interacts with their work or family lives. Some described problems with social network site use but when asked about other significant areas of life—work, politics, morality, and plans for the future—social media was not typically part of the conversation.
Social Media Use Changing with Age
For those who have known the internet, smartphones, and social network sites for most of their lives, will their use continue or be transformed as they grow older?
Heavy usage by younger Americans may or may not continue as they age. As they grow their careers and families and settle into middle age, they will encounter a multitude of other demands for their time and attention. We need more research to uncover how social media use influences older emerging adults now and as they grow older. My colleague and I suspect that some behavior will be similar, but new patterns may also emerge. Even with technology that seems ever-present and influential in our current moment, change can come with age.
Dr. Brian Miller is an associate professor of sociology. Dr. Miller's sociological interests include American suburbs (particularly their development, culture, depictions in media, and housing) and cities, culture, McMansions, social network site use among emerging adults, and American evangelicalism and culture.