In this Edition of the Northern Light
A Note from the Executive Director | Chase Leadership Program | Passage Program Launching 2022 | Meet our New Staff | Our Logo and Name Change | Meet the HoneyRock Directors | HoneyRock's Leadership Development Progression for Campers | Stories from Around the World
---
A Note from the Executive Director
By Rob Ribbe, Executive Director
At the time I'm writing this, our summer camp programs are already 90% full. We're excited to help support parents and campers both get outside, be active, and spend more time face to face. While we're experiencing this momentum at the camper level, it's almost the opposite for college students. Our staff applications from college student for summer are low. Our sense? They're worn down and tired of getting their hopes up only for it to be cancelled.
With those two dynamics, we need prayer! Each Thursday, the HoneyRock staff are gathering in the Chapel in the Northwoods and in the office in Wheaton to pray. We invite you to join us as we eagerly await the Lord's provision.
As far as how life at HoneyRock in the Northwoods is going now, it's awesome. We're bubbling over with life as our Vanguards, Fellows, and Graduate students serve guests, enjoy winter, and engage in their coursework and learning. This past week, former camper, student and summer staff member Pastor Jeff Root provided a special focus on how to determine God's will, as many of our community members will be experiencing transitions and big decisions at the end of the school year. Jeff and his wife Jori met at HoneyRock and are raising three awesome kids, one of whom will be a first-time camper this summer. It is such a joy to see past HoneyRockers serving the Lord, impacting many, and returning to serve here. Multiplying disciple-making leaders is what it's all about!
I hope you enjoy this edition of the Northern Light from HoneyRock!
Hiring Staff for Summer at HoneyRock
Know an 18-22 year old who loves Jesus, loves kids, and needs a summer job? With our camper programs nearly full, we're looking to hire more staff than ever before!
Introducing the Chase Leadership Program
Originally shared in HoneyRock's Year in Review, mailed in December 2021.
Revamping the Chase Program Curriculum
As an academic center of Wheaton College, HoneyRock partnered with two additional centers, the Wheaton Center for Faith, Politics & Economics (FPE) and the Wheaton Center for Faith and Innovation (CFI) to create the Chase Program. One of the most significant components of the Chase Program is the Advisory Council. This group will contribute to curriculum development, speak with and mentor participants, and provide networking opportunities in their fields of expertise. Members of the council represent major industries, including business, government, military, foreign affairs, higher education, and healthcare. You'll find them scattered across the globe, from Dubai to Dallas to Wheaton, IL. Their participation is deeply valued.
Facilitating Real Opportunities for Leadership Development
The Chase Program fosters leadership and character development of emerging adults through a series of experiences, coaching, and coursework. As a first-year student, the focus is on self-leadership skills personal responsibility and faith are key components. As students move through the curriculum, they focus on leading others, leading teams, and finally, leading in organizations. This progression prepares them to graduate with the tools to lead in their field. We believe, as Coach Chrouser used to say, that "responsibility is the great developer of people." Instead of merely sitting in a classroom and learning leadership theory, Chase students are given real leadership roles both at HoneyRock and outside of Wheaton in their field of interest.
Honoring Dr. and Mrs. Chase
As HoneyRock staff and faculty were developing the program, current Wheaton students reviewed the experiences and outcomes. After their review, the students recommended naming the program for President J. Richard Chase and his wife, Mary. Dr. and Mrs. Chase were avid HoneyRockers. Like all Wheaton Presidents, they would spend three to four weeks at HoneyRock each summer at Elim, the President's Cabin. During that time, they would volunteer around HoneyRock fixing vehicles or boats in the shop, painting buildings, or cleaning cobwebs off the exterior walls of the dining hall or office. Dr. Chase represents the kind of leaders we want HoneyRockers to become humble, resilient, and faithful. Our goal is to have 16 students each year in the program so that four years from now, there will be 64 students engaged in experiential leadership development programs of HoneyRock from across Wheaton's campus.
Meet our Newest Professional Staff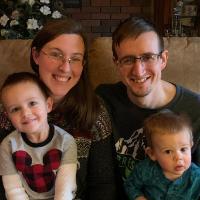 I grew up in Palos Heights, Illinois, but have a deep connection to the Northwoods. My grandparents owned a cottage in Three Lakes, and we enjoyed summer vacations and family time on the lakes. My parents fostered a love for Jesus specifically through creation and love for animals. We had many outdoor adventures growing up and all three sisters have careers involving animals. My riding experience started with trail rides in Wisconsin each summer and grew into leasing a horse and participating in 4H during my teenage years. My family moved to a farm in Kentucky, and I began my education at Murray State University. I majored in Education and Minored in Equine Science. Upon graduation, I worked for a year at an outdoor education program in Indiana and followed that program with the Leadership in Camp Ministry Internship at Timber-Lee. I met my husband Seth during the internship. We got married in 2014 and have two incredible boys: Philip and Aaron.
In 2013, I began working as a riding instructor at Culver Military Academy in Culver, Indiana. I had the wonderful opportunity to work with a herd of 94 horses and participate in two Presidential Inaugural parades. The Lord used that time to for me to grow professionally and personally in such a large program. One of my favorite aspects of the position was connecting with the students and utilizing the horse to teach leadership.
We discovered the position at HoneyRock and were drawn to the opportunity to be in camp ministry. I love working with the students and showing them parallels of how working with a horse connects to our walk with Christ. I'm excited to serve in HoneyRock's Equestrian Program!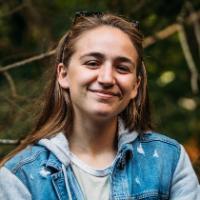 I grew up in Fishers, IN with my parents, John and Liz, and younger sister Rylee. I had a love for sports and was lucky enough to go on to run Cross-Country and Track & Field for the University of Arkansas while studying Kinesiology. In my four years at Arkansas, I was a member of multiple-time SEC Championship winning teams as well as a few National titles. My event of choice during the track season was the 3,000-meter steeplechase with the occasional 5,000-meter race. During my summers, I worked as a high school counselor at SpringHill Camp in Seymour, IN. 
My time at SpringHill, both as a camper and staff member, gave me a passion for camp ministry and for developing students to become faithful followers of Christ. It was because of these experiences that I chose to get my masters in Outdoor Adventure Leadership through Wheaton College, while working as a Graduate Assistant at HoneyRock. 
My past two years serving, leading, and learning at HoneyRock only deepened my desire to challenge, guide, and develop emerging adults within the Christian camping context. My belief in the transformational power of God and how he works through a loving, intentional community is why I chose to stay at HoneyRock and become the Guest Group Program Manager. I am excited to help grow a different aspect of HoneyRock's ministry while continually leading and developing students here in the Northwoods. I look forward to inviting a variety of students, guests, and emerging leaders into this beautiful space.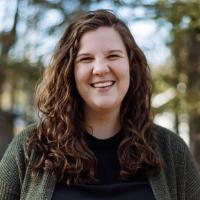 I grew up in Three Lakes, Wisconsin, just a short drive down the road from HoneyRock. I attended HoneyRock at a camper through a scholarship given to students at the Three Lakes School district; it was during this experience that I heard the Gospel for the first time. After high school, I went to the University of Minnesota-Twin Cities and studied Social Work. I was also involved in a campus ministry called Cru, where I met many of my closest friends, including my husband, Adam. We were married in 2017 and are expecting our first child this summer!
After graduation, I worked at a summer camp in Minnesota as the Summer Program Director. When COVID-19 hit, we relocated back to northern Wisconsin to help my parents as they navigated being small business owners in a pandemic. We initially thought we would be back in the Northwoods for just a few months, but the Lord had a much more beautiful plan in store for us, and we have now been here for almost 2 years.
I am serving as an administrative assistant for our Executive Director, Rob Ribbe. There are so many moving pieces happening at HoneyRock, and I'm excited to be here to help manage them! I never would have guessed that I would be living in the Northwoods again, much less working at HoneyRock, but God's faithfulness and grace has been evident in this chapter He has written and ordained for my family!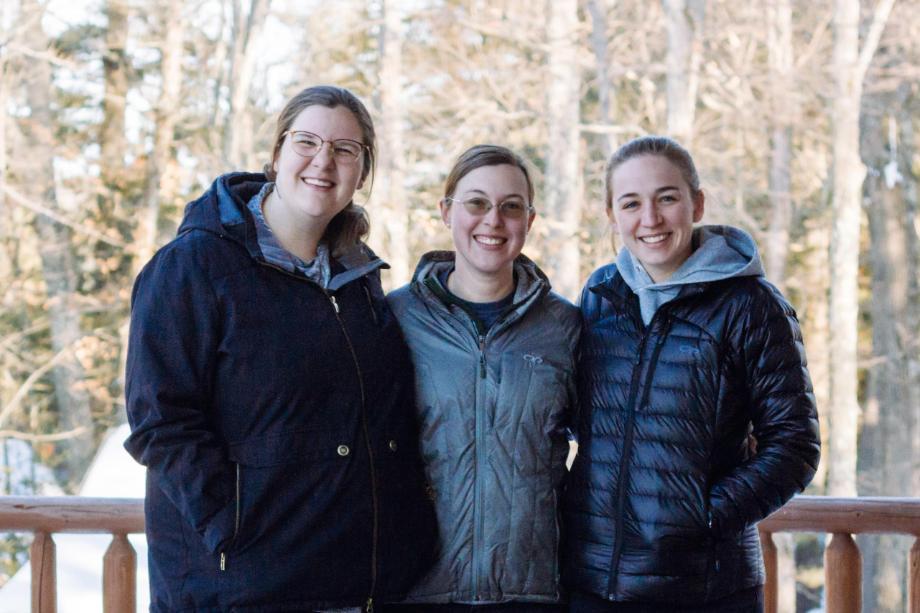 Passage Program Launching in 2022
Wheaton Passage has 53 years of history at HoneyRock and has enjoyed a participation rate of nearly 50% of the incoming freshman class of Wheaton College. This year, Passage is expanding to be the signature orientation and transition program of Wheaton College. That means every incoming first year student will get to participate in Passage. Passage will continue to offer Wilderness trips, HoneyRock residential experiences, and an offering in the Woodlawn Neighborhood of Chicago. However, we will be expanding the program to offer an additional urban option in Downtown Chicago as well as a transfer-focused experience that will also be in Chicago. This process has been an exciting collaboration across most of Wheaton College's departments, but the Passage team has been especially grateful for the collaboration shared with the Student Engagement office as they have merged Wheaton College's historic Orientation program with Passage. Join us in praying for HoneyRock and Wheaton as we grow these programs together. We also invite you to pray for Wheaton College's incoming first year and transfer students, as they embark on a journey to grow through a Christian liberal arts education at Wheaton.
---
Explore HoneyRock
Check out our new longform storytelling site! Tap the photo to read the story.
---
Our Alumni are Doing Great Things!

Since 1996, HoneyRock has graduated over 150 students from our Outdoor Adventure Leadership program. Our alumni are now spread all over the world working in ministry.
This past fall, four of our graduate program alumni, Josh Boyd '19, Olivia (Cassel) '21 and Jake '20 Tuttle, and Cole Sommi '19, attended a recruiting event representing the camps that they now work for. Little did they know that they would end up at the tables next to each other, without any previous planning on their part. Olivia reflected on the experience, "Throughout our time at HoneyRock we talked about how we could apply the skills we're developing to build the kingdom outside of HoneyRock, and it was so fun to see a piece of that in action". We are proud of how God is using our alumni, near and far!
Highlighting our HoneyRock Directors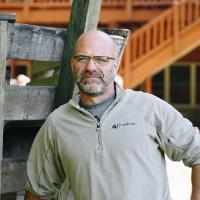 How long have you been at HoneyRock?
I've been at HoneyRock for 35 years total, 32 of which have been spent on the professional staff team. I was also a camper in the 1970s for three summers!
What does a day/week in your job look like? One of the fun aspects of my job is the variety. In any given day I can be teaching graduate students, working on site plans, reviewing finances, and attending meetings with various administrators or faculty at Wheaton. I try to end the workday in winter with cross-country skiing.
What is one way you've seen God working in your position? The HoneyRock team has been working on some strategic initiatives to make HoneyRock stronger in the future. I'm blown away by the giftedness and commitment of this great crew God has assembled!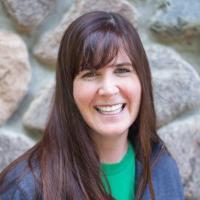 How long have you been at HoneyRock? I've been at HoneyRock since the fall of 2011.
What does a day/week in your job look like? During the school year, I'm meetings with the graduate students on our Summer Program Team. We are designing and preparing for all of our summer programming. When I'm not meeting with graduate students, I am meeting with students who are interested in working at HoneyRock in the summer.
What is one way you've seen God working in your position?
We have assembled an awesome Unit Leader team for counseling programs for summer 2022. They will be the guides and role models to our summer staff team.
We have also received a lot of international applicants! Please join us in praying that they get visas!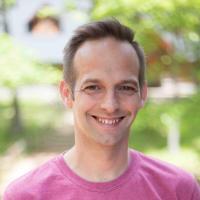 How long have you been at HoneyRock? This is my 12th year at HoneyRock, and 10th as a full-time staff member.
What does a day/week in your job look like? My job is multi-faceted, which keeps it fun! I lead the Business Operations department of HoneyRock, which includes Site & Facilities, Food Services, Health Services, Office staff, and technology. I support our team by making sure our priorities align with the mission and vision of HoneyRock, leading or contributing in HoneyRock's strategic planning, leading or participating in different task forces with staff, and more. A few other pieces of my job include building partnerships between different departments of Wheaton College and managing the financials and technology of HoneyRock. I also serve on Title IX team for Wheaton College.
What is one way you've seen God working in your position? God's faithfulness has been an evident theme in my time at HoneyRock. He has been sustaining me as I balance work, life, and school. I've also seen great advancement in building partnerships with AIT, Accounting, Risk Management, and other offices at Wheaton. We've seen great success in our technology projects, including our new fiber optic project and our Lakeside classroom videoconference project. God provided funding, expertise, and new vendors (that weren't on the scene before) to fill major needs we've been wrestling with for 10+ years. These new developments have set the stage for future work and education to flourish!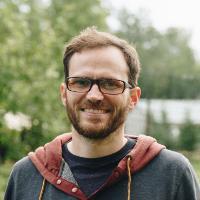 How long have you been at HoneyRock? My first summer was in 2007 and I was hooked! I've been on staff full-time since 2015.
What does a day/week in your job look like? At times it feels like a bit of everything! During the school year, my week is full of meetings with Grad students, Fellows and Vanguards, teaching, planning for future elements of the School-Year programs, engaging in seasonal outdoor activities (currently XC skiing and broomball are my passions this winter), and supporting the overall ministry of HoneyRock.
What is one way you've seen God working in your position? Most recently I have been struck by how God uses our own stories and past as a way to walk alongside students as they are trying to navigate their current stage of life. Many of my recent conversations with students have been encouraging; they are wrestling with great faith and life questions. Additionally, a big theme in my life that God has been continually bringing to my attention is the importance of having a rhythm of life that is unhurried and able to be present with others and recognize God working in daily life. Many students have expressed similar desires/questions and it has been a theme that we have been working to cultivate in our School Year Community.
---
HoneyRock's Global Reach
This past summer, HoneyRock took an offering for The Fishermen Trust, a non-profit organization in Bangalore, India. Because of the generosity of our HoneyRock community, we were able to collect $13,000! This gift was used to help pay the salaries of the full-time staff so that they could continue with their ministry due to a loss of income because of COVID-19.
Recently, after 18 months of waiting due to COVID-19, The Fishermen Trust was able to run a brand-new three-day camp for children affected by HIV/AIDS. All of the children were able to attend free of charge. Raj, the founder and CEO of The Fishermen Trust, was blown away by God's faithfulness through it all and shared "these children have the biggest smiles in the world."
The Fishermen Trust is supported by Adventure Quest Plus.