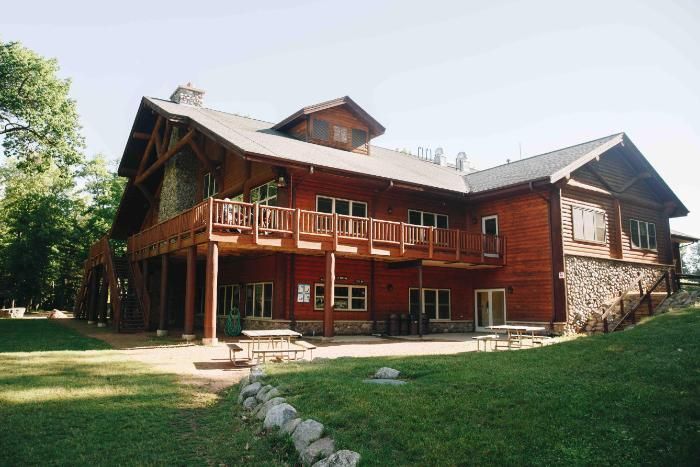 ---
In This Edition of the Northern Light
Note from the Executive Director | Update on our Fall Campaign | Chrouser Upgrades | School Year Updates | CCCA National Conference | Getting Ready for Summer | Winter Retreats | Ribbe Speaking Engagements | HoneyRock Timber Harvest | Meet our new horses! |
New! Join us in praying over specific HoneyRock prayer requests listed at the end of this edition
---
A Note from the Director
Winter is a vibrant time in our ministry. As I walk around HoneyRock, I often hear the sounds of a broomball game in the distance. Regularly our staff venture out on cross country skiis after a day of work. Our retreat guests love trying out our tubing hills. There is no shortage of winter fun here at HoneyRock!
Our Northwoods staff are in the throes of winter, hosting retreats and working with our Vanguards, Fellows, and graduate students. In Wheaton, our "Southwoods" team is working to recruit and hire our staff for summer, as well as planning our summer programs. Our entire staff team is truly an incredible group, chosen by God for this very moment in HoneyRock's history; the collaboration, dedication, and passion they have shown is nothing short of awesome.
Summer Camp 2023 is nearly full; in the first 8 hours of registration opening on November 15, 700 campers signed up, filling nearly all of our 900 spots. We are humbled by this response, and also acknowledge that this demand speaks to the needs of today's youth in a post-COVID world. We are trusting that God has prepared HoneyRock to meet the complex emotional, relational, social and spiritual needs of today's youth. Please pray for our preparation and that the Lord would provide the right people for summer 2023.
I hope that this edition of the Northern Light is encouraging to you as you see how God is at work here at HoneyRock!
Blessings,
Rob Ribbe, Ph.D., '87
Executive Director
---
An Update on our Fall Campaign
2022 was an incredible year of ministry for HoneyRock. It also was a year that, financially, was difficult for many. We, too, felt the discomfort of inflation—rising prices left us with a $150,000-$300,000 gap in our budget. This past fall, we asked for your help to close this gap, setting a goal to come together and make the way for HoneyRock to continue our work without any interruption. We are deeply grateful for each and every partner who gave.
Because of the support, generousity, and prayers from you all, we received $187,712! We cannot say it enough…thank you! As we look to the future, we are thankful for HoneyRock Partners who choose to give regularly to help sustain our work.
---
Have you finalized your summer plans? Make sure a week away in the Northwoods of Wisconsin is on your list!
HoneyRock's cabin rentals provide a great place to gather, rest, and enjoy life at the lake. Our cabin rentals currently have availability during the month of June and from the end of July into early August.
Interested in renting a cabin this summer at HoneyRock? Contact our Guest Group Program Manager at 630-752-6024 or rachel.nichwitz@wheaton.edu to reserve your cabin
Chrouser Upgrades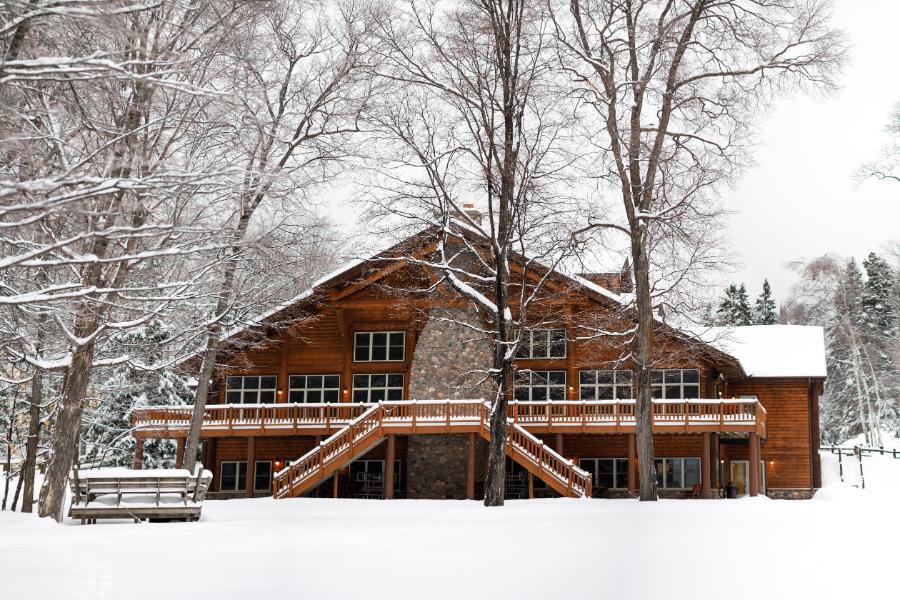 If you have spent any time at HoneyRock, it is likely that you were in Chrouser, our beloved dining hall. Named after Coach Chrouser, this building is central to our ministry here. It is a place for gathering, eating, prayer, learning, and cultivating meaningful relationships around the table. It is also home to the Beehive, our camp store, and the Bear's Den, where many late night board games, study sessions, and fun has been shared in those wooden booths. There are thousands of HoneyRock stories that begin with with the phrase, "When I was in Chrouser…". You likely have some of your own!
This past fall, we put a new roof on Chrouser. Now, in order to continue to maintain and care for the building, we are raising the funds to replace the deck and upgrade the basement to add more space for students to gather, hang out, and play. With this investment in our iconic dining hall, we will have another generation of stories that will take place within the walls of Chrouser. Stay tuned for more updates!
---
School Year Program Updates
It's hard to believe that we are already into the second semester of this school year. Check out updates from each school year program below:
The Vanguards have had a full winter thus far. We kicked off the semester with our spring courses; the students chose between two courses taught by Wheaton faculty: Philosophy with Dr. O'Connor or Literature with Dr. Kriner. Speaking of Wheaton, students also traveled south for a Wheaton College campus visit and met up with former Vangaurd students! As we look ahead, we are preparing for our Cultural Immersion trips at the end of February, where our Vanguards will head to either Costa Rica or Mississippi. Please be praying for continued planning and the fundraising efforts of our Vanguards!
As our Fellows returned from Christmas break, they dove right back into things! They could be seen serving our various winter retreat groups and welcoming Vanguards back for the 2nd semester. In addition, we have added Female Program & Housekeeping Fellow to our staff team. As a fall 2022 graduate from Wheaton, she is excited to join the team of Fellows leading and discipling our Vanguards. Please be praying for the continued work our Fellows are contributing to HoneyRock's ministry.
Our graduate students have also had a great start to their spring semester. Our second-year students all attended the Christian Camping and Conference Association (CCCA) National Conference to volunteer, network with other camps, and promote HoneyRock. It was a great experience for everyone. Spring courses have begun, and all of our students are hard at work on their Masters Thesis proposals and final drafts. Students in OAL 665 Wilderness Program Management even went on a 4-night winter camping trip, led by our Adventure Programs Manager, Mike Odberg! Please be praying for our grads as they engage in another semester of course work and for our 2nd-year graduate students as they discern their next steps!
HoneyRock at the National CCCA Conference
Every year the Christian Camping and Conference Association (CCCA) hosts a national conference, attended by camps all across the nation.
In December, our second-year graduate students and members of our professional staff team traveled to Ridgecrest, North Carolina for the annual CCCA National Conference. Hundreds of camps and conference centers gathered together to learn, network, and worship.
Our graduate students spent their time volunteering for the event. They also took advantage of the opportunity to network with camps around the nation as they prepare for their next steps after graduation.
Our Outdoor Adventure and Leadership Faculty all taught seminars:
Rob Ribbe led two seminars: "Building a Collaborative Team Culture" and "Successful College Internships"
Rob and Rachael Botting led a seminar together called "Watch your Language: How to Talk about Camp to Potential Staff and Camper Families"
Rachael also taught a seminar called "Women in Outdoor Ministry"
Muhia Karianjahi led participants through a seminar called "Facilitating Lament to Foster Cultural Diversity"
Teaching at seminars gives us the opportunity foster the development of ministry professionals at a national and global scale. Praise God!
---
Getting Ready for Summer Camp!
By Ashley Kiley, Summer Program Director
We are so excited for summer 2023! Camper Registration is looking very strong: our Residential Camp programs are full, and there are only a few openings left in our high school programs. Praise the Lord!
We are deep in the midst of our summer staff recruitment, with most of our leadership roles filled. We have a very strong leadership team assembled to serve campers and develop our summer staff. That being said, we are still looking for men and women to partner with us in ministry and serve as cabin leaders this summer. Please join us in prayer for God to provide the staff we need; if you know of anyone who may be interested, don't hesitate to email me.
Our summer program team is putting their finishing touches on their camper program planning. Next, they will look to refine our summer staff training. Our team is meditating on Psalm 27:4: "One thing I ask from the Lord, this only do I seek: that I may dwell in the house of the Lord all the days of my life, to gaze on the beauty of the Lord and to seek him in his temple". Our prayer is that all who come to camp this summer would be able to step away, slow down, and encounter the living God through His creation, the community, and the times of individual communion with the Lord.
We cannot wait to see what God is going to do this summer!
---
Dr. Ribbe to speak at Salvation Army National Camp Conference
Rob Ribbe, Executive Director of HoneyRock and faculty member in our Outdoor and Adventure Leadership (OAL) graduate program, will be featured as a speaker at the North America Camping Symposium for the Salvation Army in Texas. This opportunity is exciting, particularly because we have alumni serving at Salvation Army Camps. Ed Covert, 2018 OAL graduate, is the Director of the Salvation Army Camp Redwood Glen in California. He serves as a national leader in The Salvation Army Camping movement which has 43 camps, serving primarliy under-resourced campers from their ministry centers. We are so excited to have so many different connections to HoneyRock represented at the conference. Join us in praying for Rob as he shares his expertise with camping professionals from around the nation.
---
HoneyRock's Timber Harvest
By Scott Eppler, Assistant Director of Site and Facilities
HoneyRock sits on nearly 1000 acres of forest land, but less than 10% of developed with buildings, activity areas, roads, and other infastructure that supports our operations. The remaining 90% of land is undeveloped forest land. About 1/3 (320 acres) of that land is enrolled in a program with the State of Wisconsin called the Wisconsin Managed Forest Law. This program is an incentive program for private landowners to engage in sound forest management practices in accordance with Sustainable Forestry principles. In exchange for agreeing to a forest management plan for the property, a significant reduction in property taxes is given on an annual basis. As part of the written forest management plan, specific timber harvests are prescribed for parts of the land enrolled according to the current conditions of the forest and the desired outcome for the area according to sustainable forest management practices.
Earlier this fall, two timber harvests on HoneyRock lands began. One of the harvests took place north and east of our Riverview campsite. This specific area of our land was gifted to us by a generous Partner over 15 years ago. It involved the thinning of a red pine stand that was planted by the donor. Since the gift of this property to HoneyRock, we have thinned the timber twice and continue to live out the donor's commitment to active sustainable forest management.
The second harvest started earlier this fall with about 20% of it complete to date; the logging contractor will be returning in the spring to finish the project. This harvest encompasses about 70 acres of land in between HoneyRock and our one of our campsites, known as Black Bear. This particular area of land was acquired from neighbors and longtime friends of HoneyRock in the past 5 years. One of our HoneyRock Partners shared our vision of connecting our properties from the main camp all the way over to our Black Bear Cabin area on Sevenmile Creek, so they generously provided the funds to purchase this land.
The harvest involves the thinning of primarily red and white pine forest. Our main trail to Black Bear crosses through the timber harvest area and will be enhanced in several areas as part of the project to accommodate cross country skiing and associated equipment to groom the trails. Overall recreational access will be improved to the area and the thinning of the timber will produce a healthier and more resilient forest that results in fewer dead trees falling across trails and ultimately less work to maintain.
All of these projects are revenue producing events for HoneyRock. We work with a professional logging contractor that is certified in accordance with the Sustainable Forestry Initiative. As they harvest and haul the timber to respective markets, we are paid what is called a stumpage fee based on the volume they harvest. The benefits to HoneyRock are numerous with the most significant 3 being:
Sustainable Forestry is being practiced on HoneyRock/Wheaton College lands
Significant revenue is generated from timber harvests and is reinvested into the programs and facilities of HoneyRock.
Enrollment of lands in the WI Managed Forest Law saves HoneyRock nearly $20,000 annually in reduced property taxes.
Next time you walk through the woods of HoneyRock look around and keep in mind that it is a sustainably managed working forest in many ways benefitting campers, students and guests alike.
---
Winter Retreat
Our Spring semester kicked off by welcoming back three different retreat groups! We hosted over 75 summer campers between our high school ReGroup retreat and middle-school WinterFest retreat. Former HoneyRock graduate students, Shane & Hannah Seaton, also brought up over 15 students from Ouachita Baptist University for a chance to enjoy the Wisconsin winter! During the next month, we'll be hosting upwards of 12 different groups and close to 350 different guests. Ranging from family groups, Wheaton college students, local elementary and middle schoolers, church groups, and high schoolers. Please pray for our retreat staff and for great snowfalls!
---
Meet our New Horses!
By Melissa Hougas, Equestrian Program Manager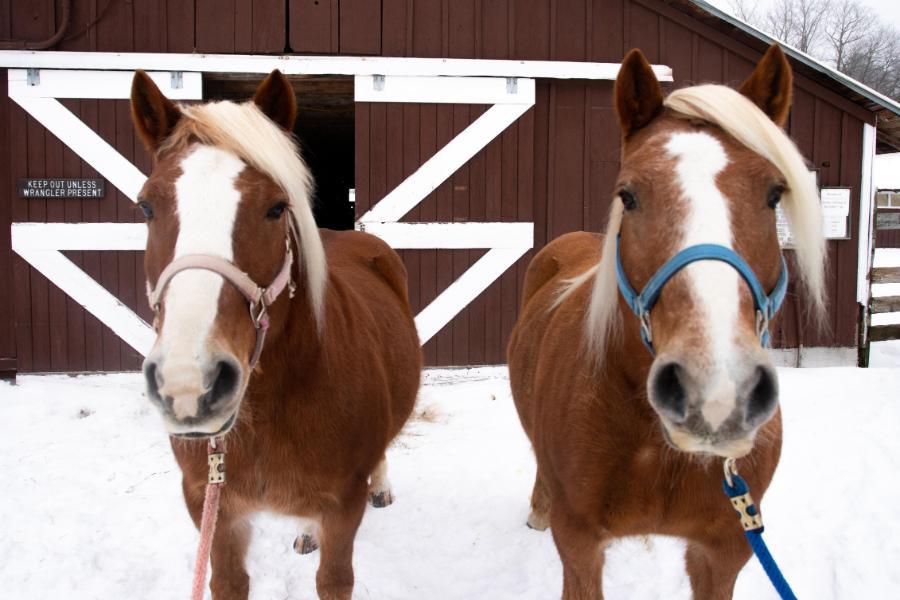 We are thrilled to introduce two new members of the HoneyRock Herd: Molly (pink halter) and Polly (blue halter). They are a team of Haflinger mares purchased from The Sharp Family of Haven Pines in Eagle River, WI. Molly is 17 years old and Polly is 15 years old. They are trained to ride and drive. We hope to utilize Molly and Polly in our guest programming for trail rides, lessons, and as a driving team. They have made friends with our other Haflingers, Charlie and Beth, and are settling into the flow of HoneyRock. Welcome Molly and Polly!