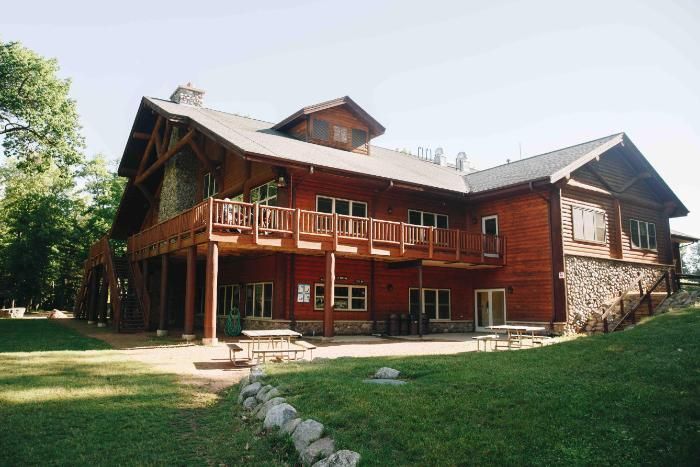 A Note from the Executive Director
Greetings HoneyRock Family,
After a national search and an extensive interview process, we are excited to announce the hiring of the new Executive Director of HoneyRock: Matt Erickson. Not only is Matt highly qualified to lead this organization with 15 years of executive leadership experience, but he truly understands the mission and culture of HoneyRock - I am excited for what the future holds. Matt started his HoneyRock experience 39 years ago as a camper and has since been a camper parent, HoneyRock Partner, and has served on the HoneyRock Advisory Board for the last six years.
Matt will begin serving as the Executive Director on October 16, 2023. Join us in praying for Matt, his family, and the broader HoneyRock community as we all look forward to this new adventure.
I am confident that the Lord has been preparing Matt for this role, and am excited to support him as he leads our fantastic HoneyRock team into the future. It is my job to make sure Matt is the best director HoneyRock has ever had. He is going to do things I couldn't do, and I get to invest my years of experience in current and future leaders that the world desperately needs.

Let's go HoneyRock! God is good!
Dr. Rob Ribbe, Ph.D., '87
---
Did you miss our announcement?
Dr. Ribbe will be transitioning from the role of Executive Director to the roles of HoneyRock's Academic Program Director and full-time faculty member for HoneyRock's Graduate and Undergraduate Leadership Programs.
---
Meet Matt Erickson!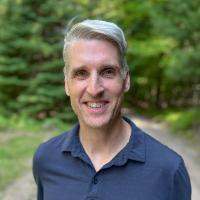 Matt Erickson and his wife, Susan, live in Arlington Heights, Illinois. They have three college-aged children: their oldest, Annika (junior), and twins, Ty and Hailey (college freshman). Matt attended Wheaton College, where he studied Business and Economics (class of 1995) and was a member of the varsity baseball team. He and Susan (Hanak) Erickson met while attending Wheaton.
Matt started his HoneyRock journey as a camper in the summer of 1984. All three of Matt and Susan's children spent seven summers at HoneyRock in various summer camp programs. Since 2017, Matt has also served on the HoneyRock Advisory Board. Fun Fact: Susan was a Wrangler at HoneyRock during the summer of 1994!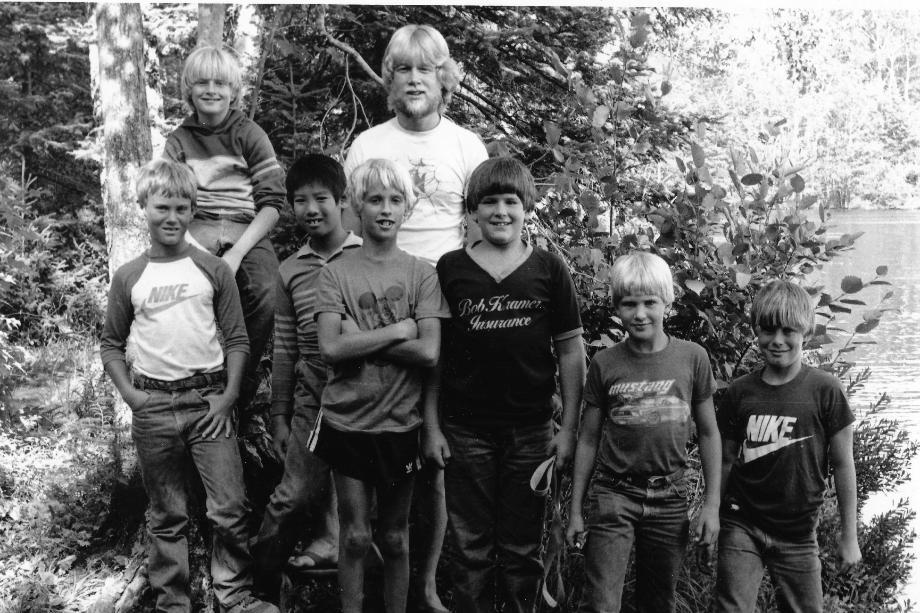 Matt as a camper at HoneyRock, third from the left (in front of the cabin leader)
Over the past 15 years, Matt's professional career has focused on leading business units within larger organizations in a number of different industries (similar to HoneyRock's relationship with Wheaton College). He has extensive leadership experience with complex, multi-site organizations and has a proven track record of developing teams and individuals. His strengths are in leadership development, building collaborative teams and aligning those teams on a mission, strategic growth programs, goals and objectives, as well as delivering results.
"Matt Erickson's passion for Christian discipleship, exceptional leadership skills, and deep roots in the HoneyRock community make him the right executive director for this exciting season of HoneyRock's ministry, which now has an impact around the world."
Dr. Philip G. Ryken, President of Wheaton College
Matt and Susan, have many years of experience leading a variety of small groups through their church. Through their small groups, they focus on drawing in people who were not previously connected with Christian community. Through this process of leading groups, they have helped identify, develop, mentor, and encourage other leaders.
We asked Matt about how he's feeling about his new role at HoneyRock:
"I am thrilled to be part of the next phase of HoneyRock's future, including growing key programs, re-investing in people and infrastructure, and most of all continuing to advance its mission and vision. HoneyRock's mission of developing whole and effective people for Christ is incredibly compelling and very personal to me. Not only that, but HoneyRock has a strong and capable staff, and I'm excited to work alongside them as we seek to follow and honor God in serving the next generation and their families."
"A Christ-centered, spiritually communal leader with a deep and abiding love for HoneyRock and Wheaton College, Matt Erickson will bring his extensive professional experiences and commitment to holistic, immersive education to our internationally recognized academic center for Christian outdoor leadership."
Dr. Karen An-hwei Lee, Provost of Wheaton College
---
HoneyRock Today
Over the last 20 years, HoneyRock has changed quite a bit...
We went from being primarily a summer camp to now being a year-round campus. We serve both campers and students, with academics integrated into everything we do. We are now also an academic department of Wheaton College with a master's program in Outdoor and Adventure Leadership and a variety of undergraduate leadership courses that are facilitated through the Chase Leadership Program, the Vanguard Gap Program, and other trainings on Wheaton's campus. We also provide support in developing leaders of the Christian camp movement worldwide. Additionally, Wheaton College's orientation program, Passage, has become the orientation program for all incoming Wheaton students.
We have grown exponentially since our founding in 1951, all glory to God!
---
Join us in Prayer!
Please pray for Matt Erickson and his family as he transitions to this new position and prepares for the role.
Pray for Rob and Jackie Ribbe as they finish their work in their current roles, as prepare for their sabbatical and enter into the upcoming opportunities with HoneyRock/Wheaton College.
Pray for the HoneyRock community and staff team as they prepare for the transition in leadership and continue to look ahead toward the future of HoneyRock's ministry.
Continue to pray for our summer campers, summer staff, graduate assistants, and professional staff as they enter the middle of summer and begin to prepare for the end of this amazing season.
Pray for our international staff as they prepare to return to their home countries and organizations at the end of the summer. We also invite you to pray a prayer of thanksgiving for this team of individuals; what a diverse community that God assembled from all over the world and brought together for this summer of ministry!
Pray for the beginning of our school year (late August – mid-September), with new graduate students beginning classes, Vanguard Gap Year students arriving, and Fellows stepping into their roles.