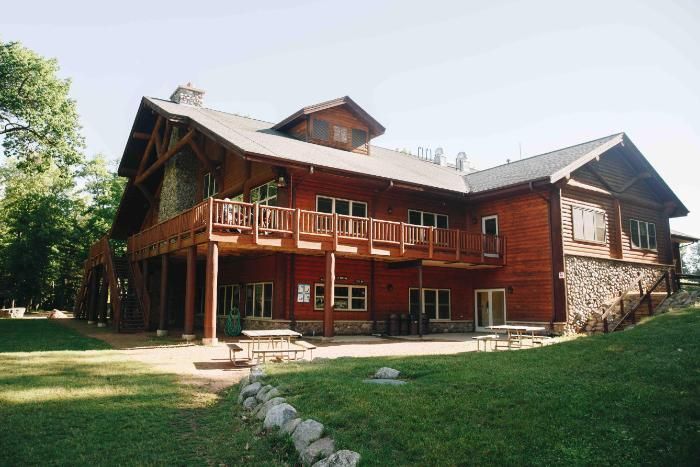 In this Edition of the Northern Light
A Note from the Executive Director | Our New Phone Number | Hiring for Summer Staff | Vanguard Trips | A New Book authored by Rob Ribbe and Greg Robinson | HoneyRock Staff Share Their Expertise | Equestrian Center Update! | Northwoods Adventure Week | Vanguard Closing | Equestrian Event |
---
A Note from the Executive Director
The season is changing, the snow is melting, and HoneyRock is filled with a renewed sense of energy as we finish out the school year. Like the transition from winter to spring, we are also preparing for a transition of our own: our school-year programs are coming to their end. While we are sad to see these students leave, we are so proud of the work the Lord has done in their lives and in this entire community. The end of the school year means that we are transitioning to our summer programming.
This summer is going to be our biggest ever, as our camper registrations have filled like never before. We have an amazing team of summer staff joining us, but we are still hiring for crucial positions. Please join us in praying for God's provision as we continue to hire for the summer. If you know any college-aged people who would be interested in spending their summer at HoneyRock, please send us referrals! We would love to share about the available opportunities to join our team.
This edition of the Northern Light is filled with exciting updates about all that is happening around HoneyRock. I hope you enjoy!
Rob Ribbe, Ph. D., Executive Director
---
HoneyRock has a New Phone Number
Take note! HoneyRock has been undergoing some much-need technology updates, including upgrading to a new phone system. Our new office number is now 630-752-7474.
Thank you to the many hands who have come to help us in our technology updates!
We are still hiring for summer!
Here at HoneyRock, the snow is melting, the ground is thawing, and summer is coming! We are getting excited for all that God has planned for this summer.
The demand for summer camp has risen nationwide, but many camps are struggling to find the staff to account for the rising number of registrations. At HoneyRock, we have crucial summer staff positions that remain open. If you know anyone who may be interested in working at HoneyRock this summer, please send us those referrals. We are looking for cabin leaders and activity instructors in areas such as kayaking, wilderness skills, and drama. We are also looking for kitchen team members, photographers, and wilderness trip leaders!
If you have any questions about working at HoneyRock, email Ashley Kiley at ashley.kiley@wheaton.edu.
---
Vanguard Trips to Costa Rica and Mississippi
A significant part of the Vanguard Gap Year Program is the cultural immersion trip. This year, our Vanguards traveled to either Costa Rica or Mississippi. Read about the experiences on each trip below:
In Costa Rica, the Vanguards worked with Student International, a ministry in San Jose who work to meet the spiritual, physical, and emotional needs of those living in the community of Desamparados. Vanguards spent their time serving in the various ministries that Student International offers the community, like sports ministry, health and fitness groups, a creative arts ministry, tutoring, an after-school program, and a finance group. One of the Vanguards, Liam, reflected on his time in Costa Rica, "Although we were only in Costa Rica for 12 days, each and every day was filled with just as much learning as teaching, and just as much as we were being discipled, we were able to disciple others. I learned so much not only about Costa Rican culture, but about God as well, learning new ways in which to worship Him and live out a life in Him. The people there were extremely loving and kind."
The Vanguards who traveled to Mississippi served alongside and learned from the staff at In His Steps Ministries. IHS seeks to provide Christ-centered ministries to at-risk youth, juvenile offenders, and their families in Canton, MS. Vanguards had the opportunity to engage in conversations surrounding racial reconciliation and build relationships with some of the IHS after-school students. Their service at IHS's newly purchased camp property helped to prepare for their upcoming summer programming. The Vanguard team also got to explore many historical sites and museums, like the National Civil Rights Museum in Memphis, TN, the Mississippi Civil Rights Museum, and Vicksburg National Military Park. One of the Vanguards, Virginia, said, "Mississippi was a wonderfully fulfilling experience that allowed us to experience life with another group of people, gain more knowledge than we'd had before, and see the power of God's joy, hope, and love. The people we met in Mississippi were some of the most kind, open, and thoughtful people we'd ever met, and it was a joy to get to work with them. We gained so much more perspective on a number of topics. We were so grateful to get to serve in their ministries while learning so much ourselves."
---
Explore HoneyRock
Check out our new longform storytelling site! Tap the photo to read the story.
Leaders Yet Discovered, written by Rob Ribbe, Ph.D. and Greg Robinson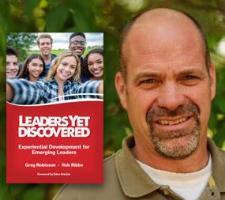 Congratulations to our Executive Director, Rob Ribbe, for co-authoring a book, Leaders Yet Discovered: Experiential Development for Emerging Leaders! This book is written for someone who works with emerging generations to help mold and shape them into leaders. Rob and Greg use their years of expertise and knowledge to teach readers how to create the culture, processes, and relationships that foster leader identity and contribution. This book leads the reader to discover and define their own approach, grounded in solid theory and reflective practices, to help the next generation thrive and contribute much. Find Leaders Yet Discovered: Experiential Development for Emerging Leaders on Amazon today.
---
HoneyRock Staff Sharing their Expertise
This spring, four of our HoneyRock professional staff traveled across the Midwest to speak at sectional meetings for the Christian Camping and Conference Association (CCCA). The purpose of CCCA Sectionals is for camp ministries from around the region to meet together and be encouraged and equipped in their work. Learn more about what each of our staff shared below:
How Camp Creates Launchable Kids
Camp is needed now more than ever before, if camp is done in a certain way. 40% of college graduates are moving back in with their parents after college. What's happening, and what can we as camps do about it? How can we show parents the value of camp ministry?
Collaborative Problem-Solving
Training on a very handy experiential tool—collaborative problem solving. This will change the way you solve organizational problems within your camp ministry.
Evaluation of Ministry
How camps can use evaluations as tools to develop a growing and change-oriented organization that will continuously improve your organization.
School Year Programming
How to grow a school-year programming at your camp that will move you beyond a retreat-based ministry and deepen your impact.
Creating a Leadership Development Culture in your Organization
How to create an environment within an organization that encourages leadership opportunities and growth.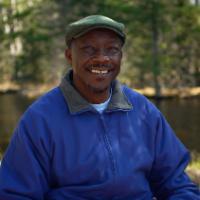 Christian Camping for Diverse Populations
As the general demographic trends of the US population becomes more diverse, Christian camping has not kept up. In the 2020 census, 52.7% of Americans under the age of 18 - the age demographic to which most campers belong, did not identify as white. Yet the majority of CCCA camps reported that less than 25% of their campers were racial minorities. This session will propose the "discipline of lament" as a framework for Christian camps to pursue more inclusivity and hospitality to underrepresented people of color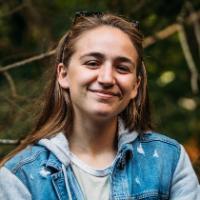 Research on the Leadership of Christian Camp Directors
This session will review a master's thesis project that focused on Christian camp directors' definitions and perspectives on leadership. Data was collected through interviews with Chrisitan camp directors from across the country. Their responses and the results of the project will be discussed, with an emphasis on implications for Christian executive leadership and the importance of discipleship in the Christian camp context.
Northwoods Adventure Week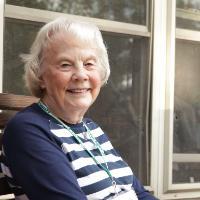 We are so excited to continue one of our annual traditions at HoneyRock: Northwoods Adventure! Each fall, we invite Wheaton alumni (and friends!) ages 55+ to join us for a week of fun at HoneyRock. Participants get the chance to rekindle old friendships and build new ones while enjoying pontoon rides, swimming, fishing, canoeing, and more on our beautiful property. We are planning for a week of relaxation that will show how HoneyRock has grown over the years.
Gary and Becky Beebe, long-time attenders of Northwoods Adventure, had this to say, "We began coming to HoneyRock and Northwoods Adventure 21 years ago. We came with a curiosity for HoneyRock, never having been there before. Now we come for the deep and lasting relationships we have made over those years and for new ones we continue to make. We come to be challenged in our faith, to learn new things in nature and to share with others. We come for the quiet, beauty and solitude of the north woods of Wisconsin."
Registration opens May 6. We can't wait to welcome our friends back to the Northwoods!
---
Equestrian Center Feeding Facility Update
Our team at HoneyRock has been hard at work building our new hay storage barn and feeding facility. Because of the countless hours of our staff, students, and volunteers, we are happy to report that we have finished both!
Our Equestrian Program Manager, Melissa Hougas, is excited for the new facilities, "The new feeding area is amazing! We are so thankful for all of the planning and work by the Operations team to make it a reality. Feeding is now very efficient, and the ramp design helps with hay distribution in the feeders. The horses love having a covered place to eat with a wind block and a place to sun themselves. There is more space for the horses as well. "
We are thrilled to continue to work on Phase 3 of our
Equestrian Center Project
! Praise God for all that He has provided thus far as we work to provide a safe, Christ-centered, engaging environment where horses, and their training and care, are used to deepen participants' walk with Christ while equipping them with skills for life
---
Saying Goodbye to the 2022 Class of Vanguards and Fellows
The Vanguards and Fellows are preparing to finish their time here at HoneyRock, and what a year it has been! These students have spent the last 9 months engaging in Christ-centered community, growing in their understanding of leadership and service, and becoming closer to God. To see the change that has taken place in the minds and hearts of these students is truly incredible. We have loved our time together as a school-year community and look forward to seeing what these students will do next!
Hiring Staff for Summer at HoneyRock
Know an 18-22 year old who loves Jesus, loves kids, and may be interested in spending their summer at HoneyRock? With our camper programs nearly full, we're looking to hire more staff than ever before!
HoneyRock attends the Midwest Horse Fair
Our Equestrian Program Manager, Melissa Hougas, recently took her team and traveled to Madision, WI for the Midwest Horse Fair. This is one of the largest equestrian events in the country, and HoneyRock's first time attending as an exhibitor.
"It was an exciting opportunity to represent HoneyRock at the Midwest Horse Fair, sharing what God is doing at HoneyRock and the recent updates to programming with the larger equine community. We promoted the Equestrian Track for Vanguards, Fellows, and Graduate students and shared about our new Equestrian Center being built."
---