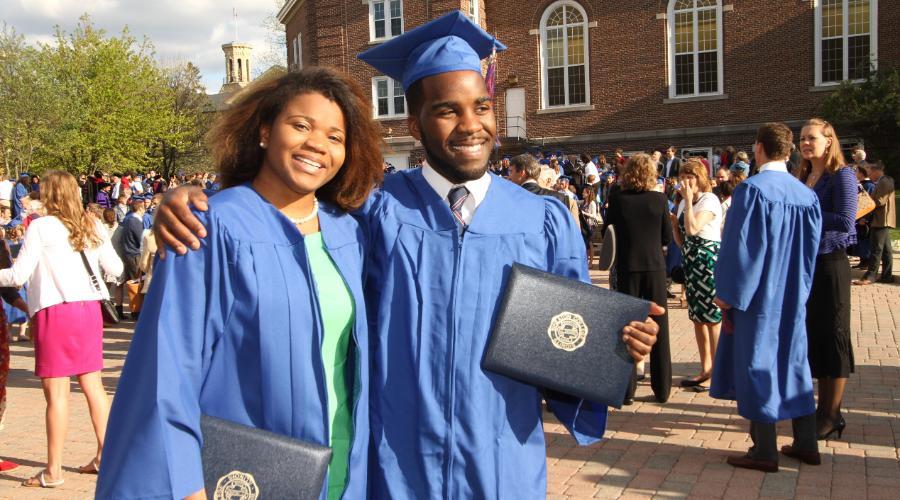 A Wheaton education prepares you for a livelihood and a life dedicated to serving Christ and his kingdom.
Intrinsic Value
Many people are asking, what's the return on investment for a liberal arts education? Wheaton College firmly believes that the primary intrinsic value of a liberal arts education comes from the formation and preparation of the whole person for all of life's vocations.
To this end, we require our students to learn broadly while at the same time inviting them to study more deeply in the discipline(s) they love the most. We also encourage on-campus, residential learning because as the only first-tier evangelical liberal arts college, our goal is not only to teach students to think well, but to live well. This is achieved most effectively when learning happens in a vibrant community.
"What I have appreciated most [about my Wheaton education] is what it did for me as a human being and a follower of Jesus Christ. A liberal arts education from a Christian world view was invaluable to me." -Tom McGhee '70, attorney
Tangible Outcomes
In addition to its intrinsic value, a Christ-centered liberal education from Wheaton College also has many practical outcomes and benefits that most graduates reap over a lifetime of faithful service in the church and gospel witness to the world. These include but are not limited to:
Wheaton College in the Rankings
Many publications release college rankings each fall. Here's a guide to where Wheaton College stands.