The inaugural Christ at the Core Fall Series highlights key themes of the new core curriculum with special co-curricular events throughout the 2016 fall semester. These art and photo exhibits, academic lectures, chapel messages, and other events provide Wheaton College the opportunity to dialogue together about the enduring value and significance of studying the liberal arts in a Christ-centered community.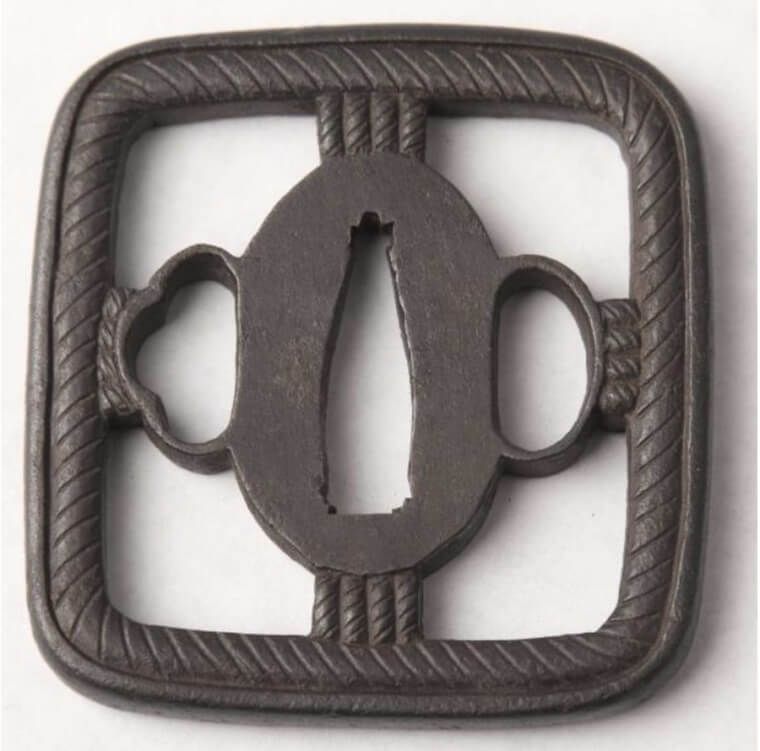 Stepping into Silence
A journey into Shusaku Endo's Silence exploring God's radical grace in the suffering of Japan's hidden Christians with works by Makoto Fujimura and artifacts from 17th century Japan.
Fall Series 2016
Panel Discussion with Kevin Doak, Hanmee Kim, David Lauber and Miho Nonaka - September 27, 2016. Co-sponsored by Core Studies, English Department
The Christ at the Core Fall Series and the Wheaton College English Department presented an expert panel on the contexts of Shusaku Endo's Silence, Wheaton College's 2016-2017 Core Book. Scholars Kevin Doak (Professor and Nippon Foundation Endowed Chair of East Asian Languages and Cultures at Georgetown University), (History, Wheaton College), David Lauber (Theology, Wheaton College) offered presentations detailing the historical, theological, and aesthetic backgrounds to the novel and responded to questions. Silence (English, Wheaton College) was moderator.
Lecture with Makoto Fujimura - September 28, 2016. Co-sponsored by Core Studies, English Department
The Christ at the Core Fall Series and the Wheaton College presented acclaimed artist Makoto Fujimura (Brehm Center, Fuller Theological Seminary) in a lecture on his artistic, theological, and cultural engagement with Shusaku Endo's novel . This lecture was offered in conjunction with the exhibition of several of Fujimura's works in the Stepping Into Silence exhibition (August 15-September 30, 2016, Billy Graham Center Museum of Wheaton College).
Vocation Chapel Series
Speakers include Jeremy Courtney, Mike Bontrager and Bethany Jenkins October 24-28, 2016. Co-sponsored by Core Studies, Chaplain's Office, Opus
Doing Good with Your Work: How Your Future Calling Can Make the World a Better Place
Held October 26, 2016 the panel theme finding our vocations in the common good, acknowledged the recent pattern that people often find their vocations when they become aware of the ways that their work serves others. Each panelist shared their own story of encountering needs around them and how these encounters relate to their sense of vocation. The panelists also shared stories about their most formative vocational moments and the practical wisdom they discovered in those moments. The panel discussion was co-sponsored by Core Studies, Opus, CVC.
Panelists include:
Mike Bontrager '82 - Mike is founder and CEO of Chatham Financial. Mike sees his faith leading him to reframe how he thinks of finance. He'll share how he sees this approach as a vocation and how he sees it serving communities.
Jeremy Courtney - Jeremy is founder and executive director of Preemptive Love Coalition, an international development and peacemaking organization. Jeremy's staff were on site in Fallujah throughout the recent battle with ISIL. Jeremy has a testimony of shifting from formal missionary to organizational entrepreneur –encounters with families in need sit at the center of this story.
Leslie Dunlap '91 - Leslie is a specialist in internet and technology policy with over 20 years experience in the formation of law and regulation. She has been a policy practitioner for corporate privacy, advertising and online safety policies where she focused on privacy and safety by design as part of a broader data governance and compliance program. In her prior experience working for members of Congress she was heavily involved in the early formation of internet legislation in the areas of consumer protection, intermediary liability, data security, child protection and privacy, as well as related telecommunications industry issues in the wireline, wireless, cable, satellite and broadcast areas.
Dr. Margaret Diddams '93 - Dr. Diddams is Wheaton College's chief academic officer and second ranking administrator, reporting directly to the President. Dr. Diddams is a 1983 graduate of Wheaton College with a Bachelor of Arts in Psychology. She earned a Master of Arts in Industrial and Organizational Psychology from New York University in 1988, where she also completed a Ph.D. in Industrial and Organizational Psychology in 1994. She formerly taught at Columbia University and Seattle Pacific University and was a Senior Manager at Microsoft.
Moderator - Ben Norquist - Ben studied history in college (Bryan College, Dayton, Tennessee), and went on to earn his Master of Arts in Liberal Arts from St. John's College (Annapolis, Maryland). Ben is a member of the Academy of Management, with particular interests in spirituality and management as well as entrepreneurship in the higher educational context. As the assistant director at Opus, Ben contributes to the strategic planning and implementation of Opus' goals and initiatives and believes in the power of faculty to help students find and build meaningful life plans.
Film Viewing and Panel Discussion - November 8, 2016. Co-sponsored by Core Studies, Art, Communication
How do we know what the good life is? Christ at the Core gave the opportunity to join in viewing and discussing two short documentaries that explored this question in two different locales, Mongolia and South Korea. A panel discussion followed featuring filmmaker and director Dr. Joonhee Park (Wheaton College, Art and Communication Departments), Dr. Matthew Milliner (Art), and Dr. Read Schuchardt (Communication).
Seeds of the Desert tells the stories of Mongolian nomadic Christian families - how they came to faith in Christ, how they relate to God, and what their callings are.
Messages to Eternity juxtaposes the highly connected and technologically advanced South Korean culture with an increasingly disconnected people.
A Global Lens: The Good Life Around the World
Student Photo Exhibit and Appetizer Reception - November 17, 2016. Co-sponsored by Core Studies, GPS, CUE, CFM, HNGR, Global Engagement Committee of SG
The Global Lens exhibit featured select photos from many of the international and experiential learning programs of Wheaton College as we wrestle with the question "What is the good life?" here and around the world. Dialogue with the artists about the photos and programs during which they were taken was encouraged.
The opening of the exhibition and reception took place in the Center for Global and Experiential Learning, first floor of Wyngarden Hall on Thursday, November 17, 2016. Prizes were awarded to the top three photos.. A Global Lens: The Good Life around the World was accessible to the public during business hours through the 2016-17 academic year.
Looking for Silence
Film Viewing of Martin Scorsese's Silence and Panel Discussion - March 14, 2017. Co-sponsored by Core Studies, English, CACE