Multicultural Peace and Justice Collaborative
Our carefully cultivated community research experience means that the Multicultural Peace and Justice Collaborative stands apart from traditional research labs in some significant ways.
Developing a Multicultural Ecology
In the Multicultural Peace and Justice Collaborative, we aim to develop ourselves holistically in a multicultural ecology in which we develop not just our knowing and doing but also our very being. To do this, we intentionally cultivate diversity and inclusion in the collaborative so there are many surface (e.g., race, gender) and deep-level (e.g., training level, career goals) diversities present that provide intellectual and interactional diversity.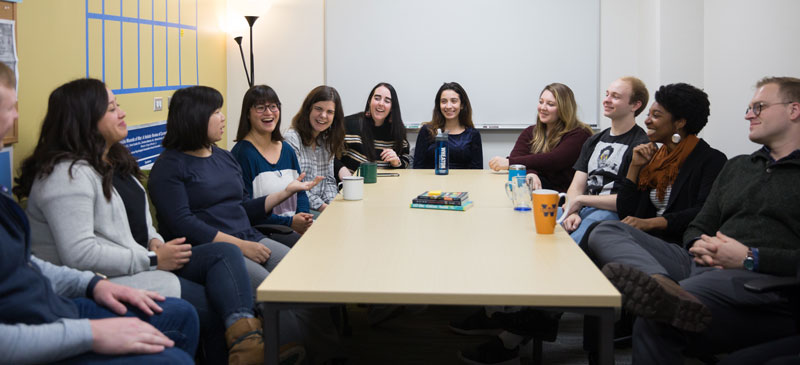 Cultivating an Extended Scholarly Family
In our collaborative research training environment, we aspire to see each other as "an extended scholarly family/Jiārén/famiglia/familia/ohana…" that meets collectively each week during the academic year to develop our intellect, identity, and skills through diverse learning strategies, including formal lecture, interactional mentorship, and experiential learning.
After these large group gatherings, we then break out into smaller taskforces that are working on various collaborative projects together. Additional in-person and online collaboration occurs throughout the year.
Promoting Mutual Personal and Relational Development
We not only collectively work together but we also promote each other's personal and relational development. Overall, we intentionally create a training environment that reflects our purpose, vision, mission, and desired impact by embodying our values in the processes of our shared work.
Adopting a Professional Role-Orientation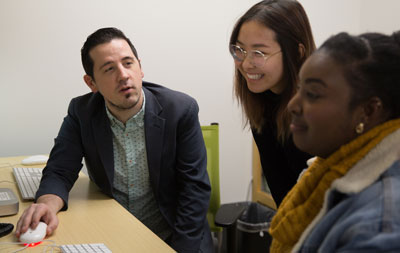 We see ourselves as increasingly moving away from a "given task-orientation" and further adopting a "professional role-orientation" in our collaborative work. Toward that aim, we have core collaborative training projects, and students often additionally move into creating their own projects along with co-directors and/or other students. In turn, these more advanced students then mentor beginning-level students in additional collaborations.
Apply Today to Join the Multicultural Peace and Justice Collaborative
Step One
Interested in joining us? Great! Already a student at Wheaton? Skip to Step Two.
The first step is to apply to Wheaton College. The Collective is open to undergraduate and graduate students, so choose the correct application for you below.
Apply - Undergraduate
Apply - Graduate School
Step Two
Fill out the appropriate application below and return it as instructed on the form.
Undergraduate Student Lab Application | Graduate Student Lab Application