The Physics/Engineering Department at Wheaton is small enough that you will know almost everyone, but large enough to offer you the opportunity to be involved at many different levels.
Whatever your interests are, whether you just want to hang out with other physics or engineering students during the Thursday morning Tea & Cookie time, or want to take part in outreach, engineering competitions, or work alongside professors as a Teaching Assistant in the department, we have a place for you to get involved. There are also two student-led clubs active in the department: The Society of Physics Students for physics majors (and everyone else interested in physics and fun) and Ingenium, the engineering club.
---
Society of Physics Students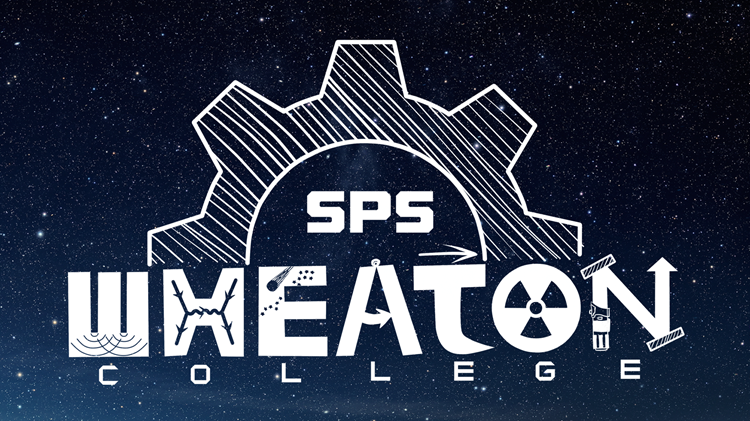 The Society of Physics Students (SPS) at Wheaton College is a student club open to anyone with an interest in physics. With the guidance of a faculty advisor, SPS seeks to foster community among those with a common interest of physics beyond that attained in the classroom. Learn more >
---
Ingenium
Ingenium is a club open to all students interested in engineering. Headed by engineering students and guided by Dr. David Hsu, Ingenium seeks to strengthen the community of engineers by fostering a comfortable environment for students to interact with each other and providing an atmosphere of curiosity, exploration, and learning about engineering. Meetings are held every two weeks, in which project ideas are discussed and planned, engineering mixer games are played, and lectures by outside speakers are given. In addition to meetings, Ingenium seeks to get students involved with the practical side of engineering through utilizing the machine shop and a brand-new workspace for projects, and participating in local and national design competitions. Contact Dr. Hsu for more information.
---
Student Employment Opportunities
As a physics student, you can also work in the physics and engineering department. You'll earn a bit of money, but you'll also have a chance to learn physics on a deeper level and serve others. It is also a great opportunity to build your resume or CV. Learn more >
---
Research Opportunities
Physics students can pursue research experiences as a part of their education. The department provides both internal opportunities in research and encouragement and advisement for external opportunities. See the opportunities >
---
Human Needs and Global Resources
HNGR combines classroom study with field-based service-learning internships in which students participate in transformational initiatives that enable people to live whole, secure, and productive lives. Learn more >