About Dr. Batson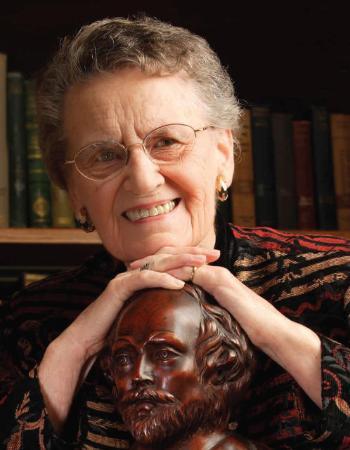 Professor of English Emerita, Dr. Beatrice Batson (MA '47), died in Batavia, Illinois on Tuesday, January 22, 2019 at 98 years of age.
She received the B.A. from Bryan University, the M.A. from Wheaton College, and the Ph.D. from George Peabody College for Teachers. She also pursued further study at Northwestern University, the English School of Middlebury College, and Oxford University. She taught English and Christian Education at Bryan University before coming to Wheaton.
Dr. Batson has written and edited for Moody Press and Baker Book House. She is the author of ten books, including Literature and the Nature of Man, Reader's Guide to Religious Literature, John Bunyan: Allegory and Imagination and Shakespeare's Christianity: The Protestant and Catholic Poetics of Julius Caeser, Macbeth, and Hamlet.
Brought into the Wheaton faculty by English Department Chair Dr. Clyde S. Kilby in 1957, Professor Batson taught at Wheaton for 33 years. She served as Chair of the English Department from 1973 to 1987, and returned to chair the department again for several years to provide leadership during a departmental transition. Dr. Batson greatly expanded the reach of the department, bringing to campus notable authors such as Madeline L'Engle, Barbara Reynolds, Frederick Buechner, Thomas Howard, James Frederick Nims, Hazel and Walford Davies, Harry Blamires, and others.
While Chair of the English Department, she invited Dr. Barbara Reynolds to teach Dante and Ariosto at Wheaton for a year. During that year, these two professors spent many hours talking together about Sayers and the other authors. Out of one such lunch-time conversation came the idea for an academic journal focusing on the seven authors' works. Dr. Batson and Dr. Reynolds exuberantly scribbled the original concepts for SEVEN on a napkin, and then brought the idea to Dr. Kilby, who had long hoped to establish a journal at the Marion E. Wade Center. The journal was launched in 1980 with a gala dinner in London.
Dr. Batson was awarded Senior Teacher of the Year in 1963. She was named Alumna of the Year in 2007 not only for her legendary teaching career, but also for her work to organize the Shakespeare Collection and Institute at Wheaton College. Professors of English Emerita and former English Department Chairs Dr. Jill Pelàez Baumgaertner and Dr. Sharon Coolidge '72 both recall an outstanding teacher who lectured on Shakespeare, Donne, and Russian authors, providing some of the most memorable classroom experiences her students had during their years at Wheaton.
Many alumni recall her words on the first day of class when she invited students to accompany her "on a journey" through the literature that she loved. Now our beloved Professor Beatrice Batson has fulfilled her heart's desire and made—like much-enduring Odysseus—her final journey home.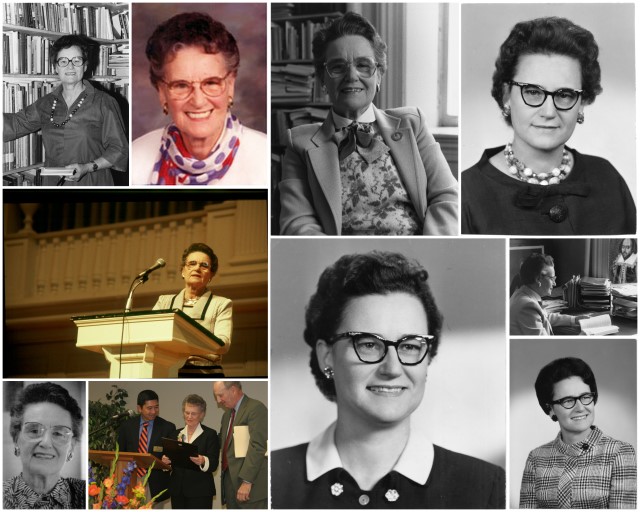 Memorial Service Information
Dr. Batson will be honored at a visitation on January 28, and a funeral on January 29 in Ashland City, TN. Information on services is available from Cheatham County Funeral Home.
In lieu of flowers, her family in Tennessee encourages her friends and former students to support the Batson Shakespeare Collection and Batson Scholarship Fund.
We will go about our work on this campus with the deep persuasion that these minds of ours are gifts from God, not to be denounced or frowned upon, but to be used and trained for His honor. — Beatrice Batson M.A. '47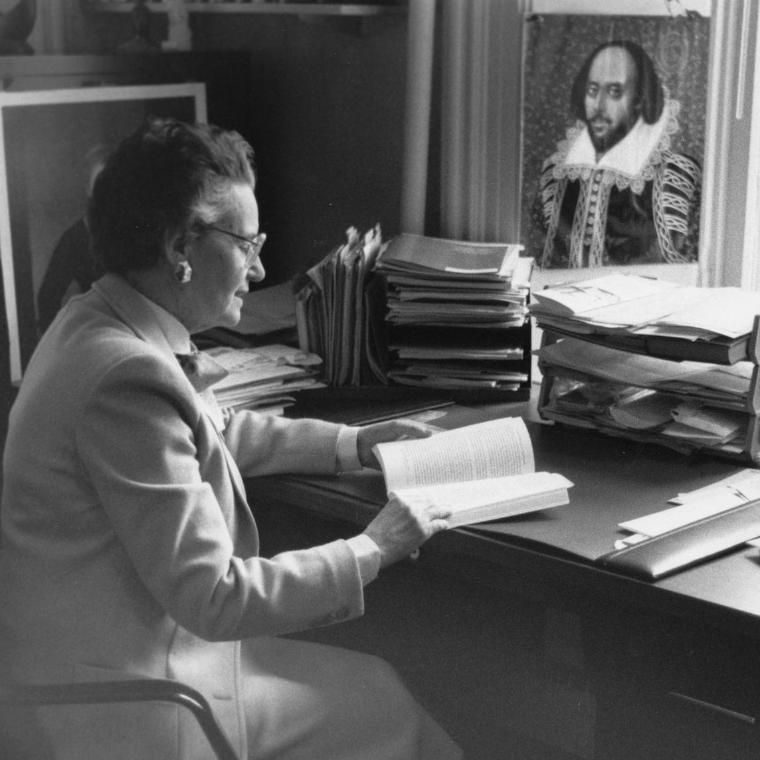 On My Mind - By Beatrice Batson
In the early 1990s, Wheaton magazine began a series of articles in which Wheaton faculty told about their thinking, their research, or their favorite books and people. Professor of English Emeritus E. Beatrice Batson was featured in the August/September 1991 issue.
Read the Article
Remembering Dr. Beatrice Batson
Professor of English Emerita, Dr. Sharon Coolidge, and Professor of English Emeritus, Dr. Rolland Hein, share their memories of Dr. Batson.
The Quality of Mercy
"'Come!' Her voice. I'd know it anywhere—majestic, yet gracious; authoritative, yet humble. Many years have passed since we last spoke, but still, Dr. Beatrice Batson utters a single word and calls me to my best self."
Karen Halvorsen Schreck '84 writing about Beatrice Batson in Wheaton magazine, Winter 2008
Read the Full Article
"Come with me, class"
A tribute to Dr. Beatric Batson on the occasion of her retirement.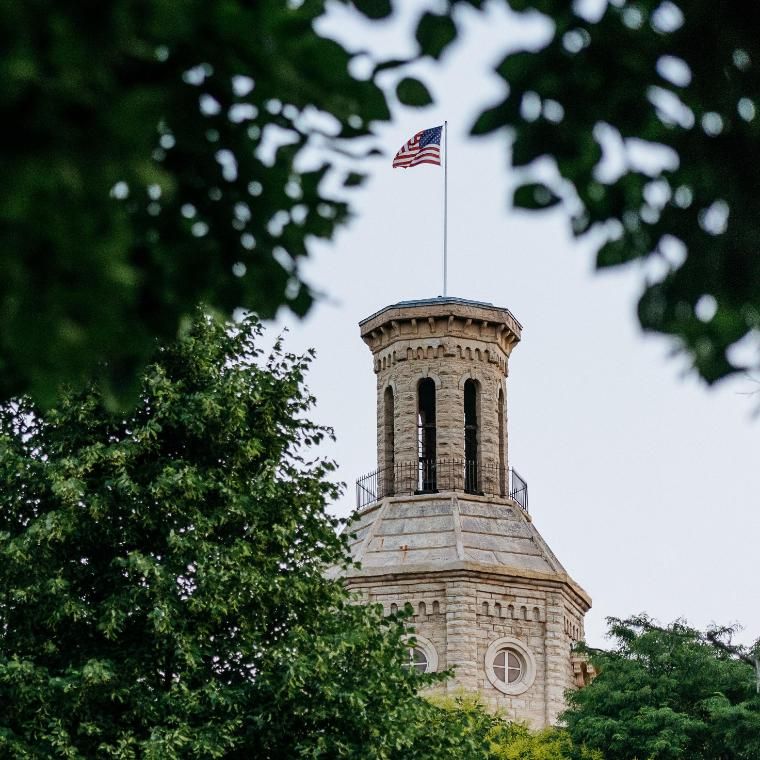 The Christian College and Academic Excellence
Dr. Batson's essay on the foundational principles of Christian higher education.