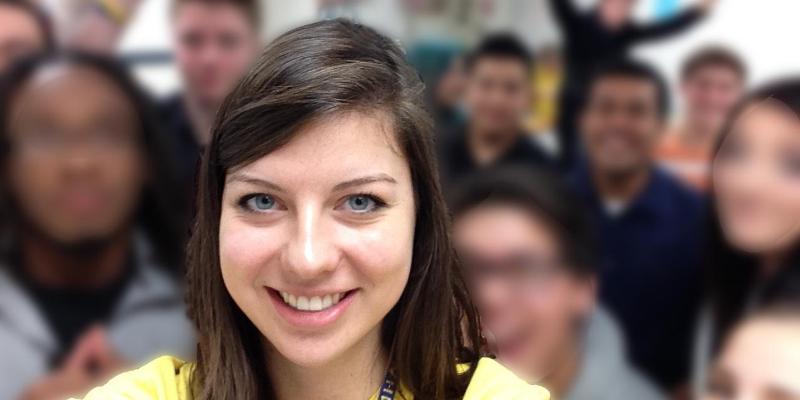 Secondary Education Major
Initial Secondary Endorsement
Secondary Education (grades 9-12) students complete an integrated double major consisting of an approved primary content area for endorsement and Secondary Education. The Initial Secondary License can be earned as a traditional undergraduate student or in conjunction with the Masters of Arts and Teaching.
Secondary Content Areas
Choose your desired content major below to view all required courses, including your desired content area, education classes and the Christ at the Core general education classes. All Education classes are offered both semesters unless otherwise noted in the Major Academic Plans below. Check all course listings and degree requirements in the course catalog.
Additional Middle Grade (5-8) Endorsement
All student pursing Secondary Education automatically earn their middle grades endorsement through their required coursework and passing the IL middle grades content area test.
Highly Sought-After Additional Endorsements
Secondary students can add additional endorsements onto their initial Professional Educator License (PEL). The requirements for the additional endorsements are completed in conjunction to your major and education coursework. Additional endorsements are not required but allow you the opportunity to specialize in your field prior to being hired.
How Did Wheaton Prepare You to Teach?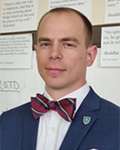 "First and foremost, Wheaton prepared me to be an excellent teacher, and to use teaching as a vehicle for sharing God's love. I received expert instruction from professors who walked the walk themselves. I spent many hours in local classrooms as part of my training that exposed me to expert teachers and diverse students."
David Wainwright, '15, History Teacher, Seattle Washington
Additional Education Electives
EDUC 201 U.S. Education Policy: Problems and Possibilities
EDUC 214 Books for the Middle-School Reader
ENGL 327 Adolescent Literature
EDUC 405L Middle Grade Practicum (required for Middle Grade Endorsement if Teacher Aiding Practicum was not completed in a Middle School.)
The coursework and timeline are different if student pursues the Accelerated Masters in Arts and Teaching. See the courses and timeline for the MAT
The Wheaton Teacher Education Program (WheTEP) requires any interested student seeking a teaching license to complete all WheTEP prerequisites before applying to the licensure program offered by Wheaton College. Acceptance for enrollment in Wheaton College is necessary but not sufficient for acceptance into WheTEP.
I love that teaching gives you the opportunity to build relationships and positively impact the futures of so many students. You are planting the seeds. It is the most fulfilling thing I could ever choose to do. — Sara Davis 2015, Biology teacher, Biology and Secondary Ed