In this Q&A post, you'll get to know Emi Callaway as she reflects on her experience at HoneyRock as a Vanguard gap year student.
Where are you from?
Wheaton, Illinois
Why did you choose to pursue the Vanguard Gap Year program?
At first, it wasn't my plan to do Vanguard. I found out about it through Wheaton College because I live in Wheaton. Then, I decided to go through with it because it seemed like it would be a cool and fun experience, as I have never been in in this kind of environment for this amount of time.
Which HoneyRock activities and events have you been enjoying?
I have been really enjoying completing bucket list item activities—different events that Vanguards choose to do throughout the year. The best one so far has probably been a big game of capture the flag.
What are your feelings on classes and seminars in your Vanguard experience so far?
At first, I was a bit apprehensive about the idea of the classes because I've never really been a big school person, but I feel like classes and seminars have opened up my eyes to a lot of different things that I haven't thought about before. High school is so different from what is taught here, as I never had religious related classes back home. Learning in a Christian environment at Vanguard has been overwhelmingly positive.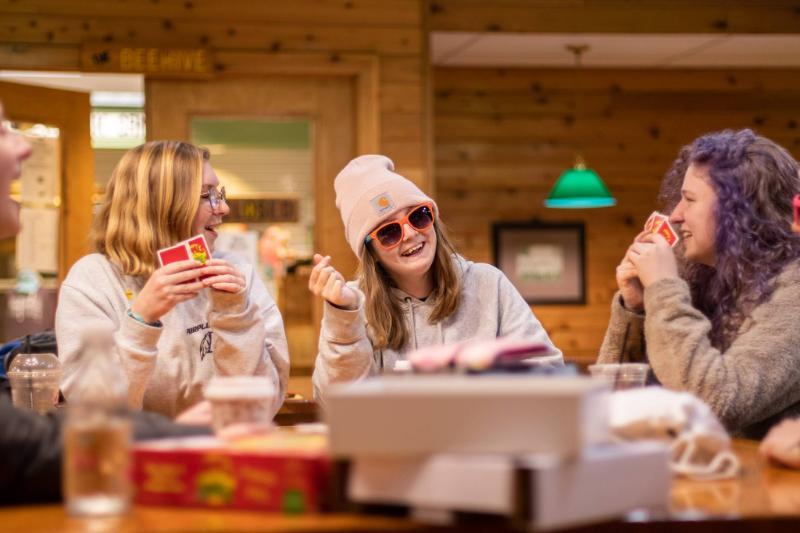 Do you have a favorite spot to hang out on camp?
The Education Center! I am there all the time!
What work rotations have you done and how have they been going?
I have done kitchen and at the time of this interview, two weeks of housekeeping and one week in the HoneyRock store called the Beehive. I really, really liked the kitchen. I have already cooked at home, but I've never been in an environment where you're on a strict timeline to get lunch and dinner on the table at a certain time. The time crunch definitely taught me how to be an efficient worker. I didn't get much of a taste of housekeeping due to switching rotations early on, but it was still great, and now I'm enjoying making coffee drinks and serving the community at the Beehive.
What daily HoneyRock rhythms have impacted you?
Just the sheer fact of having a routine has been really beneficial. We have set times for things like midday prayer and even meals, and that structure is positive in every way.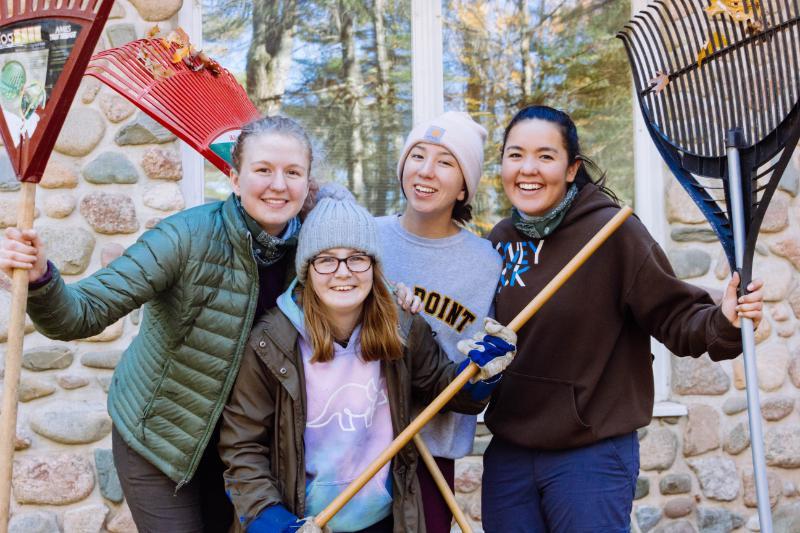 How have grads and fellows been influencing your time at HoneyRock?
I really enjoy spending time with both the Fellows and the grad students. It's nice to have someone who occupies a relationship of friendship and some level of authority at the same time. The best is doing town runs with a group of Vanguards and a grad or fellow.
What is your favorite part about living in the Northwoods?
The best part is living in a community with my friends. In another environment people can just come and go, but because of how HoneyRock is designed you can be really present and involved in the community. You can always find people to be with when you're here.