This summer, one Wheaton alumnus and two current students will participate in live painting sessions in Downtown Wheaton, completing one panel each in their own artistic style for a larger work of community art.
Each "Factory Friday" event, named after Andy Warhol's New York City studio, will be held on Hale Street in Downtown Wheaton, near the Innovator Hale Street Tents. Reservations are recommended for dining at any of the surrounding restaurants. Additional artist information can be found below. All events are free and open to the public.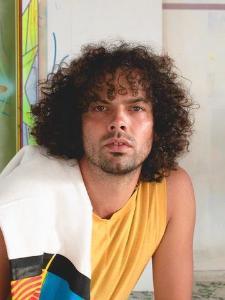 Jeffrey Swider Peltz '18
Date: Friday, June 9, 2023
Time: 6:00 p.m.
Location: Hale Street in Downtown Wheaton
Swider Peltz grew up ice speed skating under the training of his mother, local speed skater and four-time Winter Olympian, Nancy Swider-Peltz. After competing internationally for Team USA, he left speed skating to teach and make visual art. As an artist, Swider Peltz moves between mediums of drawing, murals, installation, and performance. He's interested in making human connections, public art, and revisiting his athletic background. During the 2023 spring semester, he also created and taught an art class at Wheaton College.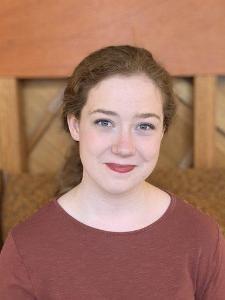 Hope Miller '24
Date: Friday, July 7, 2023
Time: 6:00 p.m.
Location: Hale Street in Downtown Wheaton
Miller is pursuing an undergraduate degree in studio art. She has been interested in visual art her entire life and her love for creating also extends to theater and creative writing. Primarily, she finds inspiration in her emotions, international experience, struggles with mental health, and imagination.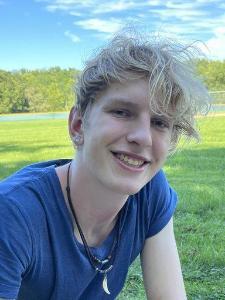 Friday, August 4: Philip Vanderschoot '24
Date: Friday, Aug. 4, 2023
Time: 6:00 p.m.
Location: Hale Street in Downtown Wheaton
Vanderschoot is majoring in studio art and plans to pursue a master's degree in teaching after graduation. He enjoys the many creative aspects of visual art and the possibilities different mediums have to offer. He especially enjoys creating with spray paint and graffiti.
—
To learn more about art at Wheaton, visit wheaton.edu/art.