Responding to a growing need for fully online TESOL education, Wheaton's expert faculty members are now able to meet students where they are, whether at home, work, or within a ministry context.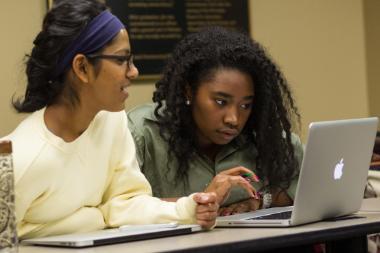 Established in 1993 as a residential program, Wheaton College's M.A. in TESOL and Intercultural Studies is now offering students a fully online option. The M.A. in TESOL and Intercultural Studies is the College's first fully online degree program.
Crafting a fully online option was driven by the desire to meet students where they are.
"The majority of our students now are based in countries overseas—some of whom will get jobs in online settings," said Applied Linguistics & International Education Chair Dr. Alan Seaman. "We specialize in tailoring what we do to the particular needs of the students registered for our programs who are scattered all over the world—offering this online M.A. is one way to do this."
Although the 2020-2021 academic year is the first year the M.A. in TESOL and Intercultural Studies will be offered fully online, the program has been eight years in the making. Wheaton's TESOL faculty members—all of whom are full-time Wheaton faculty with doctoral degrees—have become experts in developing and teaching online classes since 2012 as part of a TESOL flex program.
One such faculty member, Assistant Professor of TESOL Dr. Pam Barger, recently returned from a Fulbright in Thailand where she taught at Chiang Mai University and researched the way technology can be used to provide access to education for women and those in underserved populations.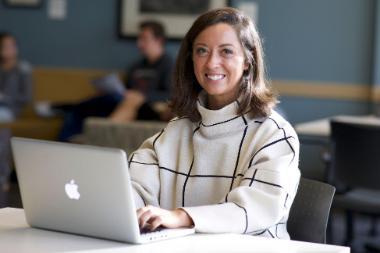 Since TESOL students are typically based in many different countries and time zones, the courses for the M.A. in TESOL and Intercultural Studies are offered on an asynchronous basis. Students can tailor their courses to their personal work and sleep schedules. Online courses will still run during the same semester as courses in the residential program—giving students the opportunity to connect and collaborate in discussion groups online.
"We're careful to make sure that online students are getting the same quality experience that the on-campus students are getting," Seaman said. "What's neat is that we've the data to prove it. The quality of the work produced by students in the online sections is every bit as good as the work that is produced in the on-campus sections of each class, and the teacher evaluations are comparable as well."
Ultimately, Seaman is excited about serving students from around the world with this distinctively high-quality program.
"Our goal is to train educators and leaders for the future through a high-quality teacher-education program offered via multiple delivery systems," Seaman said.
Barger agrees: "As a graduate program with diverse learners all around the world, we have been innovative to meet the needs of our global students by providing flexible online courses and a program to help them succeed while working in their international contexts in teaching, administration, and other various vocations."--Emily Bratcher
There's still time to apply today for your spot in Wheaton College's M.A. in TESOL and Intercultural Studies program.