Who Leads Wheaton Passage?
At Passage our community—students, staff, and faculty—come together to welcome new students to their new home at Wheaton.
Faculty Leaders
The transition to college involves a great deal of emotional, physical, and cognitive change. As a result, the Passage Orientation program prioritizes faculty involvement in leading experientially based small groups to foster relationships, facilitate course content and group discussions on spiritual formation, community, service and the life of the mind, and shepherd students through their adjustment to Wheaton.
Orientation Committee (OC)
The Orientation Committee (OC) is a team of 12 upperclass students who have the privilege of warmly welcoming new students to Wheaton. They actively participate in the planning for Passage and coordinate all the details surrounding move-in, on campus programs, site engagement and many other supports that bolster new students in discovering their place within the Wheaton community during Passage. They are committed to fostering radical hospitality for all new students as they begin their time at Wheaton College.
Passage Leadership Team
The Wheaton Passage Orientation program is led by a collaborative team of educators comprised of Student Development professional staff and HoneyRock Center for Leadership Development professional staff along with an advisory committee of six faculty. Together this team shapes the mission, vision, and logistical support of Passage as well as the pedagogical and philosophical approach that undergirds the transition experience into Wheaton College.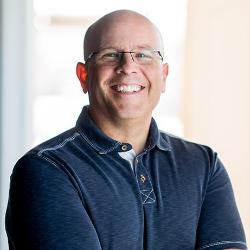 Through his own educational experience as an undergraduate music major at Wheaton, Steve can attest that God used others, including faculty, mentors, and friends in powerful ways in the process of his own growth – it was nothing short of transforming for his faith and his worldview. As Dean for Student Engagement, he is committed to educating and equipping college students through relational ministry, program advising, and leadership development experiences that develop students' identity, skills, knowledge, and attitudes to engage an increasingly interconnected world, to encounter Jesus Christ throughout all aspects of their life, and to graciously share their growth and faith in Christ with others.
In his role at the HoneyRock Center for Leadership Development, Rob has developed and refined many programs for youth and college students and is a leading trainer and teacher in the Christian Camping movement worldwide. He was part of the team that created Wheaton Passage in its previous form in 2005. He completed his Ph.D. in Educational Leadership in 2010 from Biola University, using his dissertation to study the impact of Wheaton Passage on the student transition college and identity formation. Much of his research was used to establish the Passage Orientation program in its current form. In recent years his research, along with Rachael Botting, has focused on the impact of camp employment on the leadership development of college age staff. He is also a professor of leadership and outdoor ministry in the Outdoor and Adventure Leadership MA and Chase Leadership Program through the Christian Formation and Ministry department.
I first came to HoneyRock as a student in the Summer Leadership School (SLS). During my SLS experience, I was able to explore a hidden passion for ministry, leadership, and the outdoors. This passion allowed me to see a future for myself in outdoor ministry. I love the many opportunities at HoneyRock for leadership development. I also love the transformation that occurs as people experience God through the outdoors, authentic communities, and daily opportunities to learn. My passions are for equipping young adults to live responsibly and responsively in the world through direct ministry in camp settings and through supporting local church ministries with education and training.
Managing projects on behalf of Student Engagement, Barb especially enjoys working with students to plan large programs like Passage Orientation. She advises student leadership teams, coordinates logistics for Student Leader Training week, manages many aspects of Passage Orientation, and supports the work of Steve Ivester, Dean for Student Engagement.
Barb spent many summers at HoneyRock as a camper and then serving on summer staff. After college, she worked in Admissions, Student Activities, and educational enrichment programming to round out her college personnel experience before returning to Wheaton in 2008. The most rewarding part of her current role is working with student leaders and providing a greenhouse for them to gain valuable leadership experience.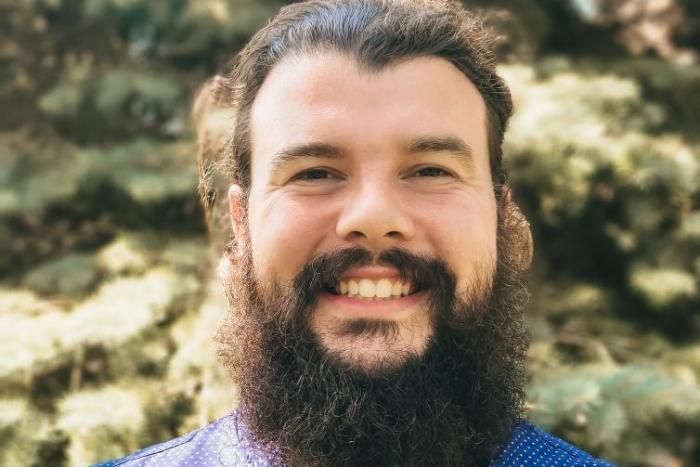 Meet the Wheaton Passage Program Director
Nate Thompson, Ph.D.
My greatest passion in life is facilitating the growth that comes through connecting individuals together as they interact with one another in God's creation. I have researched around the world to investigate how groups work together using team-building initiatives native to the adventure education disciple. The more I study community in creation, the deeper I grow in my fascination with God's power.
Read more about Nate