Our Team
Beth Maas
Director of Equity and Title IX Coordinator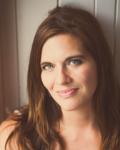 After graduating from Wheaton College with degrees in Sociology and Spanish, Beth began her career as a Victim Advocate and later, Senior Criminal Investigator for the State Attorney's Office handling cases of Child Sexual Abuse and Severe Physical Abuse. Her time there gave her a level of comfort in talking to students about emotional and sensitive topics as well as a passion to see them make safe choices. Following retirement from the State Attorney's Office, Beth began working with non-profit agencies (Teen Decision and A&M Resources) as a Lead Educator and Regional Coordinator. There she spent time educating teens about how to build healthy relationships and equipping teachers with resources to educate their own students. When she's not in the office, Beth loves to be physically active whether going for a run or doing pilates, she is always on the GO. Beth also enjoys leading worship at church and spending time with her husband and their five kids.
Carrie Williams
Deputy Title IX Coordinator for Students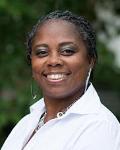 Over the years, Carrie has served in various capacities as a mental health counselor, academic advisor, resource specialist, program developer, advisor to student orgs, college instructor, advocate, and administrator where God used those moments to prune, develop, mature, and equip her to be the intercessor that she is today. As the Director of Student Care Services, and Deputy Title IX Coordinator for Students, Carrie is dedicated to ensuring every student is thriving in their God given talent and abilities as they persist to graduation and beyond this campus. As Deputy Title IX Coordinator for Students, her goal is to meet students where they are, inform them about the campus and community resources available, address their needs with viable options, offer comfort and guidance, advocate for them to receive the best-streamlined support during difficult times and ultimately connect them to Christ - the sustainer of all. Carrie comes along side her husband in an active leadership role as he serves as the Pastor of their church. Carrie is a caring and committed mother of three sons (2 college level and a 7th grader). When she finds spare time - Carrie enjoys spending quality time with family watching great movies, singing and listening to gospel music, bowling, attending her sons' sports games, and laughing with friends.
Karen Tucker
Deputy Title IX Coordinator for Employees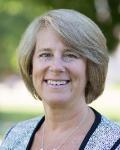 As Deputy Title IX Coordinator for Employees, Karen is dedicated to supporting faculty and staff throughout the Title IX process. She also provides strategic direction to ensure effective systems and policies are in place to support this office at the College. Karen received her Bachelor's degree in Sociology from Wheaton College and an MBA from Northwestern University. Prior to joining the College in April, 2012, she worked in Human Resources for more than 20 years at Aon Hewitt, Caremark, and Baxter Healthcare Corporation. No matter what the work day holds, Karen hopes that anyone visiting her office will leave feeling well cared for. Beyond the walls of Blanchard Hall, Karen devours books, and loves spending time with her family doing pretty much anything outdoors.
Betsy Pringle
Equity and Title IX Office Assistant

As the Equity and Title IX Office Assistant, Betsy enjoys supporting students, staff and faculty as well as the Student Development office by assisting operations and compliance. After graduating from Iowa State University with a baccalaureate in Hospitality Management, she spent the following 12 years in the service minded field of Event Sales and Management. She enjoys supporting individuals, problem solving and being a part of all the opportunities Student Development and Wheaton provide. Betsy is an active member of Community Fellowship Church in West Chicago, where she serves on the Missions Team. She and her husband Jeff enjoy outdoor adventures and watching epic movies with their three children. Together they are often found organizing entertaining outings for friends and family. Above all, Betsy's greatest desire is for her children and others to know Jesus and His forgiveness and love for them.