Spiritual Care
The Chaplain's Office is here to support you in your spiritual formation throughout your time at Wheaton and equip you for life after graduation.
One of the ways we hope to offer support is through providing spiritual care. You will find our five areas of spiritual care below. With questions, please email chaplains.office@wheaton.edu or stop by the Chaplain's Office on the north end of lower Beamer... we would love to get to know you!
The Chaplain's Office is here to support you! If you'd like to meet with a Ministry Associate or Student Chaplain in person, please email chaplains.office@wheaton.edu.
Gold Star Chapel, located in the Beamer Student Center, is a small memorial chapel always open for personal prayer and meditation. To insure its availability for individual use, Gold Star Chapel cannot be reserved for group functions.
Click here to see what current programming is available for matters of Sexual Sanctity Flier.
For a resource on the theology of sex from Wheaton's Professor of Theology, Beth Felker Jones, click here.
Are you seeking pastoral guidance and wisdom for matters of the faith? One of our Chaplain's Office Ministry Associates is happy to meet with you! Email chaplains.office@wheaton.edu to set up this opportunity.
We continue our ongoing disciple making at All School Communion by teaching about the 7 loves of the ordinary Christian life. Each All School Communion features one of these 7 loves: love God through worship, love the life of prayer, love the scriptures, love life together, love living life beyond myself, love a life of generosity, and love to rest and celebrate. The primary purpose for this is to provide students with the model for a sustainable way of life. The 7 loves of the ordinary Christian life equip students for a way of life to guide them beyond their college years.
Student Handbook
What makes Wheaton uniquely Christian not only in theory but in practice? The handbook serves as a guide for students in effort to create a campus community that honors God in every facet.
To learn more about Wheaton's standards regarding sexual purity, please refer to our Student Handbook and Community Covenant.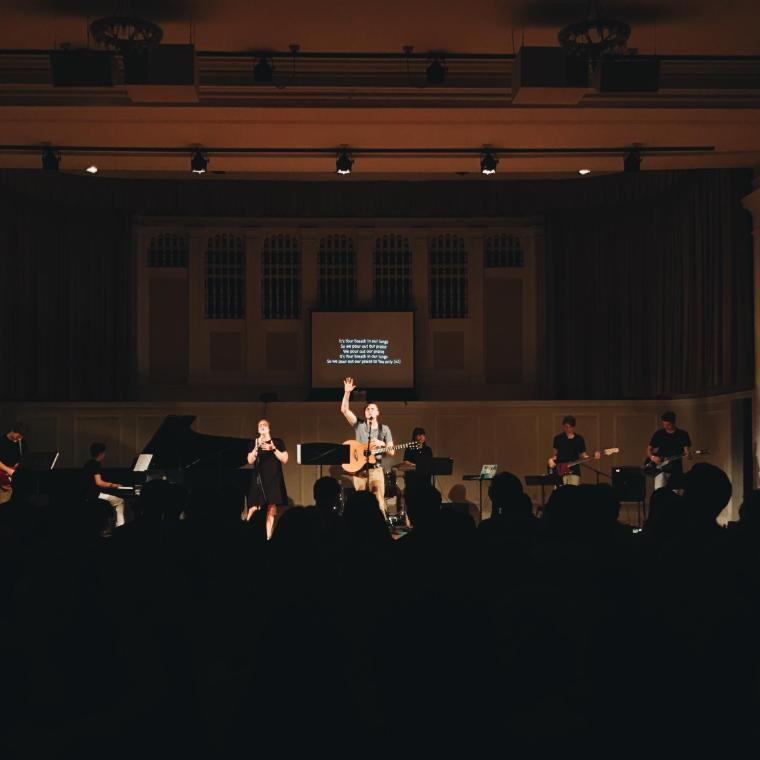 Community Covenant
The Community Covenant serves as a guide for the community to freely and joyfully choose to live in the light of Christ's holiness and hold each other accountable.