Posted May 15, 2017 by
Tags: The Arts The Liberal Arts Spiritual Life Student Activities My Wheaton Global and Experiential Learning
Top 5 #MyWheaton Posts From 2016-17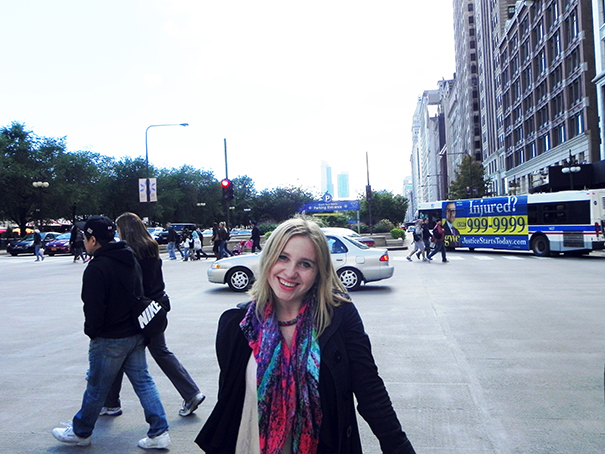 It is Friday, April 28: the last day of classes for the 2016-17 academic year. Looking back, this year has been full of excitement and unique experiences for individual students and the campus as a whole, many of which have been featured in this very blog. Continue reading below to discover the "Top 5" student posts from the 2016-17 #MyWheaton blog, ranked according to readership.
1. My Wheaton Experience as the First-Ever Undergraduate Student from Estonia
Simona Andreas '18 fulfilled her 6-year-old self's dream of coming to America in 2014, when she became the first ever student from Estonia to enroll at Wheaton College. Though it is often challenging being the only student from her home country, Simona says her favorite part about Wheaton is "the people" and she is excited to have paved the way for future students from Estonia to come to Wheaton.
Wheaton College wasn't even on Rebecca Carlson's '20 radar in her early college searches. However, when Wheaton began to frequently "pop up" through interactions with a church intern and various alumni, she decided to visit. Now wrapping up her freshman year at Wheaton, Rebecca says, says, "As a public high school graduate, I am still constantly amazed that, through the liberal arts curriculum, I am discussing how biology, elementary education, Spanish, and many other topics are 'For Christ and His Kingdom'."
What could Biology and Art possibly have to do with each other? Just about everything, according to Natalie Flemming '18. A junior biology and art major at Wheaton, Natalie hopes to enter into a career in medical illustration after graduation.
4. Spreading a Message of Love
Graduate student Steve Gaskin M.A. '18 worked as a traveling hip hop artist with The Impact Movement prior to coming to Wheaton. In his post, Steve recalls how one professor reminded him of God's purpose for him at Wheaton, despite initial discouragement as a racial minority.
5. My First Semester With Christ at the Core
The 2016-17 academic year marked the first of the new Christ at the Core curriculum, a liberal arts curriculum designed to foster a distinctly Christian understanding of the liberal arts. Freshman Class Vice President Octavia Powell '20 was among the first students to study under the curriculum, and she says her First-Year Seminar class, Relationship to Creation, spoke directly to her passion for environmental issues. Describing her Wheaton experience as "attractive, beautiful, and graceful," Octavia is happy to report that Wheaton has been "insurmountably better" than she ever could have imagined.
Stay tuned for a series of summer 2017 #MyWheaton posts dedicated to showcasing Wheaton students' study abroad, internship, and curricular opportunities, and share your summer experiences on social media using the hashtag #MyWheaton.