Becoming Whole and Effective Christians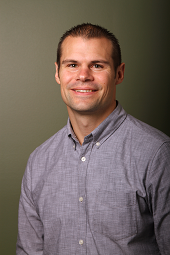 Welcome to the Residence Life Website. As you read through our resources I hope you can catch a glimpse of our heart and our desire to build authentic community. Our desire is to not only talk about friendships and solid community, but engage in it and allow it to shape us. Being a residential College is a pillar of the Wheaton College experience. The Residence Halls, Apartments and Houses are extensions of the classrooms which provide students with another place to learn and grow during their college years.
Wheaton's Residence Life program exists to contribute to students becoming whole and effective Christians by cultivating transformative Christ-centered living communities. Our hope is that students are developed during their time in our program. Our desire is that students catch the "bug" of living in community and once they walk across the graduation stage they have the desire and longing to create that community in their new neighborhoods and communities. We want students to believe that there is no better way to live life than in genuine community.
The research is clear, and we have students who will testify, that their residential experience at Wheaton only heightened their satisfaction with the College and enhanced their learning experience. God calls us as Christians into relationship with one another. He uses the blessings and the messiness of those relationships to sanctify us and help us become more like Jesus. I invite you to dive deeply into relationships and allow this community to impact you.
Seeking Him,
Justin Heth
Dean of Residence Life
Wheaton College Residence Life
About Justin Heth
Justin Heth received his B.A. in Christian Education from Taylor University, and his M.A. in General Theology from Wheaton College. After college Justin tried his hand at driving semi-trucks, playing football in Italy, building challenge courses and working at a fireworks factory. Justin has been serving professionally in collegiate Residence Life since 2002 and at Wheaton since 2009. Having been deeply impacted by the power of relationships and living in authentic community, Justin believes that Residence Life is one of the best venues for people to become more like Jesus.