Take classes at HoneyRock
At the start of every summer, HoneyRock offers a variety of courses that meet the Christ at the Core requirements of Wheaton College.
These courses, which are open to any Wheaton student, are taught in a modular and intensive format. Students take only one course at a time, but can enroll in both WIN 1 and WIN 2. Each session includes concentrated coursework taught by professors at HoneyRock and include pre-class and post-class work. Professors will use the outdoors, the community dynamic, and other activities to enhance your learning experience.
Wheaton in the Northwoods Course Offerings
Tentative course list for Summer 2024 will be posted in late October.
Tentative course list for Summer 2024 will be posted in late October.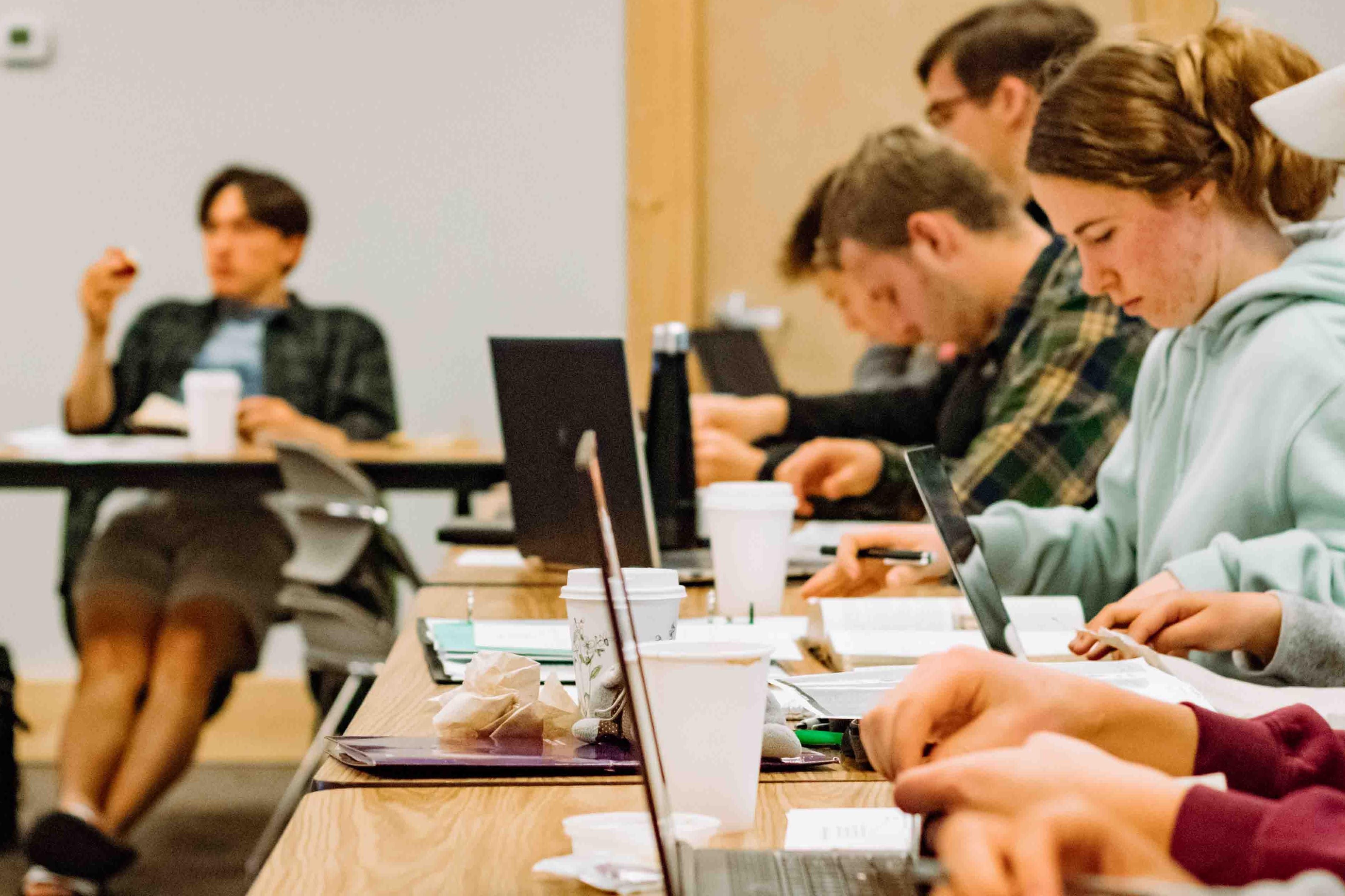 Frequently Asked Questions about Wheaton in the Northwoods
Cost Per Credit: $725
Room and Board: $300 for each WIN session
Transportation: $75 bus fee each way (optional)
To Register: Registration opens Fall 2022.
Create or Sign in to your HoneyRock account* and sign up for your WIN course(s)
Reserve your spot with a $50 deposit
Receive instructions on how to register through Banner
*If you have already created a HoneyRock account for Passage or another WIN course, no need to create a new account - just log in! If you are having trouble logging into your account please call (630) 752-5124.
During your free time there will be activity areas open for your use: swimming, canoeing, kayaking, waterskiing, climbing, mountain biking, archery, and more! You can also choose to take part in planned large group events like ultimate frisbee and campfires.
We do have a small workout facility with weight machines and other equipment.
You will be housed in our River Cabins. You will have a bunk and will share your living space with 8-10 people. These buildings have modern bathrooms in each room.
Our kitchen staff prepare three meals a day for the HoneyRock community. We offer a wide variety of foods and can accommodate special diets when advanced notice is given.
You can drive your personal car, carpool with friends, or ride a coach bus! We provide transportation to and from Wheaton for $75 each way. You can sign up for transportation when you register.
Do you have questions about WIN?
Please contact the HoneyRock Office Coordinator at 630-752-5124 or you can visit the HoneyRock office in Schell Hall!