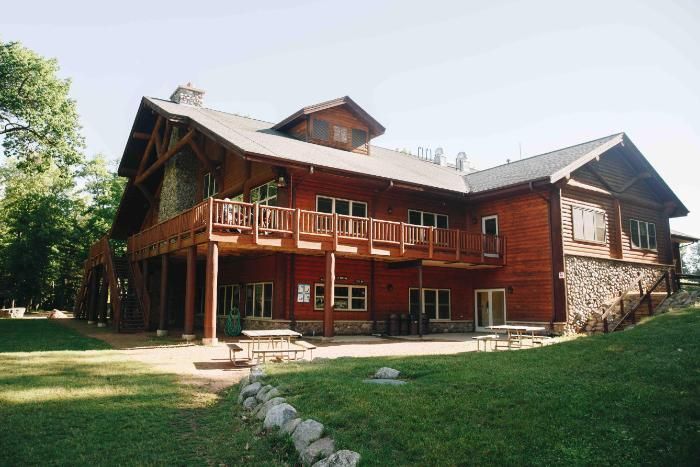 ---
In This Edition of the Northern Light
Note from the Executive Director | Passage Update | Meet our Newest Horse, Macy! | Girls Camp & Retreat | Northwoods Adventure | HoneyRock Summer Pastors | International Summer Staff | In Memory: Robert "Bob" Ribbe '59 | Employment Opportunities
---
A Note from the Executive Director
By Rob Ribbe, Executive Director
We have reached the end of Summer 2022! What a blessing it has been to have every bed full, great weather, a mighty, albeit small staff team, and a present and active God working in our midst. It has been a joy to see camp brimming with campers all season. Most of our programming no longer required adaptation after two years of adjusting due to COVID-19. In reflection, it has been a privilege to see our staff putting their training to practice as they're fully engaged in the process of disciple-making leadership.
A significant new endeavor coming to life is that Wheaton Passage, our historic transition into college (orientation) program for incoming students, will now serve all new Wheaton students. From August 8-19 we are serving over 500 new students with 100 student leaders and 50 plus faculty in the wilderness, at HoneyRock and in Chicago. We are also eagerly looking ahead to early fall, where we will welcome Vanguard Gap Year students in September, another cohort of graduate students in August, and host the first Girl's Camp Reunion & Retreat, following Northwoods Adventure Week in September.
As I look at this summer and beyond, and the themes that come from our cultural moment, my prayer for our staff and campers is that they would return to their home communities as Daniel-like-leaders. By all accounts, Daniel was out of place in ancient Babylon because of who he worshiped. Yet Daniel was also a member of King Nebuchadnezzar's court. What was it that set Daniel's leadership apart? How did he live faithfully for the Lord yet garner the respect of a foreign king? Daniel-like-leaders are counter cultural, remaining calm in the face of adversity and steadfast in their identity, values, and mission. They're resilient, they listen, they live life in communion with God. This is what we're seeking to do with our campers, college students, and graduate students. Please join us through prayer and support as we pursue this mission!
---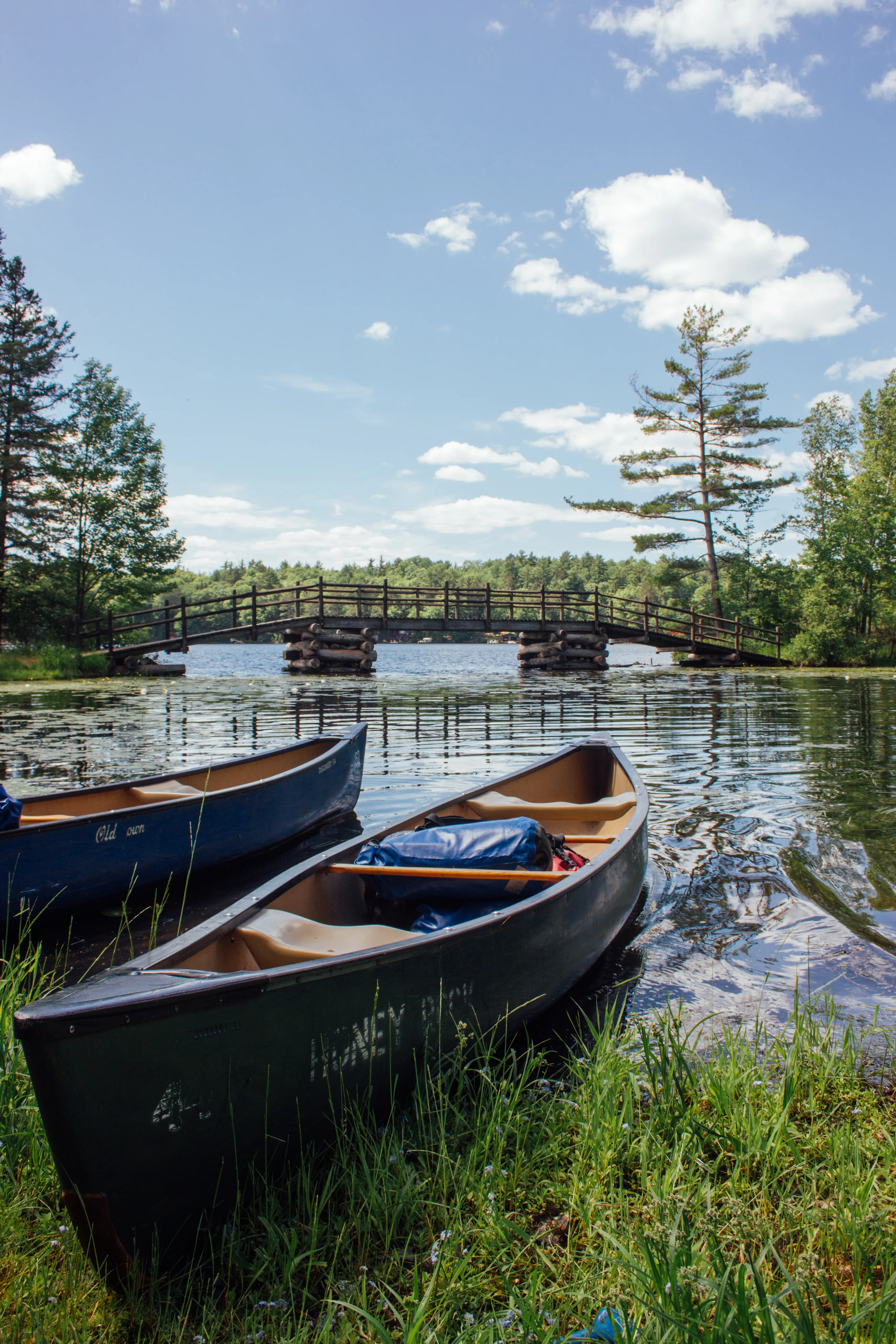 Passage Update
by Nate Thompson PhD., Passage Director
Passage (Wheaton College's orientation program) is welcoming its first round of students! This year, Passage has expanded to be the signature orientation and transition program of Wheaton College. That means every incoming first year student is getting to participate in Passage. It is an exciting time!
Remembering that students can choose from Wilderness, Northwoods, Equestrian, Urban, and Transfer Passage options, we have trained our leaders in a variety of skills to foster belonging with the new incoming students at Wheaton College while at their Passage sites. Passage has the distinct opportunity of working with nearly 150 student leader and over 50 faculty leaders. This year Passage has sent out 11 wilderness trips, is hosting over 400 students at the HoneyRock campus, and has sent over 100 new students into Downtown Chicago. HoneyRock is uniquely positioned to serve as the primary off site location for students during their Passage orientation journey, and every student involved gets to interact with our cutting edge experiential style of leadership development. We invite you to partner in prayer with us during these days of welcoming the new students arriving to Wheaton.
---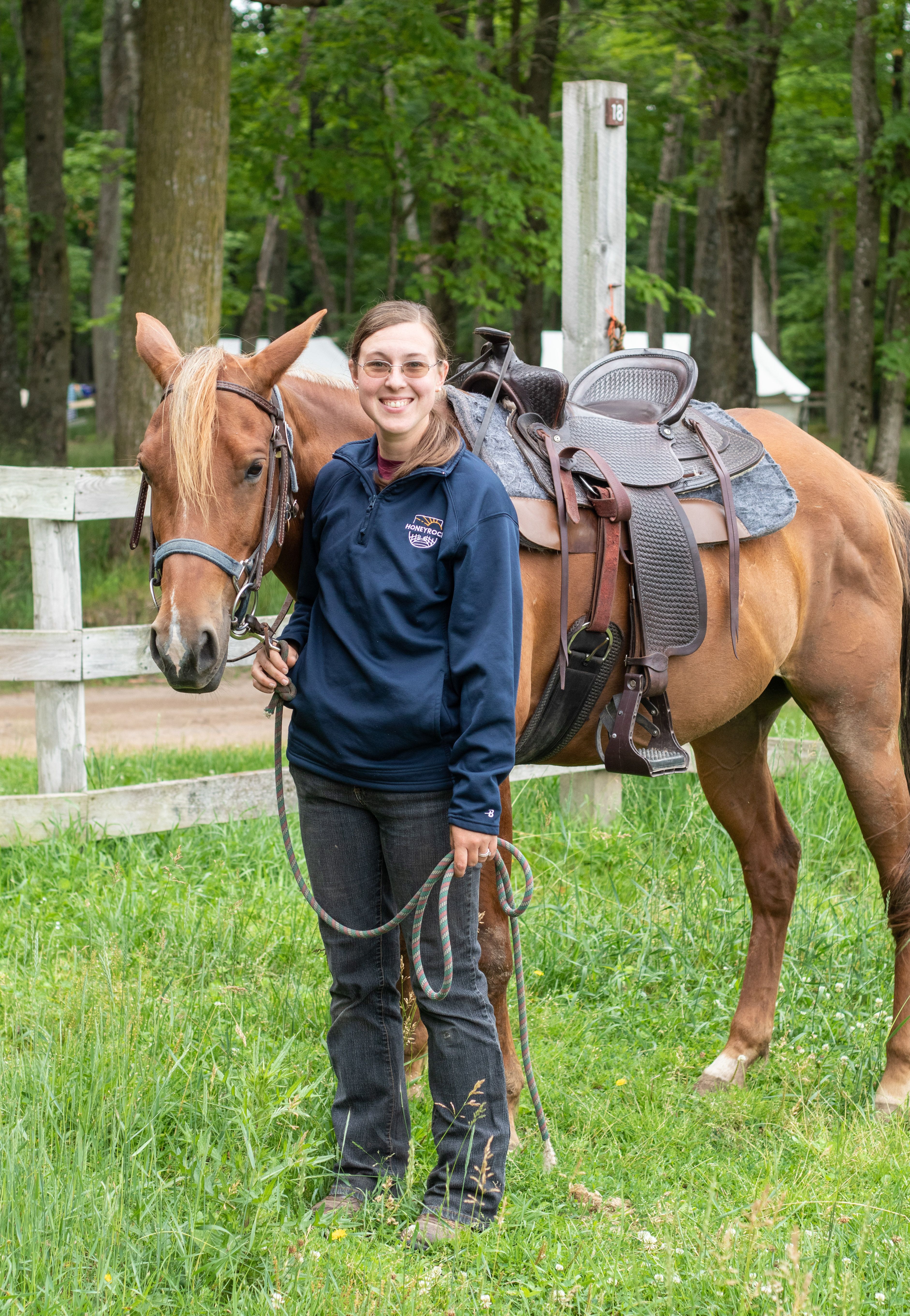 Meet Macy!
A New Addition to the HoneyRock Herd
by Melissa Hougas, Equestrian Program Manager
Macy is an eight-year-old Quarter Horse mare. She has settled in nicely and loves her job as a lesson and trail horse. She arrived at the end of April and was in quarantine for two weeks while she settled into her new home and lifestyle. I took her on trail rides and walks to learn her personality and how she would fit in to the program. She was then introduced to two other mares to make friends for a week and make friends with other herd members over the fence. Macy was introduced to the full herd and made friends quickly. She enjoys trail rides and lessons. We utilized her during wrangler training and had many different levels of rider test her out. Macy enjoyed interacting with Intro campers and is a solid horse for our basic and intermediate level riders.
For more information about the Barn and Equesetrian program at HoneyRock, check out our Equestrian Center Project, to read more about what life is like at the HoneyRock Barn as of late, check out some our stories at Explore HoneyRock
---
HoneyRock Girl's Camp Reunion & Retreat
Girl's Camp Retreat | September 22 - 25, 2022
This first time retreat looks to reconnect HoneyRock women who were staff, counselors, and campers from the 1960s, 1970s, and 1980s.
The Girl's Camp Retreat & Reunion will make time and space to share stories of God's faithfulness and how He worked in and through your life and HoneyRock and in the intervening years. If you want to start reconnecting now, join the Facebook group! This Girls Camp Retreat & Reunion is led by Debbie Willson Bradley, Carol Eckkelman Marshall, Carol Morgan, Carol Q Harding, Jennifer Good, Jill King Alexander, Lisa Maxwell Ryken, and Kathy (Kate) Maxwell Mackey.
The goals of the Girl's Camp Retreat & Reunion are to:
Reconnect the staff, counselors, and campers from Girl's Camp
Share stories of God's faithfulness and of how He worked in and through HoneyRock and the years since then.
Pray for and partner with HoneyRock
Encourage one another in our walk with Christ
Create an opportunity to get back to HoneyRock!
Coming Soon:
Keep an eye out for a HoneyRock Explore story, featuring stories from Girl's Camp participants (campers and staff). This Explore story will also highlight the significance of when and how Girl's Camp got started and the lasting impact it's had on HoneyRock's programming.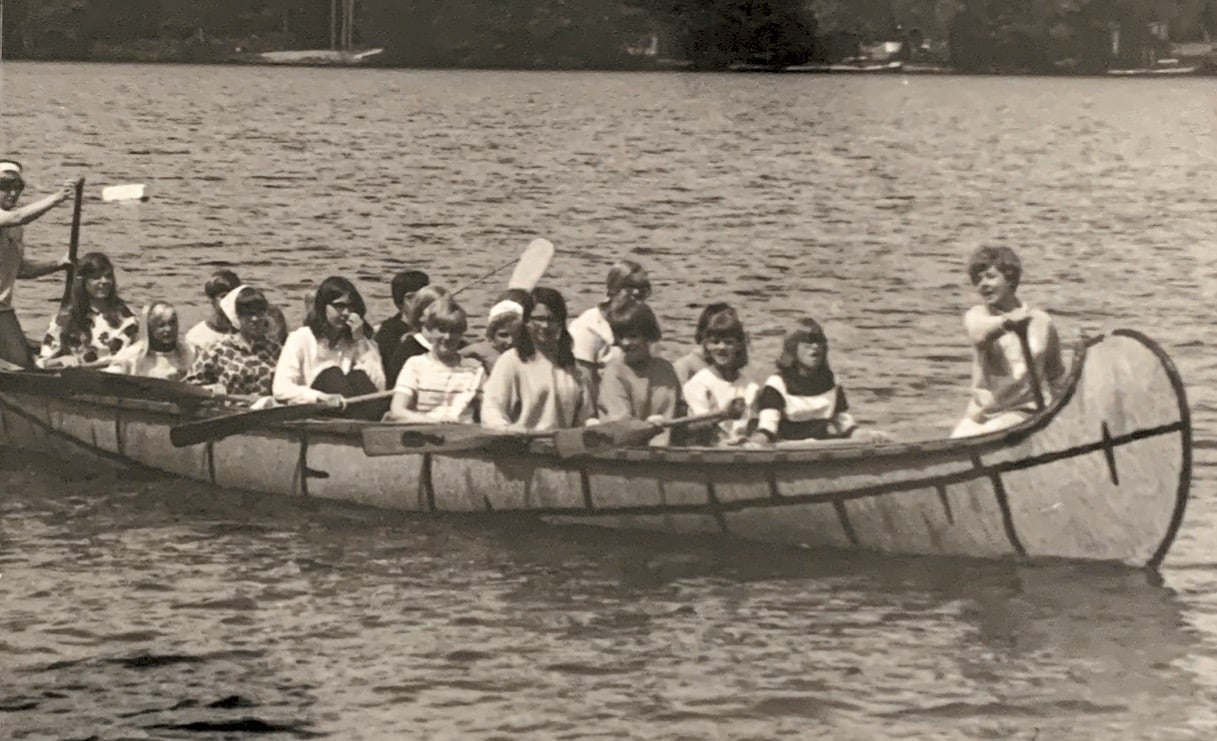 ---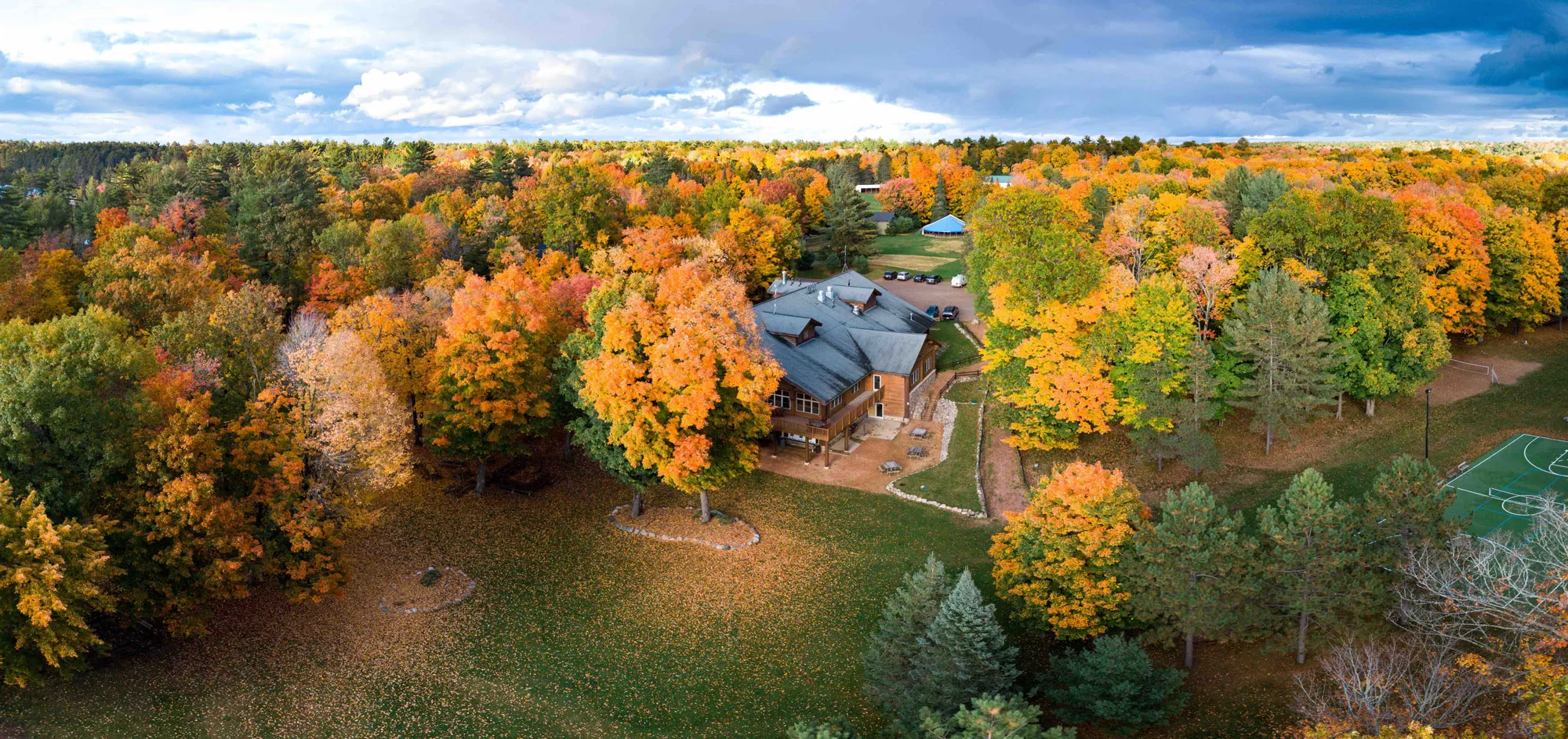 Northwoods Adventure Week at HoneyRock
Northwoods Adventure is a yearly tradition and retreat for friends and alumni of Wheaton College & HoneyRock who are 55+.
Have you signed up yet to join us?
We'd love to have you, your spouse, and your fellow alumni friends join us for a week of rest, activity, and community.
---
International Summer Staff at HoneyRock
by Dr. Muhia Karianjahi, Graduate Program & Global Initiatives Manager
Why does HoneyRock partner with international staff?
It is a part of who we are, it's written right into the HoneyRock mission statement, "... to build Christ's church and benefit society worldwide". We consider this partnership to have bi-directional benefit. As we invite camp leaders from around the world to work with us for the summer, we are able to both gain and give insights and encouragement. Our international staff bring so much to the HoneyRock experience, even as we share what God has given us to steward in terms of leadership development and training. When we have international staff here at HoneyRock, it is a glimpse of Revelation 7:9 – the beautiful, diverse community we shall be in for eternity with Christ. We invite international staff for the mutual edification of all, in becoming whole and effective people.
Summer 2022 International Staff Highlights:
We are blessed with a diverse team despite the uphill task of getting visas this year. Due to COVID closures the past two years, embassies around the world have huge backups in their appointments
As we learn to host international staff, we learn more about ourselves at HoneyRock, seeing what we're doing well and what needs to improve, through fresh eyes.
We are excited to have folks from some countries that are new to us, such as: Mozambique, Papua, and Ukraine, in addition to Costa Rica, Mexico, Bolivia.
This summer our HoneyRock church offering collection is being donated to Christian Camping efforts in Ukraine as they are running camps, serving campers, and their families in this season.
Our International Staff this summer includes:
Karen Valle, Costa Rica, Guest Services (VLS)
Jefferson Alvarez Martinez, Mexico, Kitchen (VLS)
Doreem Olivera Arellano, Bolivia, Kitchen (VLS)
Karyna Lomeyko, Ukraine, cabin leader (SLS)
Tetiana Levchuk, Ukraine, cabin leader (SLS)
Debora Luisa Armando Jó, Mozambique, cabin leader (SLS)
David Acarapi Churata, Bolivia, cabin leader (SLS)
Kenneth Jousé Campos, Costa Rica, cabin leader (SLS)
Kendi Tabuni, Papua, cabin leader (SALT)
VLS = Vocational Leadership School, SLS = Summer Leadership School, SALT = School of Adventure Leadership Training
---
What and who are HoneyRock Pastors?
During both the summer and school year months, HoneyRock looks to partner with ministry leaders and ordained pastors as a means to train, teach, care for, and guide HoneyRock students and staff. Throughout the summer, we've shared a variety of stories that feature our Summer Pastors. Head over to our Explore HoneyRock page to learn more about HoneyRock Pastors and who we have partnering with us during this summer season! Know someone who would be inerested in partnering with HoneyRock in this capacity? Please reach out to or connect them with leah.wolf@wheaton.edu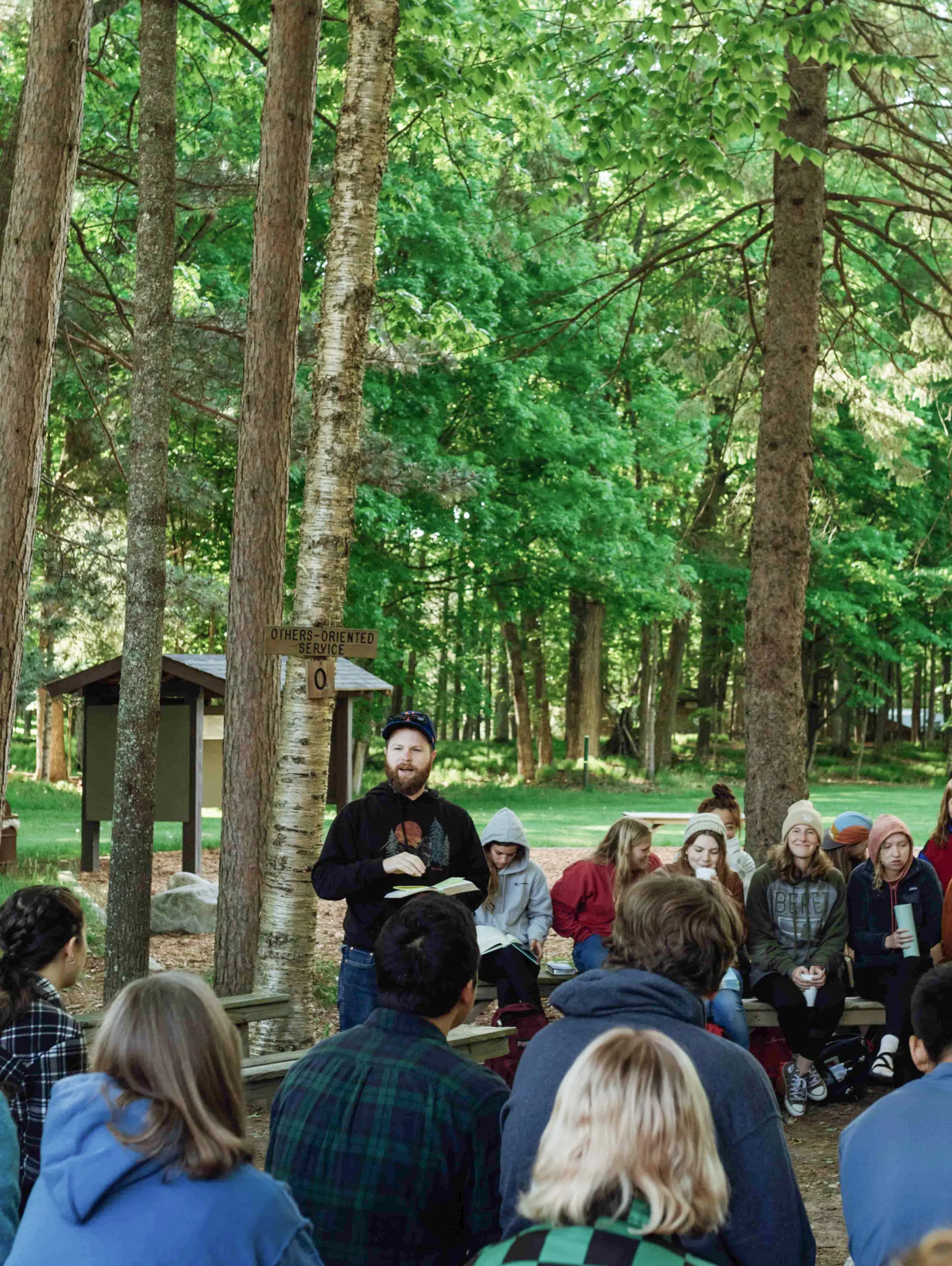 ---
In Memory of Robert E. Ribbe, MD, 1937 - 2022
by Scott Eppler, Site Manager
On July 10, 2022, a great servant of God and faithful friend of HoneyRock & Wheaton College passed away. Robert "Bob" Ribbe '59 lived a full and devoted life to Christ. He was married to his wife June Ribbe for 59 years, and they raised three children (Rob, Sandy, and Scott) and enjoyed numerous grandchildren. Bob's heart was to see the Gospel of Jesus Christ preached near and far. Bob was an involved and dedicated father, and in being true to that, he took an interest in the passions of his children. As his son, Rob Ribbe, became involved at HoneyRock (eventually becoming the director in 2000), Bob and June invested in HoneyRock and served on the Advisory Board for several years.
Throughout the last 35 years, Bob and June supported the work of HoneyRock and believed in the power of camp to transform lives and spread the Gospel. They consistently donated to the Three Lakes matching camper scholarship fund, making summer camp at HoneyRock accessible for families in need within the Three Lakes area. Bob's enduring legacy is enjoyed by campers, staff, and guests of HoneyRock as they travel through and camp on the lands that Bob generously worked to preserve and protect for campers to enjoy for generations to come.
Read Bob Ribbe's full obituary here.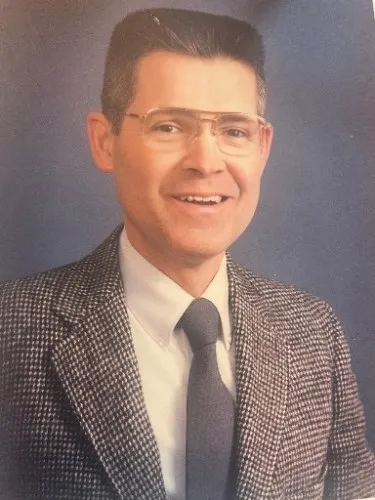 ---
---
Wheaton College & HoneyRock are Hiring!
The Associate Director of Development HoneyRock and Wheaton College Billy Graham Center (WCBGC) provides leadership to the fundraising strategy and donor engagement for HoneyRock and Wheaton College Billy Graham Center development efforts. Learn more about employment opportunities with HoneyRock & Wheaton College below.