The Northern Light is written four times a year to share updates from program managers, photos, and peeks into life at HoneyRock. We hope you enjoy it!
From the Director of HoneyRock, Rob Ribbe
It's amazing to reflect on how the world has changed since our last edition of the Northern Light. My original plan had me writing this note to you from the beaches of Australia as I wrapped up my time at the Christian Camping International tri-annual gathering. Instead, I'm looking at 10 inches of fresh snow in the Northwoods of Wisconsin.
I trust you and your family are healthy and well. As I'm sure it's been for all of you, this has been a wild ride for us. Despite the long slog of information gathering and decisions we've been making over the last 6+ weeks, the team at HoneyRock is healthy and well, too.
This edition of Northern Light encompasses pre- and present-COVID-19 life. It has been important for us, at HoneyRock, to continue all that we can continue—site and facilities projects, our graduate program, and more. You'll get a glimpse of how life has continued at HoneyRock despite the novel coronavirus.
Yet you'll also see definite marks of the pandemic—our Vanguards leaving early, content for recent blog posts, and casual mention of moving everything online.
If you would like a more in-depth read on summer camp 2020 reflections, click the plus below. In short, we have not yet cancelled camp, but are in a season of deep information gathering and discernment. We hope to have an update on/around April 30.
If you'd rather jump into what else is going on at HoneyRock, scroll to Erin Sharp's story about the barn and retreat programming—you'll enjoy the "tour" provided by two of our newest ponies. It'll bring a smile to your face.
While we have not yet cancelled summer camp, it is our next big decision.
I have been so encouraged by the many emails and notes from campers and their parents saying, "please, please, please don't cancel camp!" You have a team of HoneyRockers who have been diligently and prayerfully working from September to make summer happen. Believe me, that's our hope as well.
There are no quick or easy answers. We're taking time to step back and evaluate, well, everything--policies and procedures, staff training, contingency plans, and more. However, we're also intentionally pausing to, as a community, be still and seek the Lord. We're setting aside Monday mornings for extended "solo" times, small groups are gathering to share meals together (via Zoom!), and have continued our morning devo circle (digitally, now!).
While stretching, this has been a rich time for our team. It's different, but it's good.
We're targeting April 30 to have an update on summer. Waiting is rarely fun, yet I know Jesus is speaking to us at this time. My attention has been caught by Mark 4, where Jesus is sleeping in a boat in the middle of the storm with His disciples. Some are weathered seamen, mind you--and they're panicked. Yet Jesus wakes and pronounces "peace, be still" and the storm calms.
My sense is that Jesus is reminding the disciples that His presence in the storm is what they need.
I have no idea where this storm is headed--the implications, decisions, or impact to us, our community, or the world. I am confident, however, that as a community HoneyRock is leaning into the presence of Jesus.
We're praying with you, now and always. If there are specific ways we can join you in prayer, let us know.
Grace & peace, Rob
In this edition:
Impact of COVID-19 on HoneyRock | Reflections from the Barn | Pony Tour of HoneyRock | Site and Facilities Projects, Lately | Vanguard Gap Year Update | Congrats, Grads! | Recap: International Conference on Outdoor Leadership | Recent Blog Posts | Homegoing of Gabrielle White
---
COVID-19 Impact to HoneyRock
While most of you reading know us from our summer camp programs, HoneyRock has a pretty busy school year, too! Here's how COVID-19 is impacting HoneyRock.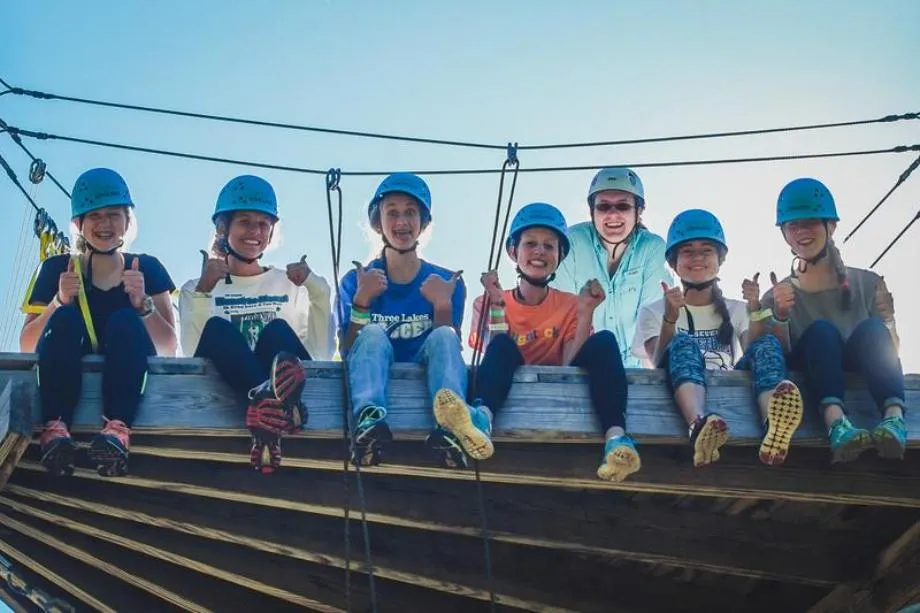 Summer Camp Programs
In short, HoneyRock camper programs have not yet been cancelled. We'll be publishing updates to this page: HoneyRock and Coronavirus.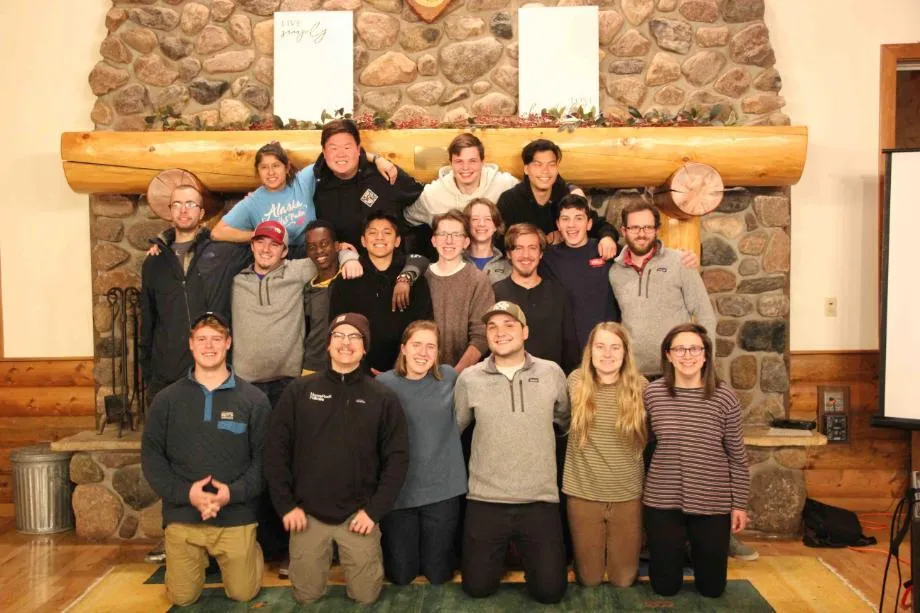 Vanguard Gap Year
Our gap year students were sent home 6 weeks early due to COVID-19. Read Charlie's charge to Vanguards given at their closing ceremony.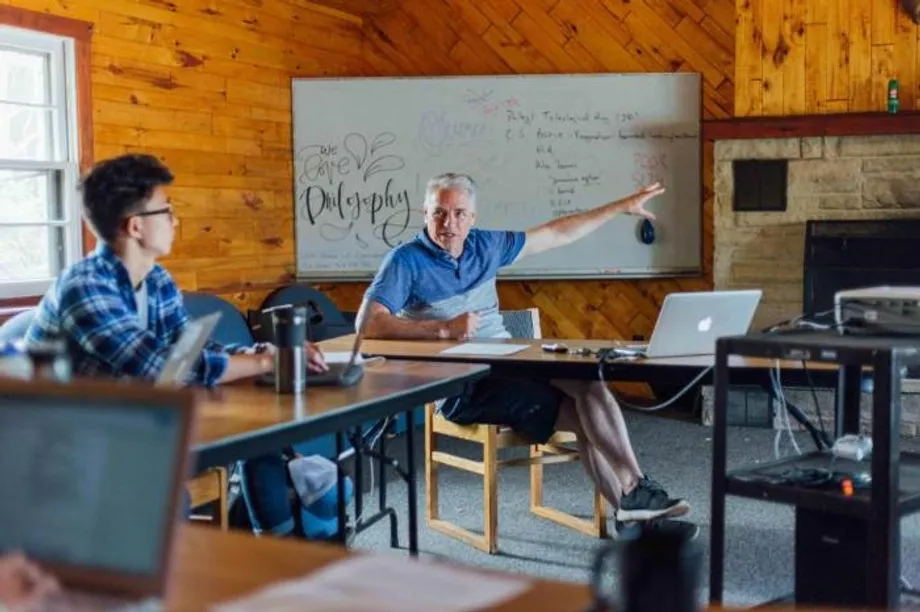 Wheaton in the Northwoods
Wheaton in the Northwoods (WIN) is similar to a May term for Wheaton College students. It runs mid-May to mid-June. This year, we've moved courses online.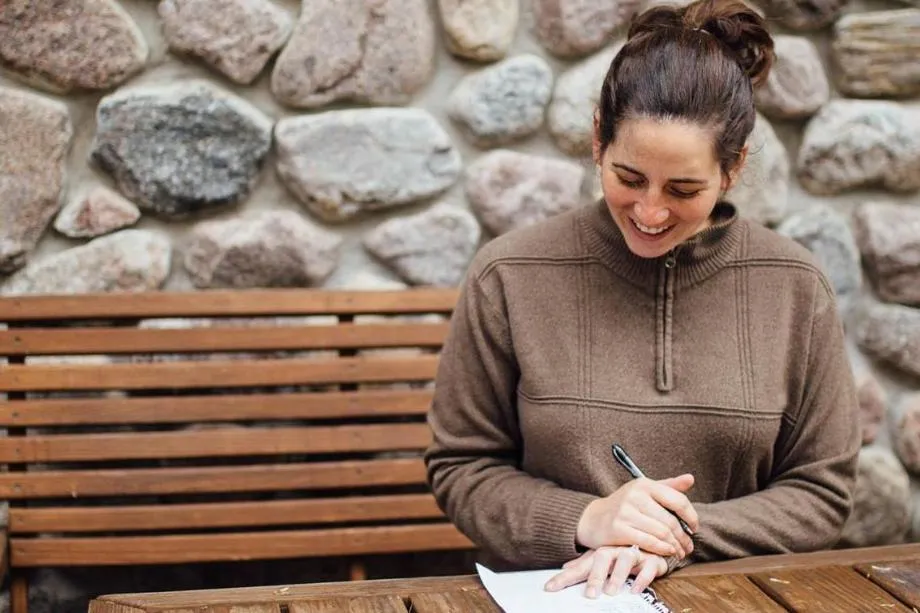 Graduate Students
HoneyRock is home to graduate students studying Outdoor and Adventure Leadership. March and April were very heavy with class intensives—we practiced social distancing and moved sessions online.
Private Cabin Rentals
Wisconsin is under a Safer at Home order until May 26. All cabin rentals through that date have been cancelled or rescheduled. Concerned about an upcoming reservation? Call us! 715.479.7474.
---
Where Fear is Present, God is Near - A Story from the Barn
By Erin Sharp, Equestrian Program Supervisor
At the beginning of 2020, before COVID-19, HoneyRock was deep into retreat programming. For the barn, this meant piling on layers on layers of warm clothes and leading trail rides through the woods. Each weekend the barn staff and myself were blessed to share all the wonders that surround horses in a winter wonderland with our retreat guests.
Before our guests are assigned a horse, one of our staff gives a short devotional. While this was originally designed for those about to mount their horses (many for the first time!) I think it has a special and new meaning now. I'm going to share one time in particular when I shared this devo.
I began by talking about how God equips us during times when we feel too small for a task. I said, "God doesn't always call the equipped but is faithful to ALWAYS equip the called".
We read James 1:2-4, aloud. I then pointed out how we are to consider challenges a joy because in those challenges we are being equipped and made "perfect so that we are lacking in nothing".
After reading, I asked if anyone had ridden a horse before and only a few raised their hand. One of the riders then shared that they were feeling nervous about getting on the back of a horse and others agreed. As a group, we landed on a chant. Any time someone was feeling a little nervous one would say, "where fear is present!" The others would respond, "God is near!".
The mounting into the saddle process began. I could tell the fears that were making some hesitation to ride a horse were being felt. So I chanted, "WHERE FEAR IS PRESENT!" The voices of all responded, "GOD IS NEAR!"
We headed out into the beautiful wilderness surrounded by snow and each other. As the ride continued I could tell everyone was beginning to relax and enjoy the ride. Worried glances melted into laughter and the beautiful image of a group of people facing a fear together to emerge better due to their faith in being equipped through a process was evident.
One of the many reasons I am drawn to the task of working with people and horses is I get to see God work in people's lives every single day in a powerfully unique way. Due to that group's willingness to lean into the unknown, I was reminded of the incredible power of God's promises.
Thank you all who choose to come to the barn. You bless me more than words can say. I can see God in and through you!
HoneyRock Tour Led by Ponies Early and Charming
Follow along on our "tour" of HoneyRock led by two of our newest ponies! If you like this kind of content, be sure to follow us on Instagram!
---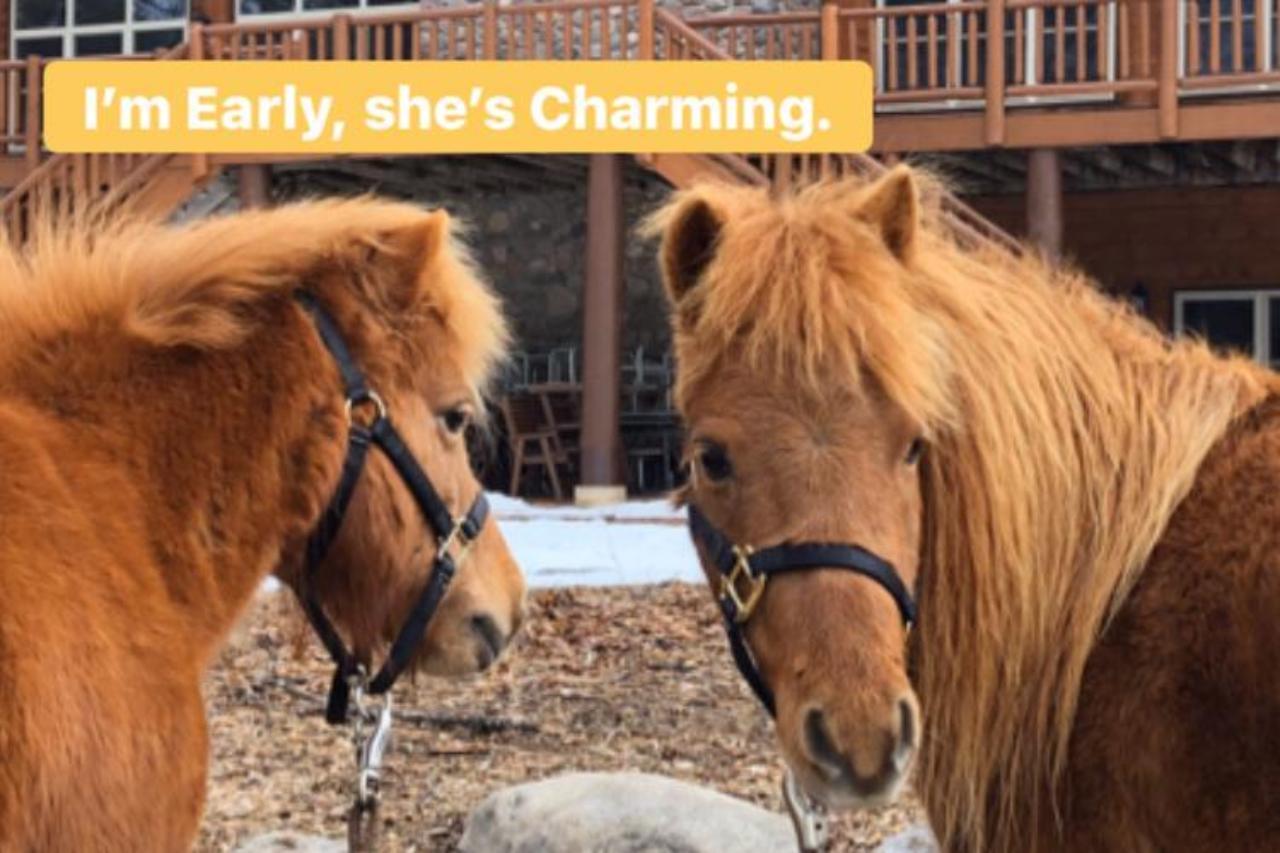 Welcome to our spring tour of HoneyRock!
---
Site and Facilities Projects, Lately
By Scott Eppler and George Polcaster, Site and Facilities Managers
From Scott Eppler, Site Manager
For the past couple of months, the Site and Facility team has been busy rearranging, cleaning, reorganizing the Auto Shop. Work continues as we finish up organizing small parts and throwing away lots of unused and outdated items. Some highlights from this project include:
New all-steel chainsaw storage and service bench constructed by our very talented welder/fabricator Korey Gregornik
Handcrafted storage system for chainsaw PPE complete with a bench to sit on constructed Alex and the construction team
Repurposed lockers and shelving systems to more effectively store essential supplies and equipment
This month and next, I am focusing on entering 200 acres of HoneyRock/Wheaton College land into the Wisconsin Managed Forest Law Program. I will be developing a comprehensive forest management plan that allows us to enter the land into the program and manage it sustainably while taking advantage of significant property tax breaks that the WI Managed Forest Law offers. Following the development of the management plan, a timber harvest is planned that will generate revenue while also helping us achieve our goals of expanding and improving the existing trail systems on these lands.
From George Polcaster, Facilities Manager
While COVID-19 has impacted how we work (6-feet!) we've been able to, creatively, keep working to continue checking things off of our ever-growing list. Here's a sneak peek of what we've been working on at Ops over the past few months.
Trash and Recycling Built-in for Bears' Den
Ice dam removal on Chapel and repairing interior from water damage
Outhouse at Doe's Acres
Siloam kitchen and dining area ceiling demo and new can lighting
Paint entire lower level of Loberg
Wood Kiln roof extension
Installing outhouse at the Stillwater Challenge Course
New flooring in EnGedi kitchen*
New wood stoves in Siloam and Galilee*
New carpet in Galilee and Siloam*
*Made possible by the generous gift of a donor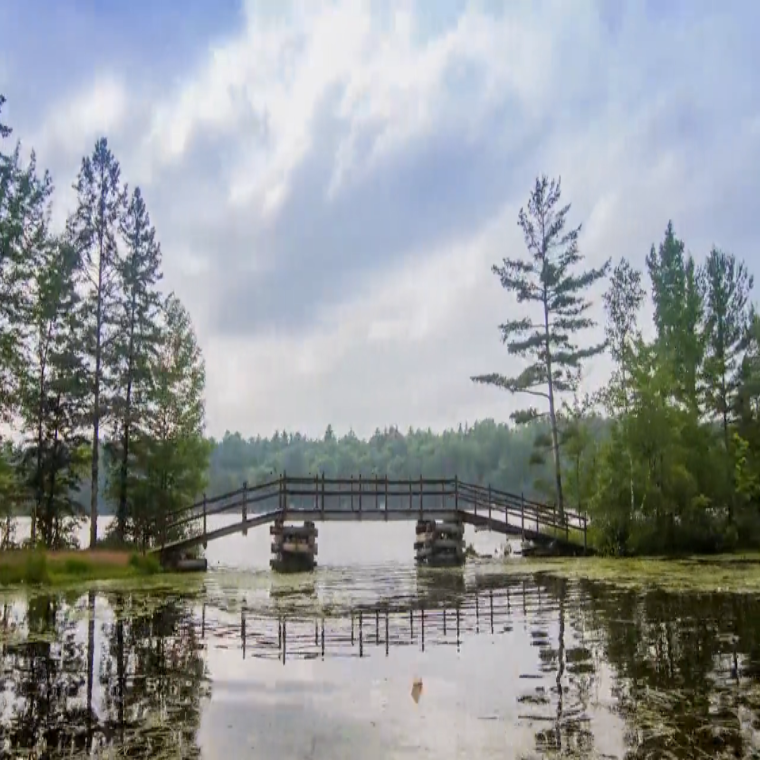 In Case You Missed It: Creating A Place Apart
We're inviting you to our Devo Circle, sharing activities that will make space for fun and reflection, breaking out beloved bakery recipes, giving parents some relevant resources to use at home, and more...
COVID-19 has changed a lot, but by doing this together, we can create a little "place apart" for ourselves and those we love in our homes. Keep scrolling to learn how!
Congrats, Grads!
By Muhia Karianjahi, Program Manager
On Saturday, April 11, we celebrated our five graduating Outdoor and Adventure Leadership M.A. students. After moving to HoneyRock, they invested two years of their lives studying, working, and leading programs. They grew in profound and wondrous ways, and we're excited to launch them into their next season of ministry. As a part of their experience, they completed a creative project or thesis. Below, you'll see the titles of their work:
David Aiello: Creative Project - Camp Curriculum for Adolescents who Have Experienced Trauma
Abrahm Duarte: Thesis, Historical Theology - A Theology of Retreat and its Application in Outdoor Ministry for Young Adults
Jessica Port: Thesis, Quantitative - Impact of Summer Staff Employment on Leadership Skills in Emerging Adults
Emily Tumility: Thesis, Qualitative - The Effects of a Wilderness Experience on Adolescent Development
Jake Tuttle: Creative Project - The Dirtbag Gap Year: A Climber's Ascent in Spiritual Formation
Host to the International Conference on Outdoor Leadership
By Mike Odberg, Program Manager
In 2018, HoneyRock began integrating the 6+1 Curriculum for wilderness leadership from the Wilderness Education Association (WEA) into our wilderness leadership programs.
This sparked a budding relationship with WEA, which led to February's conference. We were privileged to be selected as the host site for this exciting international conference! The theme was "Judgment and Decision Making the WEA Way". Over 50 attendees gathered for three days of clinics, hands-on training, and informative break-out sessions. It was an awesome opportunity for iron to sharpen iron as we traded notes, lessons, and syllabi.
From HoneyRock, Rob Ribbe, Rachael Botting, Mike Odberg and HoneyRock graduate students Jess Port and Emily Tumility presented on a variety of topics.
We were blessed with the opportunity to connect with so many different outdoor professionals and students from many colleges, universities, and other outdoor adventure programs, some of whom had spent time at HoneyRock in their youth and young adult years!
On Saturday, the WEA awarded Jess Port, our 2:22 Coordinator and graduating OAL student, with the Student Leadership Award. Her contributions to SALT/2:22 and pioneering the integration of WEA's 6+1 curriculum was recognized above all other student achievements.
The attendees heaped praise on our retreat team. Special thanks to Abe Duarte, Retreats Coordinator G.A.! He spent countless hours before, during, and after the event to ensure its success. The WEA vows to come back!
---
Vanguard Gap Year
By Charlie Goeke, Program Director
Like many programs this spring, we made the difficult decision to send our current Vanguards home 6 weeks early.
In spite of the physical distance and disruption caused by COVID-19, we have been able to digitally continue our classes and community. We miss our Vanguards greatly but know that God is working in the midst of this unforeseen season.
As we look forward to next year we are anticipating our largest Vanguard cohorts yet! The incoming class is already 12 strong and we're seeing inquiries and new applications continue to roll in.
Know a student who could benefit from a gap year? Send them my way at charlie.goeke@wheaton.edu