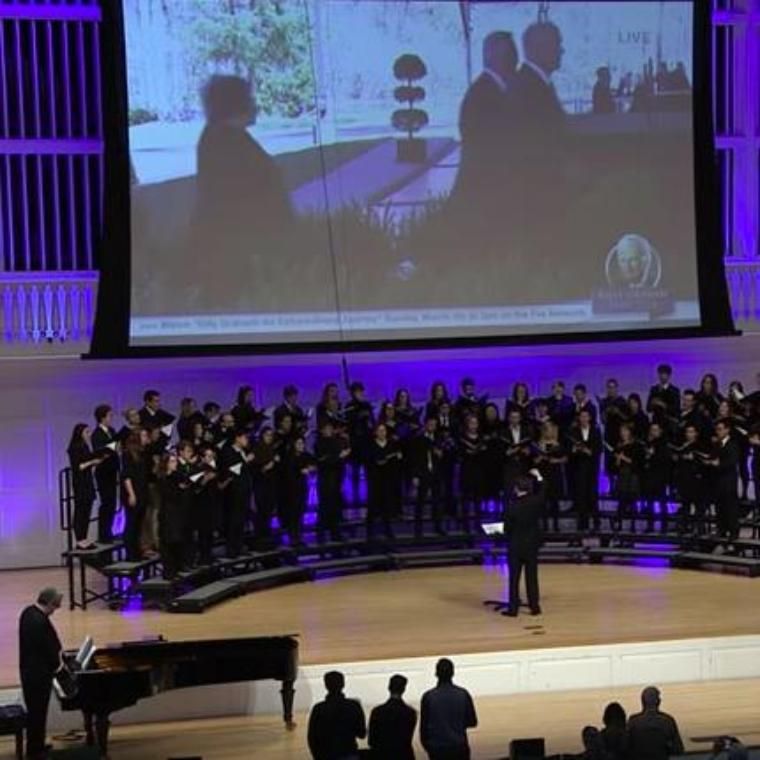 Watch the Billy Graham Memorial Service Online
Watch a recording of the memorial service for Billy Graham, held in Charlotte, NC on March 2, 2018.
Wheaton College Remembers William Franklin Graham, Jr. '43 (1918 - 2018)
Memorial Service - Friday, March 2, 2018
The Wheaton College community will honor the life and legacy of noted evangelist and alumnus Billy Graham with a public memorial service on campus on Friday, March 2, at 11 a.m.
The service will include a live stream of the official Billy Graham Memorial Service from Charlotte, N.C., congregational singing, and a performance by Wheaton's Concert Choir.
The service will take place in Edman Memorial Chapel, located on the corner of Washington and Franklin streets in Wheaton (campus map). Doors will open at 10:30 a.m. It is free and open to the public, and tickets are not required.
For those who cannot attend the Wheaton event live, it will also be livestreamed online (wheaton.edu/streaming). This stream will feature the Charlotte service as well as Wheaton College programming before and after the Charlotte service.
For more information, please call 630.752.5010.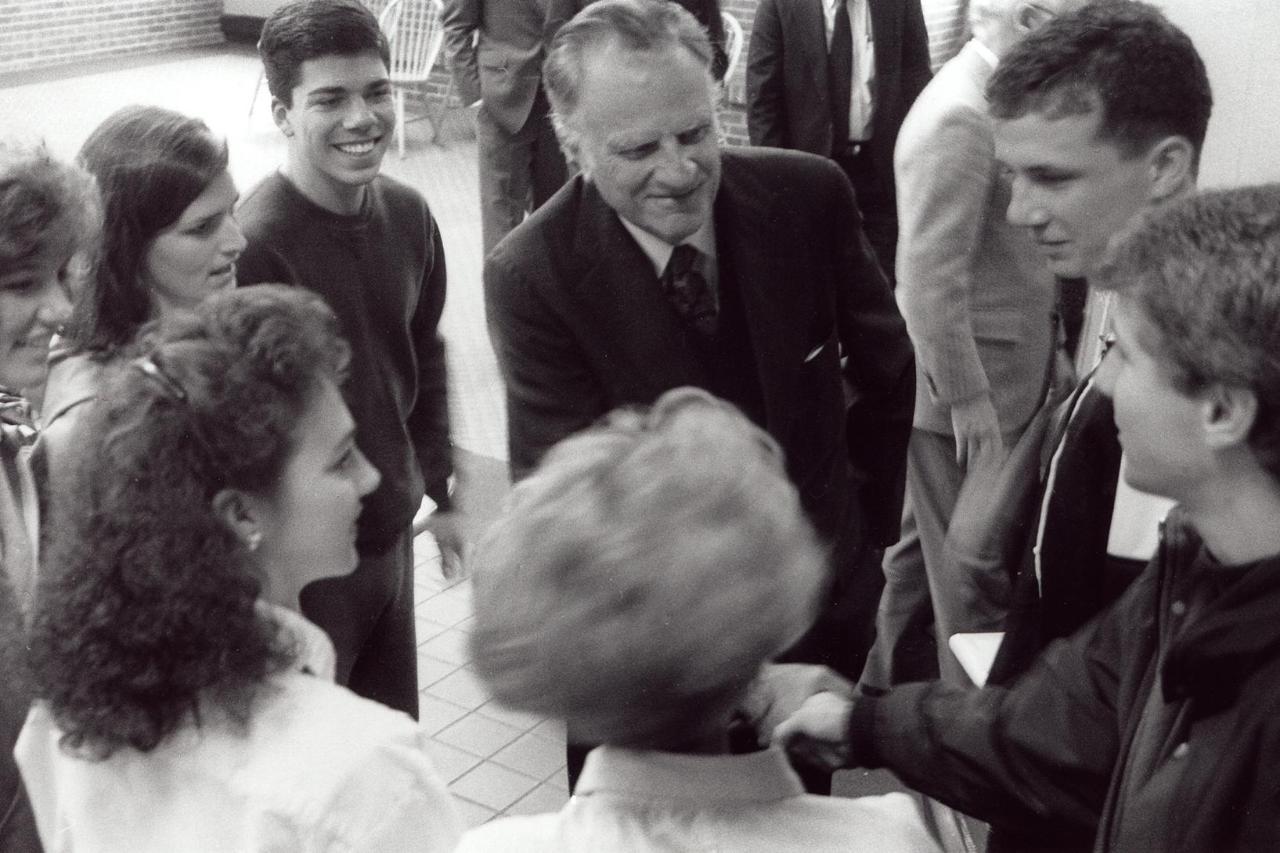 The Wheaton College family worldwide grieves the death of Billy Graham '43 with members of the Graham family and the Billy Graham Evangelistic Association team, and rejoices with them that this choice servant of the Lord has completed his journey and is at home with his Savior.
Facebook Live Press Conference (aired 2.21.18)
The years that Ruth and I spent at Wheaton College were among the most important of our lives. — Billy Graham '43