Current students, faculty, and staff have access to LinkedIn Learning for skill development and software training resources.
During the week of August 12 our online learning platform, Lynda.com, will be upgraded to LinkedIn Learning. While performing the upgrade the Lynda.com platform will be unavailable for approximately 2 business days.
Upgrade FAQs
Is the content the same on LinkedIn Learning as on Lynda.com?
Yes, LinkedIn Learning contains the same high-quality courses that were available on Lynda.com.
Will existing Lynda.com links continue to work after the upgrade?
Existing Lynda.com links that you have bookmarked or shared in a class or website will automatically redirect to the same course on LinkedIn Learning.
All Lynda.com links will need to be updated by March 2020. We encourage you to update your links after the upgrade to LinkedIn Learning is complete. We will share instructions here to help you do so at that time.
Will my Lynda.com learning history and certificates of completion get transferred to LinkedIn Learning?
Your learning history since January 2018 (courses watched, courses saved, etc.), and certificates of completion will be transferred from your Lynda.com account to your LinkedIn Learning account.
Do I need to connect my LinkedIn Profile?
No, you will have the option to connect your LinkedIn profile or create a separate learning account during activation.
If you choose to connect your LinkedIn profile, you'll receive personalized recommendations for your skills and position, as well as what's trending on LinkedIn Learning based on LinkedIn data.
Will my administrator have access to view my LinkedIn activity on my personal account?
When you connect your LinkedIn account, you can rest assured that only your learning data will be shared with your employer. No other data from your LinkedIn account will be accessible or shared. See the details of the Privacy Information here.
No, your administrator will not see your private LinkedIn activity. Your administrator will ONLY be able to see your LinkedIn Learning activity, such as courses you've completed.
How do I log in to LinkedIn Learning?
After the upgrade is completed, you'll receive an email to activate your LinkedIn Learning account. Check out this website and watch this 2 minute video for more information on upgrading to LinkedIn Learning.
Once you activate and link your enterprise account with your personal LinkedIn account, you will log in using the same credentials you use to access your existing LinkedIn account. Or if you choose to create a separate learning account during activation, you will use those credentials to access LinkedIn Learning.
Helpful Resources
Series: ThunderCloud Learning, powered by Lynda.com >>
LinkedIn Learning - Anytime, anywhere.
Access over 6,100 video tutorial courses from industry experts on interpersonal, creative, professional, and technical skills.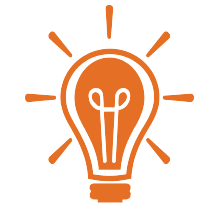 ThunderCloud Learning Tip of the Week
An archive of Lynda.com training videos sent through Campus Announcements