Is there truly a 'best major' for those headed to law school? What are the law schools actually looking for in their applicants?
Wheaton College, like most colleges, does not have a "pre-law" major. Further, unlike the Pre-Health Professions, there is no required course for students who want to go to law school. Even though having a pre-law mindset provides students with a lot of freedom during their undergraduate education, students can be proactive in preparing for law school.
Timetables
We have provided some timetables for you that assume you are applying for admission to law school immediately after your senior year. However, in many law schools, more than half of the incoming class has spent one to three years pursuing career or personal interests, and the number of students taking time off between college and law school is expected to increase. If you are planning on following such an extended timetable, see the section below on "After Graduation".
But wait, there's more!
Pre-law students often assume that a certain major will give them an advantage both getting into law school and as a law student. This assumption is a mistaken one.
While law schools do heavily focus on LSAT scores and GPAs, they are far less concerned about an applicant's major. Unlike an LSAT score, which correlates with a student's performance in the first year of law school, there is no such correlation between an undergraduate major and success in Law School. Students who are successful in law school and who become accomplished lawyers have majored in subjects that are traditionally considered paths to law school, such as political science, history, English, philosophy, or economics, while others have majored in areas as diverse as art, music, biblical studies, physics, and biology. Mastering any discipline in-depth is a useful experience for law school.
You should major in a discipline that interests you for several reasons. First, law schools do not care about your major. Second, you may ultimately decide not to go to law school, and it would be a shame to major in a discipline just because you thought you should for law school. Third, law schools do care about your GPA, and presumably you will achieve your full potential academically in a discipline that engages you.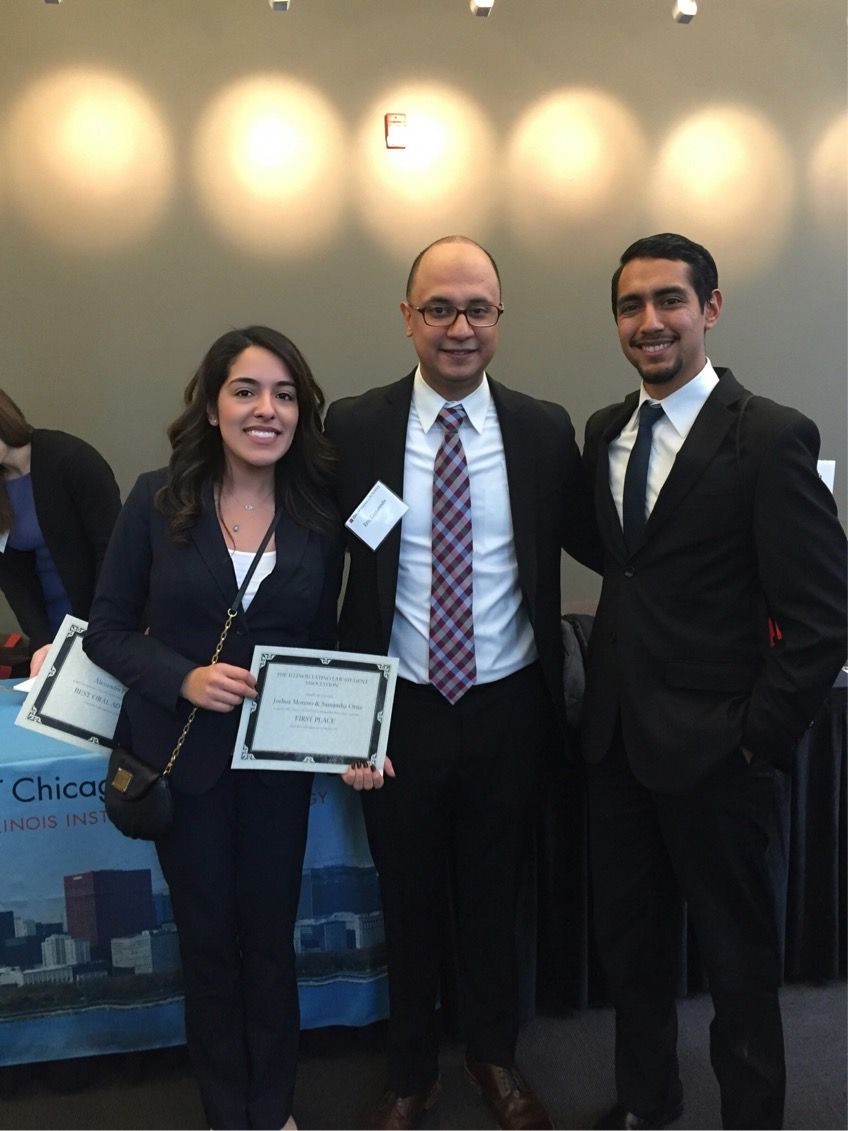 Joshua Moreno '16 awarded the title of 2015 ILLSA Moot Court Competition Champion
As part of the competition, he answered questions from sitting Illinois Appellate Judges and drafted arguments with support from various disciplines of law. Experiences like these allow Wheaton pre-law students to hone skills that are necessary for the field of law.