Welcome
The pre-health professions program at Wheaton College, Wheaton, Illinois, desires to provide a distinctive educational opportunity for students interested in the health professions. The tradition of pre-professional preparation in the health professions combined with a Christian liberal arts education remains strong at Wheaton College. The Health Professions office provides an array of support services and opportunities to enhance and facilitate the students' formation of a pathway to the health profession of their choosing.
Ms. Candice Eisenhaue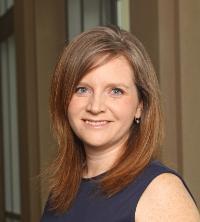 r, M.Ed.
Director, Health Professions
Phone: 630.752.5393
E mail: candice.eisenhauer@wheaton.edu
Ms. Eisenhauer is a member of the National Association of Advisors for the Health Professions (NAAHP) and serves on the Communications committee for the association. For the past several years, she has co-coordinated Illinois Pre-Health Day, an event that brings together students, advisors and deans and directors of health profession schools in the state.
In addition to advising students she enjoys catching up with friends over coffee, discovering new ice cream shops, camping, and visiting her niece and nephews. She is active in her church, spending a significant amount of time in high school youth ministry.
See Candice Eisenhauer's full profile
Courses Taught at Wheaton