English as a Second Language and Bilingual Endorsements
Education Majors have the opportunity to earn the English as a Second Language and/or Bilingual Education Endorsement along with any other licensure.
The bilingual endorsement also meets all the requirements for the ESL endorsement, so students are prepared to be ESL specialists and general classroom teachers in multilingual contexts.
Learn about the course requirements for each endorsement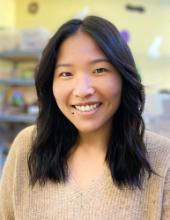 "The ESL endorsement developed a greater awareness of culturally and linguistically diverse students in my teaching, even as a prior EL student myself. I am better equipped to aid students in discovering the wonder of making and creating in a culturally responsive and linguistically supportive environment."
Tryphena (Fena) Tandriarto, '18
5th-8th Makerspace Educator in San Francisco Bay Area, CA
Unique ESL and Bilingual Opportunities
Join the Bilingual Education/ESL Student Organization, to be connected with like-minded students on campus, throughout Illinois, and across the nation.
Join Dr. Vroom Fick's research mentoring group, focusing on language development and multilingual pedagogy.
Complete practicum placements in local districts with strong ESL and bilingual teachers.
Complete summer language teaching internships with partner organizations locally and internationally.
Complete an MA- TESOL to be prepared to teach English up through the college level.
Candidates are eligible for state and national ESL/Bilingual Education Scholarships