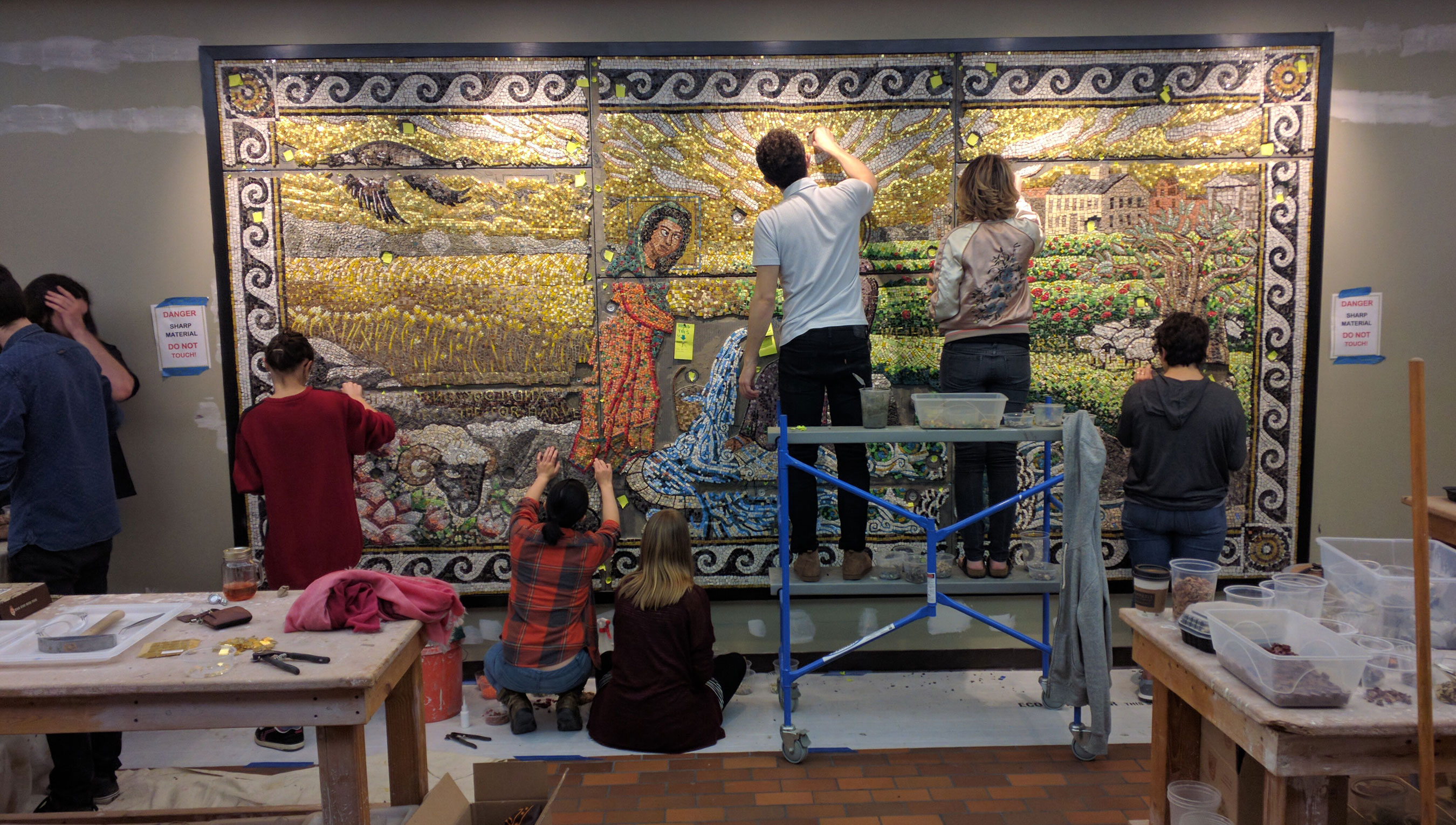 click on the blue icon to open the gallery
Instituted by the Art Department in 1990, this program provides an academic survey of arts and social practices and facilitates embodying the intersection of art, social action, social service, and ritual-filled living. We explore art's powers of both healing and upheaval as it intervenes and interrupts business as usual from within local communities.
Community art, or socially engaged art is an ancient and common art form/lifestyle with contemporary academic labeling and an increasing number of program offerings. It draws on efforts and theories from other disciplines including, i.e., auto-ethnography, critical pedagogy, politics, environmental studies, psychology, and grass-roots activism. The community artist is one who enters into the lives of others to bear witness to radical acts of dignity, activate creativity, and share in imaginative story-telling. Wheaton's community art program includes an internship that leads students to consider local and global applications of community art principles.
Examples of Project Partnerships:
Internships with over 20 local and Chicago arts organizations
Group murals and mosaics with Wheaton's Student Health Services, Honey Rock Camp, and the President's Art Commissions
Group murals with local churches and the Wheaton Municipal Arts Commission
Senior projects with dance choreography, letter writing campaigns, youth development, art therapy and healing, fine arts exhibitions, & local church arts outreach
International photo, painting, film, etc. projects with Wheaton's Human Needs and Global Resources program
Students can alternatively pursue a minor in community art.
For more detailed information about specific classes and program requirements, please follow the links below.
Community Art Curriculum Sheet
Community Art Minor Curriculum Sheet