The annual Philosophy Speaker Series brings scholars from across the country to present new work being done in philosophy and to discuss topics of crucial interest to Christian thinkers. All lectures are free and open to the public.
Fall 2022 Speakers


One Pig = (Roughly) Two Salmon: How to Estimate Relative Moral Priority
Tuesday, October 11, 2022
7:30 p.m., Blanchard Hall Room 339

Dr. Bob Fischer
Associate Professor of Philosophy, Texas State University
Author of Animal Ethics: A Contemporary Introduction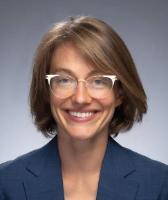 Intellectual Humility for Everyone?

Tuesday, November 8, 2022
7:30 pm, Blanchard Hall Room 339

Dr. Laura Frances Callahan
Assistant Professor of Philosophy, University of Notre Dame


Spring 2023 Speakers
"This is my body": The Eucharist and the Incarnation
Tuesday, January 31, 2023
7:30 pm, Blanchard Hall Room 339
Rev. Dr. James Arcadi
Rector, All Souls Anglican Church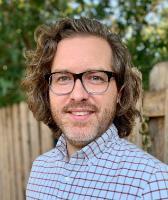 The W(h)it(e)ness of Worldview Theory: On the Troubled Genealogy of a Favorite Framework
Monday, March 27, 2023
7:30 pm, Blanchard Hall Room 339
Dr. Jacob Alan Cook
Teacher-Scholar Postdoctoral Fellow, Thriving Congregations Lilly Endowment Grant Initiative, Wake Forest University