Adams Hall is home to the Art Department and is fully equipped with the necessary spaces, equipment, and technology needed to explore, experiment and excel in all art media and studies.
New Media Studio – a brand new studio with backdrops, a programmable lighting grid, smart HDTVs and professional video and audio recording equipment, the studio provides students with the opportunity to explore new media techniques and make professional quality videos.
Photo Studio – used to teach photography classes and as a resource for students to make their own work, the photo studio is equipped with backdrops and professional lighting and photography equipment.
Photo Darkroom – fully equipped, the darkroom allows students the opportunity to explore traditional methods of film and darkroom photography.
Computer labs – Adams Hall houses two state of the art computer labs with high end Macintosh computers equipped with Adobe suite, large format Epson printers and large HDTVs for easy instruction. The labs are used primarily for photography, graphic design and new media classes.
Graphic Design Studio – in order to also emphasize the physical and hands on elements of traditional graphic design the studio is equipped with screen printing and metal typesetting equipment as well as a risograph printing machine.
Ceramics Studio – holds twelve throwing wheels, a glazing spray booth, a glaze mixing room with a large ventilation hood, a clay storage and reclamation room with a pugmill, six large work tables, and storage areas. The adjacent kiln room has a large gas fired kiln, two electric kilns, a small test kiln and a raku firing kiln.
Sculpture Studio – a large, well lit workspace that opens onto a concrete work patio, the sculpture studio has the tools and materials to explore a variety of techniques including: clay modelling, mold making, plaster and plastic casting, welding, wood construction, wood and wax carving, and assemblage.
Printmaking Studio – fully equipped with several printing presses, a metal plate cutting machine, a ventilation hood, and all manner of hand tools, the studio is set up for students to explore all methods of printmaking in a non-toxic environment.
Painting Studio – a large studio with lots of natural light, the painting studio has palette carts and easels for up to twenty students, pin up boards, track lighting and storage.
Drawing Studio – set up for still life, figure and advanced drawing, the studio has easels, drawing benches, desks, track lighting and pin up boards.
Lecture Hall – a variety of classes are taught in the third-floor smart lecture hall that seats over 60 students.
Woodshop – used in a number of classes the woodshop is equipped with a safety Saw Stop cabinet saw, band saw, miter saw, drill press, planer, track saw, and a large variety of hand and carving tools.
Galleries – Adams Hall houses three gallery spaces that are used for exhibiting student and professional work with an emphasis on instruction and preparing students for exhibiting their work after school.
American Art Collection – Wheaton College is dedicated to collecting and displaying exceptional student and professional art work. The college purchases student work as awards during shows and their work is then displayed on a rotating basis through Adams Hall and across campus.
To schedule a visit to see Adams Hall and to talk to art professors contact the Admissions Team.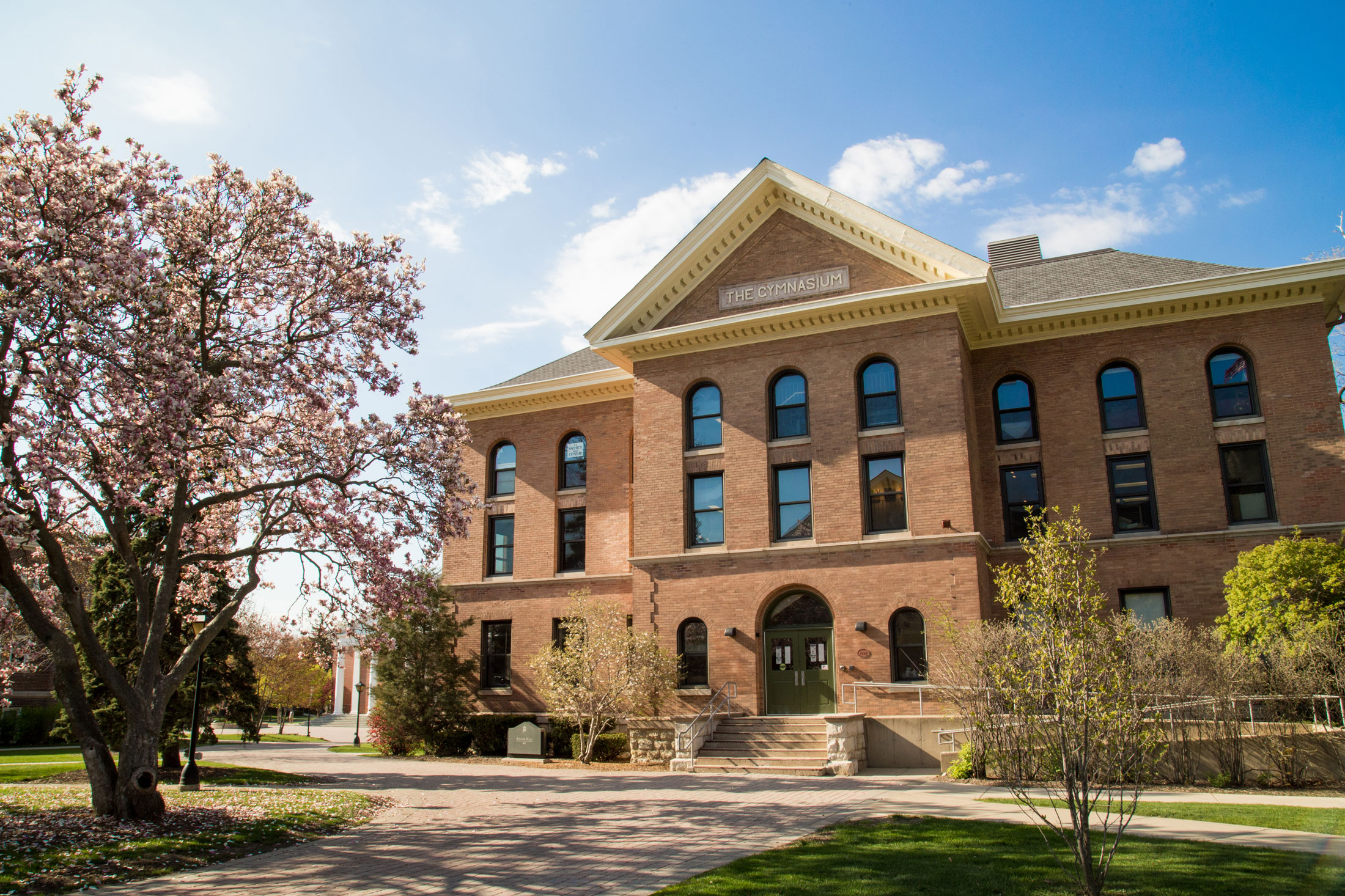 Click the blue icon in the bottom right corner to see more of the building.