ICCT Faculty and Staff
The Institute for Cross-Cultural Training (ICCT) is made up of a team of committed professionals who want to empower language and culture learners. Our staff members teach courses, create resources for cross-cultural workers, and coach learners individually in phonetics, language learning techniques, and cross-cultural communication. All instructors have a master's degree or higher in Applied Linguistics, Second Language Acquisition, or a related field. Below are bios of some of our team.
Director
Natalie Mullen Leisher, Ph.D.
Dr. Natalie Mullen Leisher is the director of the Institute for Cross-Cultural Training where she works with Christian non-profits and their workers who are learning and teaching languages all around the world. She was an ESL teacher to adults in university settings for over 10 years, specializing in listening, speaking, and pronunciation, and has lived and served in China and Spain. Her doctorate is in Education Policy and her research interests include language policy, multilingual populations, language justice and inclusion, internationalization of higher education, and second language acquisition.
Associate Director of Online Learning
Lonna Dickerson, Ph.D.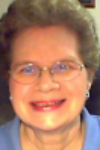 Dr. Lonna Dickerson is the associate director of online learning and former director of ICCT. With an M.A. in TESOL and a Ph.D. in second language acquisition, Dr. Dickerson has experience in the fields of phonology, language coaching, and sociolinguistics. In particular, her professional interests include issues related to pre-field training for Christians who plan to learn new languages and cultures, on-field language and culture learning, and the development of materials for teaching English for Bible and theology.


Associate Director of TESOL
Dianne Dow, M.A. TESOL
Dianne Dow is the associate director of TESOL for ICCT. She is the owner of Dow Tutorial Services and has used her M.A. in TESOL while teaching ESL in the corporate and private sectors. Dianne is the primary instructor for the many TESOL workshops offered with ICCT and has a passion for empowering individuals and church ministries in the area of ESL.
Instructors
Mary Cerutti, M.A. TESOL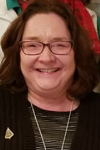 Mary is an experienced ESL teacher. She has taught TESOL workshops with ICCT for many years, and is sought out for her expertise in teaching listening and speaking, as well as her creative classroom activities. She currently serves as the head of the World Relief Adult ESL Program in Dupage County, Illinois.
Robyn Hackett, M.A. TESOL & Intercultural Studies
Linguistic Research Specialist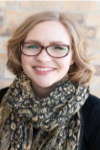 Robyn Hackett served as a linguist with SIL International in northwest Cameroon, where she supported mother-tongue literacy through grammatical tone research and mentoring local language development workers. She currently serves with World Relief, where she teaches adult English learners who have had limited formal schooling. She also teaches second language acquisition and linguistics with Wheaton College and the Institute for Cross-Cultural Training. She is ICCT's Linguistic Research Specialist. Robyn, her husband, and her two sons live in a transitional housing program, where she mentors young single mothers in their journey toward stability.
Colleen Hale, M.A. TESOL & Intercultural Studies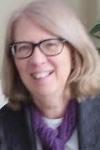 Colleen Hale was a cross-cultural worker with WEC International in Thailand for many years where she was the language coach for new workers learning the Thai and Sgaw Karen languages. She has an MA in TESOL and Intercultural Studies from Wheaton Graduate School. She is currently an SLA instructor for ICCT and serves as the International Language Consultant for WEC International.

Mark LaChonce, M.Div, M.A. TESOL & Intercultural Studies, Ph.D. candidate
Mark LaChonce is a phonetics instructor with the Institute for Cross-Cultural Training. He is also a Ph.D. candidate at the Lutheran School of Theology at Chicago and an instructor at Trinity Christian College. From 2007 to 2017, he worked as director of an Arabic Language Program in Amman, Jordan, and has also worked as an ESL teacher in various settings. He enjoys assisting our students with phonology in a number of languages.

Carol Orwig, M.A. TESOL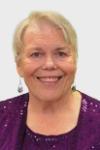 Carol Orwig is a Senior Language and Culture Learning consultant and trainer for SIL International. She teaches language and culture learning classes at the Canada Institute of Linguistics at Trinity Western University in British Columbia and at Dallas International University. She has taught such classes in England, Oregon, Thailand and led language learning workshops in a number of other countries. She also helps to develop and teach online courses for coaches for ICCT.
Joyce Stauffer, M.A. TESOL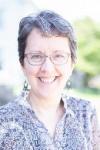 Joyce Stauffer has been one of the Second Language Acquisition instructors of ICCT since 2015. She received her MA in Teaching English as a Second Language from Azusa Pacific University, CA and lived in East Asia for over 30 years. She had various roles including English teacher and language coach. Joyce returned to USA in 2014 and currently resides in Lancaster County, PA.