Over the years, the Wheaton Police Department (Wheaton, IL) has maintained a close partnership with Wheaton College Public Safety.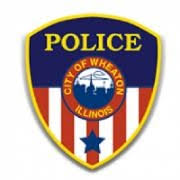 Wheaton College has a longstanding positive partnership with the Wheaton Police Department (Wheaton, IL), including with the Chief and Deputy Chief, the command staff, and the officers. The members of the Wheaton Police Department strive to serve the city of Wheaton, including Wheaton College, with integrity, courage, honor and respect and are dedicated to the protection of life, liberty and property. There is an expectation that all Wheaton College members will respond to the Wheaton Police with the same level of respect. Since the College is within the jurisdiction of the Wheaton Police, their officers sometimes will be seen patrolling campus and interacting with the College community, including with Wheaton College Public Safety.
Wheaton Police and Wheaton College Public Safety are not the same department. The roles and responsibilities overlap and bear some similarities, but there also are distinct differences. The police are a state agency and fall under municipal, state and federal guidelines. They enforce state laws and local ordinances and have a responsibility as well as a duty to respond, when called upon, to arrest and prosecute those whom they reasonably believe have committed a crime or fall under a violation of the law. Wheaton College Public Safety enforces the College's rules and policies and calls the Wheaton Police regarding violations of the law on campus, while responding to many calls for service under the direction of the College.
Wheaton College students may interact with the police either on campus or in the city. They can expect to be treated fairly, but if there has been a violation of law or city ordinance, they can expect to receive a citation or, in some cases, to undergo arrest. If a student is arrested, they will receive an explanation of charges and opportunity to obtain legal counsel.
Working together with the Wheaton Police Department helps Wheaton College Public Safety foster a safer and more secure College environment in which to learn and live.
General Information
The City of Wheaton is located in DuPage County Illinois and has a population of approximately 50,000 residents. The City of Wheaton is protected by the Wheaton Police Department, comprised of more than 93 full-time employees who serve and protect the citizens of Wheaton. The department has 66 sworn officers, 19 civilian employees and a 13-member auxiliary unit. The Police Department is organized into three divisions: Patrol, Investigation and Administration. Patrol and Investigation are led by a Lieutenant who reports to the Deputy Chiefs and to the Chief of Police. These three divisions provide effective and efficient law enforcement service to the citizens of Wheaton. The station is located at 900 W. Liberty Drive in downtown Wheaton.
Additional information about the Wheaton Police Department, including how to submit a citizen complaint, can be found at their website.