Our team of experienced professionals will manage all the details that make for a successful conference, allowing you to focus on your program.
We offer you a "one-stop-shop" experience. Beginning with your initial phone call through final billing, your assigned event manager is your primary contact, partnering with you through each step of your event. We have only one objective – to make your vision a reality.
Fred Gizzo
Fred came to Wheaton College in 2007 from the Art Institute of Chicago, where he was Director of Special Events. He incorporates that spectacular event management experience into his leadership of Wheaton College Event Services.
Becky Baker
Becky joined the Event Services team in the spring of 2019 after coordinating Wheaton College reunions for her fellow alumni. She brings an insider view to the workings and details involved in planning events on campus. Becky works with each client to arrange the best package to accommodate every event's needs, setting the client up for success.

Russell Streff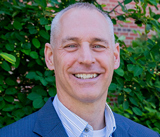 Russell Streff joined the Event Services team in the spring of 2013. Russ has been a member of the Wheaton College family serving in the public safety department for several years. He has a wealth of professional experience, which has brought a new dimension to the Assistant Director of Operations position.
Kristin Maagaard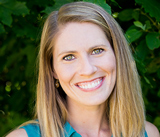 Kristin joined the Event Services team as Harbor House Manager in 2008 and following a 2-year hiatus, returned to the position in 2012. In addition to the Harbor House, she helps oversee summer conference groups and enjoys putting her hospitality experience to good use in these areas. Kristin is a 2007 Wheaton grad and is so glad to still be part of this campus community.
Meagan Goodman
Meagan joined the Event Services team in 2008 after graduating from the College in 2006. She enjoys the opportunity to interact with the campus community as well as our diverse clientele. Her outgoing personality, customer service skills, and hospitality experience make her a valuable asset to this fun and professional team.
Mary DeMoss
Mary joined the Event Services team in 2018 after serving in church ministry for over 17 years. She has a heart for hospitality and enjoys seeking creative solutions to meet the unique needs of each of her clients. Her vision, energy, and attention to detail, along with her deep care for people, has earned her excellent customer reviews.
Have a question?
If you have questions about hosting a residential conference, special event, or meetings at Wheaton College, please contact us.
"So very appreciative of the care and love we received from Wheaton College. The work and service of all the staff we worked with were a testimony to their walk with Jesus and their commitment to his Kingdom. Thank you!"
- our previous client