| | |
| --- | --- |
| | Wheaton College uses LISTSERV to send messages from departments and other groups. If your department distributes critical or required messages, you may have permission to send essential messages to all students, faculty, or staff. |

Read the Internal Digital Notification Policy before distributing campus announcements.
Recipients cannot unsubscribe from essential LISTSERV mailing lists. These lists are automatically populated and send information that subscribers absolutely need as a student, faculty member, or staff member.
If you send to a essential LISTSERV mailing list, you commit to sending only critical messages through the list. Examples of critical messages include:
Announcements from the President's Office
Required information from the Provost, Human Resources, or Registrar
Emergency information
Service outages
For security reasons, the email addresses for sending essential messages are not listed publicly. Please contact us if you need access to these addresses.
If your department would also like to send out announcements that are not critical, such as a department newsletter, event reminders, or other information, you can read the .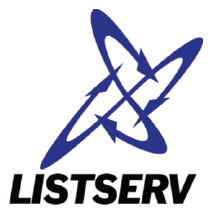 LISTSERV
Sign in to LISTSERV here to manage your subscriptions and the mailing lists you can send to.