We can't wait to see you at HoneyRock!
Tuesday, October 1
Wednesday,
October 3
Optional: Day Trip
Thursday, October 3
Friday,
October 4
7:00 a.m.
Continental Breakfast
8:00 a.m.
Bus leaves from Wheaton to HoneyRock
Worship and Devotional
Breakfast
Breakfast
Morning
Activities
Worship and Devotional
Bus leaves from HoneyRock to Wheaton College for Homecoming
Activities & Challenge Course Open
12:15 p.m.
Lunch
Lunch
Afternoon
Check In
Activities
Activities
5:15 p.m.
Opening Dinner
Dinner
Dinner
Evening
What's Changed?
HoneyRock through history with director Rob Ribbe
Free Time
Optional: Overnight trip at Black Bear or Schmidt Lake
Passage in the 21st Century. New People, New Model. Overview of Current Program Philosophy with Rachael Cyrus
50th Reunion Dinner at Wheaton
Late Evening
Campfire and Story Sharing
Campfire and Story Sharing
Campfire and Story Sharing
During the Vanguard, High Road, and early Passage eras, the vast majority of Wilderness trips passed through or ended up in the Porcupine Mountains along the shores of Lake Superior where participants would spread out for their 2-3 day solo experience. On this day trip, participants can revisit the places where they sought the Lord before entering college. We'll travel to Silver City Michigan where you can choose to spend the day at Lake of the Clouds or the Presque Isle River Campground. Picnic lunches will be provided and we will return in time for dinner at HoneyRock.
We'll be offering two kinds of activities: self-led and staff-led.
Self-Led: hiking to local HoneyRock campsites, bog walk through Lost Lake, canoeing, kayaking
Staff Led: rock climbing, archery, riflery, arts and crafts, mountain biking, water skiing, high ropes challenge course, giant swing
Spend the night at one of two HoneyRock overnight locations! You'll leave after dinner, have a wilderness style breakfast and return in time for lunch the next day. Participants should bring their own sleeping bag, but everything else will be provided by HoneyRock.
A lot has changed over the years, but our purpose remains the same. Dr. Rob Ribbe will trace the history of the Vanguard, High Road and Passage programs over its 50-year history, highlighting key moments, honoring key people and sharing what God has been up to at HoneyRock.
In its current format, Wheaton Passage exists to meet the unique needs of 21st-century college freshman through a variety of transitional experiences. Rachael Botting will share about the various options available to students and how they each address the challenges of today's culture. We'll see how the core elements of the early years have been repackaged while still providing the same benefit.
We'll gather at Wheaton College to celebrate the impact of Vanguard, High Road, and Passage. You'll have time to reconnect with fellow participants and leaders, see memorabilia from the eras, and hear from current program leadership.
You do not need to participate in other Wheaton Homecoming events to attend the dinner - this is open to any and all past Vanguard, High Road, and Passage leaders and participants.
Registration for the dinner opens July 1, 2019.
Cost for the Week
Costs are based on the level of housing you choose. A $100 discount will be applied to the total family or individual charge for a family or individual who is willing to share a cabin or dorm with another family. Families can request to share housing together when registering.
While the price is based on housing, it includes activities and meals.
Cabin Housing: $300/adult
Dorm Housing: $200/adult
Off-Campus Housing: $100/adult
Children 6-18: $100/child
Children 0-5: Free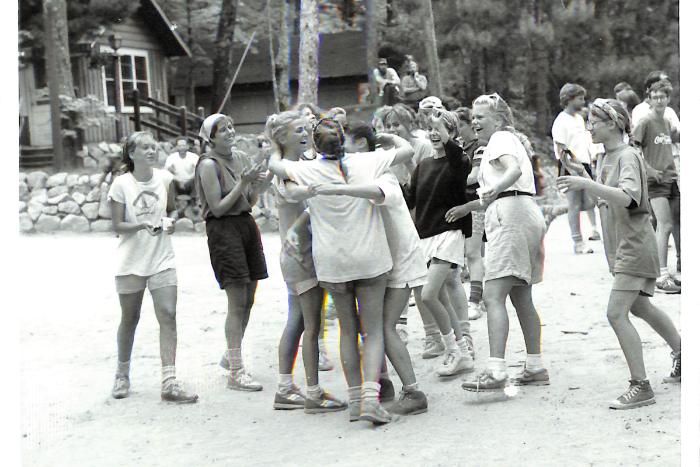 HoneyRock Week Registration
If you're planning on attending the celebratory week at HoneyRock, register today!
Register for the 50th!