U.S. News ranks Wheaton among the nation's leading liberal arts colleges, affirming Wheaton's legacy of offering a prestigious Christ-centered liberal arts education.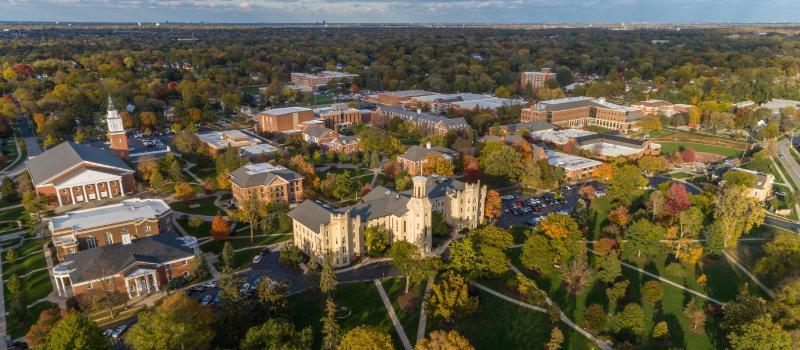 The 2024 edition of U.S. News & World Report (USNWR) rankings for National Liberal Arts Colleges released today place Wheaton #56 out of 211 institutions in Overall Rank (seven places higher than last year's rankings) and #50 in Best Value Schools. The College's economics and psychology undergraduate majors also placed highly in the new USNWR listing for similar medium-to-large programs, ranking #165 among over 300 economics programs and #264 among over 500 psychology programs.
According to a USNWR press release, the methodology for this year's rankings placed "a greater emphasis on social mobility and outcomes for graduating college students," which accounts for the perceived value of degrees from a given college after graduation. Contributing factors include general academic reputation, cost of attending, and return on investment. Among 198 National Liberal Arts Colleges on the list, Wheaton placed #52 in Top Performers on Social Mobility, 29 places higher than the 2023 rankings release.
"This honor commends our faculty, who are top Christian thought leaders in their fields and dedicated mentors of our students," said Provost Karen Lee. "Their scholarly expertise, creativity, and biblical commitments bring to life a community of shared inquiry and spiritual formation for our students, who graduate ready to serve the world for Christ."
Wheaton also places well in other rankings released this month, including #228 out of over 400 institutions in the Wall Street Journal's Best Colleges in the U.S.
—Eliana Chow