Originally branded the Center for Family and Relational Health (CFRH) when it first launched in 2020, The MFT Clinic at Wheaton College has a new name and a freshly renovated, expanded space from which to serve the broader Chicagoland community.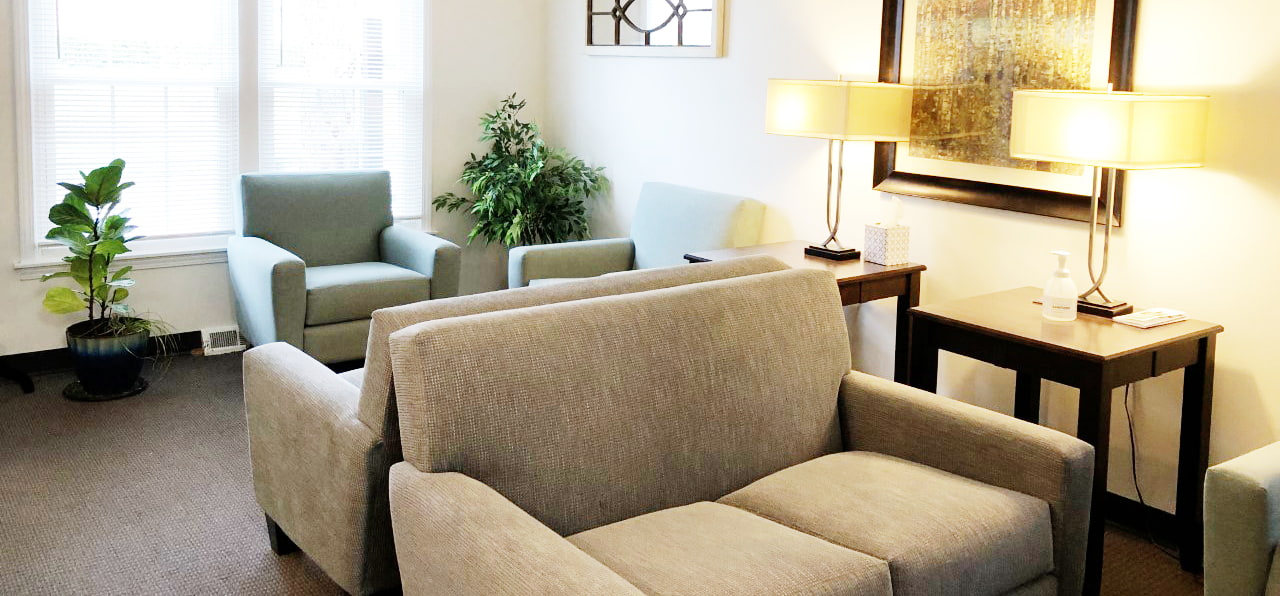 Thanks to a generous financial gift from Gary '60 and Karolyn Chapman, Wheaton College purchased the second unit of the clinic's current location on N. Washington St., just west of Billy Graham Hall. Gary is a renowned speaker and author of The Five Love Languages (Northfield Publishing, 1992).
This summer, the entire building's interior was renovated and made ADA-accessible, including an exterior ramp. The expanded Marriage and Family Therapy (MFT) Clinic is also equipped with state-of-the-art technology to provide an optimal environment for client care and student training.

"The MFT program at Wheaton has two key missional goals that the clinic helps us accomplish," said Dr. Wendy Smith, Director of The MFT Clinic and Assistant Professor of Marriage and Family Therapy. "We exist to train future marriage and family therapists and to provide affordable mental health care for the community."
Although the original name (CFRH) accurately encapsulated the holistic mission of the MFT program at Wheaton, it was a long title with a hard-to-remember acronym. Smith and her colleagues wanted the new name to be memorable and with a clear connection to the Wheaton College Graduate School program.
The larger space is also more conducive to training the 18-person cohort of MFT graduate students each year, who start serving clients on a treatment team with faculty in the first semester of the program. The MFT Clinic uses a teaching hospital model, in which faculty and therapy interns work together to provide expert mental health care for clients. Additional rooms create more opportunities for graduate students, as well as flexibility for offering premarital counseling, marriage enrichment support, telehealth services, and therapy sessions for families, couples, and individuals.
"On the homepage of our new website, we introduce The MFT Clinic as a team of marriage and family therapists expertly trained by Wheaton College faculty," said Smith. "That's who we are. This is a collaborative model: a team effort to provide excellent, evidence-based care from the same systematic, relational framework that our students learn in the classroom."
The Chapmans have also supported the expansion of The MFT Clinic's satellite location in the Roseland neighborhood of Chicago. In Roseland, Wheaton faculty and students are involved in the local community and provide affordable therapy while supporting local ministry leaders and first responders through a partnership with the Roseland Community "Good News" Day Care Center and Coffee House.
"This collaborative model for therapy provides clients with multiple dedicated clinicians, including interns and their supervisors," Smith said. "For those who are comfortable inviting our team into their lives and their troubles, they will find in-depth and compassionate care in our innovative approach."
—Eliana Chow