Fifteen new faculty join Wheaton College's undergraduate and graduate programs this 2023-2024 academic year.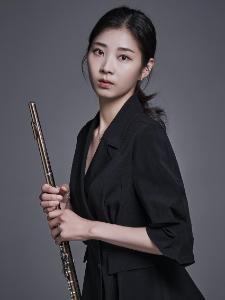 Dr. Sulina Baek
Guest Lecturer, Flute
Dr. Sulina Baek started playing piano at age 6 and picked up her mother's flute at age 12. As a passionate orchestral musician, Baek has appeared in Carnegie Hall, Alice Tully Hall, the Metropolitan Museum in New York City, Norwalk City Hall, Fischer Center at Bard, and Krannert Center for Performing Arts, among others. She has also performed with the Norwalk Symphony Orchestra, The Orchestra Now, New Britain Symphony Orchestra, Nutmeg Symphony, Montclair Symphony Orchestra, Chelsea Symphony Orchestra, Astoria Choir Orchestra, and Loft Opera. She was nominated as a flute fellow in the Orchestra of Americas Academy and chosen to participate in the Napa Valley Festival Orchestra. Baek earned her B.M. and M.M. from the University of Illinois Urbana-Champaign (Jonathan Keeble), and the Mannes School of Music (Judith Mendenhall), respectively. She completed her D.M.A. at the University of Hartford - The Hartt School.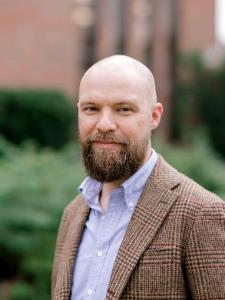 Dr. Joel Chopp
Visiting Assistant Professor of Theology
Dr. Joel Chopp recently earned his Ph.D. in systematic theology from the University of Toronto, for which he completed a dissertation on The Role of Sacred Scripture in Thomas Aquinas's Doctrine of Divine Freedom. He also holds an M.A. in systematic theology from Trinity Evangelical Divinity School, and a B.A. in ministerial education from God's Bible School and College. His book Classical Theism for Protestants: Thomas Aquinas and the Future of Evangelical Theology is forthcoming with IVP Academic and was coauthored with Asbury Theological Seminary's Dr. Thomas H. McCall. In addition to numerous conference presentations, Chopp's research and writing have appeared in the Journal of Theological Interpretation, Trinity Journal, Asbury Journal, and Themelios, among others. He most recently served as a guest instructor in the Wheaton College Graduate School, teaching the courses Christian Theology and Church History: Reformation & Modern.
Dr. James Cornwell
Director of Research and Associate Professor of Psychology
Prior to joining the faculty at Wheaton College, Dr. James Cornwell was a member of the faculty at the U.S. Military Academy at West Point, teaching and researching in the management and psychology programs. He has also conducted organizational behavior research in industry as a senior analyst for Edward Jones. Cornwell earned both his Ph.D. and M.A. in psychology from Columbia University and a bachelor's degree in psychology and politics from New York University. His research centers on the roles that ethics and character play in social identities, how individuals and groups seek to understand the truth, and how different fundamental motivations compete and integrate leading to either psychological distress or human flourishing.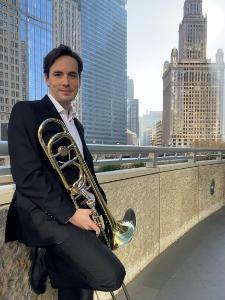 Ignacio del Rey
Guest Lecturer, Trombone
Ignacio del Rey began his musical studies in 1997 and went on to earn a B.A. in music performance (trombone) from the Higher Conservatory of Music in Salamanca (Spain) under Rubén Prades. He also studied in the studios of Martin Reinhardt and Tomer Maschkowski, and privately with Francisco J. Rosario Vega. He received his M.M. in trombone performance and his professional diploma in orchestral studies from the Chicago College of Performing Arts at Roosevelt University, where he studied with Jay Friedman and Reed Capshaw. Since 2015, del Ray has performed frequently with the Chicago Symphony Orchestra and played with Tower Brass, a Chicago-based ensemble, since 2017. He has also performed with the Lyric Opera of Chicago, the Elgin Symphony Orchestra, and the Chicago Philharmonic, in addition to many orchestras in Spain. He is the principal trombone of the Opera Festival of Chicago.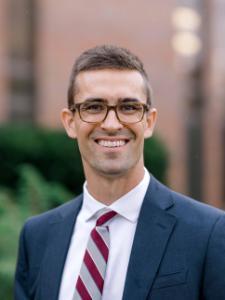 Dr. Grant Flynn
Visiting Assistant Professor of New Testament
Dr. Grant Flynn holds a Ph.D. in New Testament studies from Wheaton College, an M.Div. from Southern Baptist Theological Seminary, and a B.A. in Christian theology from Anderson University. While studying at Wheaton, he was the recipient of the R. Kent and Barbara J. Hughes Fellowship Endowment and presented twice at the Annual Meeting of the Evangelical Theological Society and the National Meeting of the Society of Biblical Literature. He also taught in various capacities while enrolled at each of his alma maters. Flynn is an active member of College Church in Wheaton, currently serving as the ministry associate for college ministry and a small group leader.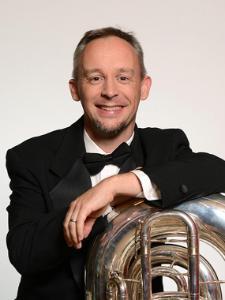 Matthew Gaunt
Guest Lecturer, Tuba and Euphonium
Tubist Matthew Gaunt enjoys a varied career as a performer and educator. He has recorded and toured internationally as a former member of Burning River Brass, Proteus 7, and Boston Brass. He has also performed with dozens of orchestras, operas, and ensembles throughout Chicago, the greater Midwest, and New England, including the Chicago Symphony Orchestra, Chicago Lyric Opera, Boston Symphony Orchestra, Boston Ballet, St. Louis Symphony Orchestra, and Indianapolis Symphony Orchestra. Since 2017, Gaunt has been on the faculty of the Bienen School of Music at Northwestern University teaching tuba, euphonium, and coaching chamber music. He received a bachelor's degree in tuba performance from Boston University and has studied with J. Samuel Pilafian, Gary Ofenloch, and Chester Schmitz.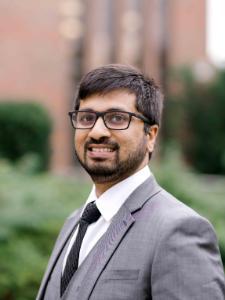 Dr. Kevin Valson Jacob
Assistant Professor of Physics
Dr. Kevin Valson Jacob joins Wheaton College after serving as an assistant professor at Louisiana State University Eunice. Previously, he worked as a visiting assistant professor at Georgetown College and as a research scientist at LSU. He earned his Ph.D. in physics and astronomy from Louisiana State University and a five-year integrated M.Sc. in physics from the Indian Institute of Technology Kanpur (India). He has conducted and published research on quantum states and detectors, Franck-Condon factors via compressive sensing and linear and quadratically nonlinear optical processes.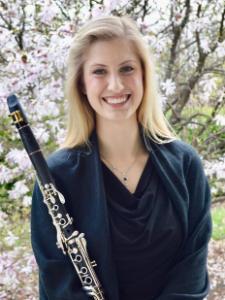 Elizabeth Kapitaniuk
Guest Lecturer, Clarinet
Elizabeth Kapitaniuk '17 is a clarinetist, music director, and educator who is passionate about impacting individuals and communities by creating compelling musical experiences. She has performed with many orchestras throughout Chicagoland, including the Lyric Opera and Joffrey Ballet Orchestra, Illinois Symphony Orchestra, Adrian Symphony Orchestra, Civic Orchestra of Chicago, and Champaign-Urbana Symphony Orchestra. She is also the director of music and worship at First Presbyterian Church of Aurora, Illinois, the clarinet instructor at Carl Sandburg High School (District 230) in Orland Park, and the owner of a private studio. She holds a bachelor's in music education from Wheaton College's Conservatory of Music and a master's in clarinet performance from DePaul University. Her principal teachers included Steve Williamson, Trevor O'Riordan, Jon Manasse, Wagner Campos, and Julie DeRoche.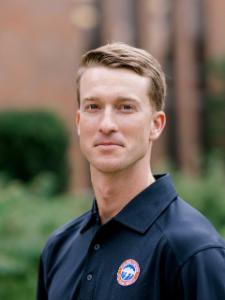 Captain (CPT) Joshua Love
Assistant Professor of Military Science
CPT Love earned his undergraduate degree in criminal justice studies and his commission from Bradley University. He began his military career by attending the Military Police Officer Leader Course at Fort Leonard Wood, Missouri. He was then stationed at Fort Riley, Kansas, where he served as a Platoon Leader and Company Executive Officer. He also served on a short tour to Niamey, Niger during this time. CPT Love continued his Army education at the Maneuver Captain's Career Course in Fort Moore, Georgia, also earning an M.S. in organizational leadership. He went on to serve on a Battalion level staff at Fort Campbell, Kentucky, home of the 101st Airborne Division (Air Assault). He also served as a Commander, leading a company of 153 Soldiers to serve in Operation Allied Welcome. CPT Love is excited to teach and mentor the Army's future Commissioned Officers at Wheaton College.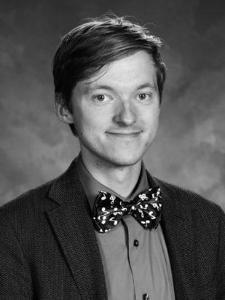 Timothy McDunn
Guest Lecturer, Music Theory and Composition
Timothy W. McDunn is a composer and theorist with a distinguished international profile. He specializes in just intonation and electroacoustic composition. His music and research are regularly presented and performed at major peer-reviewed conferences and festivals including the New York City Electroacoustic Music Festival, the Society for Electro-Acoustic Music in the United States, Convergence, MOXSonic, and ChimeFest. McDunn holds a degree in composition from the Verdi Conservatory of Milan, where he studied with eminent composers from the Donatoni school, including Maestro Mario Garuti. He is currently finishing a D.M.A. in composition at the University of Illinois Urbana-Champaign, where he has received the 2023-2024 Dissertation Completion Fellowship.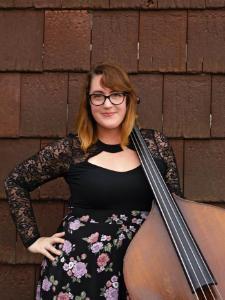 Dr. Crystal Rebone
Guest Lecturer, Jazz Ensemble
Chicago-based bassist Dr. Crystal Rebone graduated with her doctorate in jazz performance from the University of Illinois in 2021, researching ways that middle and high school directors can support female students in their jazz programs. She has presented her research at conferences and colleges throughout the U.S. and furthers her mission of inclusion and mentoring young women in jazz by participating in the Iowa Women's Jazz Orchestra, the Women in Jazz Organization, the League of Women Bass Players, and Jazz Girls Day. An active performer, Rebone has played with a variety of groups, including the University of Illinois Concert Jazz Band, her bass trio "Taco Belles," and Monika Herzig's group "Sheroes." In addition to teaching at the university level and adjudicating jazz festivals across the country, Rebone maintains an active private studio with a wide range of ages, instruments, and genres.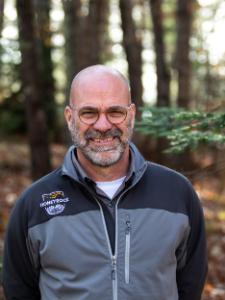 Dr. Rob Ribbe
Director of Academic Programs at HoneyRock and Associate Professor of Outdoor Adventure Leadership
Although Dr. Rob Ribbe '87, M.A. '90, has been on faculty at Wheaton since 1990, this year he steps into two new administrative and academic roles after serving as executive director of the HoneyRock Center for Leadership Development. He earned his Ph.D. in education from Biola University and holds an M.A. in educational ministries and a B.S. in exercise science from Wheaton College. As part of his involvement with the Christian Camping Movement worldwide, he has worked with and trained leaders in Central America, Russia, India, Canada, Africa, and across the United States. After leading HoneyRock and its myriad programs for over 30 years, including 23 as executive director, he is shifting his focus to pour into the development of the M.A. in Outdoor and Adventure Leadership at the Wheaton College Graduate School.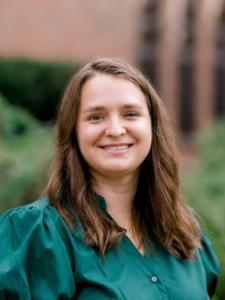 Dr. Meredith Sommars
Assistant Professor of Genetics
After serving in visiting lecturer and assistant professor roles at Wheaton since 2022, Dr. Meredith Sommars joins the College's permanent faculty in the Department of Biological and Health Sciences this academic year. She is pursuing a postdoc at Northwestern University and holds a Ph.D. in life sciences / molecular biology and an M.P.H. with a focus in epidemiology from the same institution. She earned her B.S. in biology from Duke University. Sommars' research has been published in Hepatology, PLoS Biol, eLife, and Cell Rep among others, and she has presented at numerous conferences and symposiums as part of her work with Northwestern and Duke. Her research interests include specific genes linked to liver health and obesity. She has also served in multiple mentor and educator roles for high school and college students throughout the years.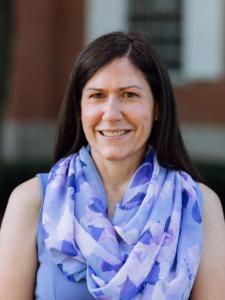 Martha Van Zee
Assistant Lecturer in Mathematics
Prior to joining Wheaton College as an adjunct math instructor in 2019 and taking on a visiting assistant lectureship in 2021, Martha Van Zee taught high school math at Wheaton Academy for 16 years, followed by ten years of freelance tutoring for high school and college students. She also taught five years of college-level algebra at the College of Dupage as an adjunct professor. Now an assistant lecturer in the Department of Mathematics, Van Zee teaches a full course load and supervises secondary education math majors as they complete their practicums and other student teaching requirements. She earned her M.S.Ed. in curriculum and instruction/secondary education from Northern Illinois University and a B.A. in mathematics/secondary education math from Grove City College.
Dr. Kelly Vazquez
Assistant Professor of Engineering
Dr. Kelly Vazquez earned her Ph.D. in mechanical engineering from the University of Wisconsin-Madison and is currently pursuing her post-doctoral training at the University of Colorado-Anschutz Medical Campus. She also holds an M.S. in mechanical engineering from the University of Wisconsin-Madison and a B.A. in physics from North Central College. Her academic research has explored issues like alternative fuel vehicles, fatigue loading of articular cartilage with a focus on bulk and local-scale cartilage mechanics, cell migration during wound healing, and developing physics-based methods for characterizing the biophysical response of pancreas-derived β cells in both Type 1 and Type 2 diabetic models. She has presented her work at conferences across the U.S. and published work in Scientific Reports, J Mech Behav Biomed Mater, and Soft Matter among others.