U.S. News ranks Wheaton among the nation's leading liberal arts colleges, affirming Wheaton's legacy of prestigious Christ-centered liberal arts education.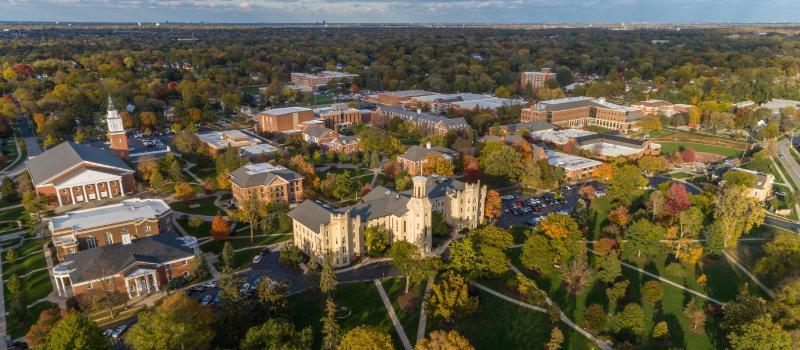 The 2022–2023 U.S. News & World Report rankings for National Liberal Arts Colleges released this month placed Wheaton #63 out of 210. Wheaton's consistent rank in the top 100 schools maintains its place among the nation's top colleges, such as Amherst, Swarthmore, and Williams.
"We are pleased to continue being listed among this respected tier of the nation's top liberal arts colleges. We hope this recognition of Wheaton College's mission, a mission shared by many excellent Christian colleges around the country, ensures that future students and their families know they can have both excellent academics while continuing to develop their relationship with Christ," Wheaton College President Philip Ryken said. "In keeping with our motto to work for Christ and his Kingdom, we remain committed to attracting and graduating many of the country's most academically gifted, professionally capable, and spiritually grounded Christian students."
The U.S. News best college rankings fall into several categories, including National Liberal Arts Colleges, Regional Universities, and National Universities. The National Liberal Arts Colleges list features 210 institutions that emphasize undergraduate education and award at least 50% of their degrees in the liberal arts. "If Wheaton were in the Regional Universities or Colleges categories, it would rank at or near the top based simply on the variables and measures US News uses to generate its ranking lists," said Director of Institutional Research Dr. Gary Larson.
Some ranking systems, such as Forbes' "America's Top Colleges," do not distinguish categories at all, instead producing a singular ranking system for the top U.S. higher education institutions. "In those systems, Wheaton consistently ranks within the top 10% of all institutions, including elite liberal arts colleges and major research universities," Dr. Larson said.
Wheaton is the first of only nine Council for Christian Colleges & Universities (CCCU) member institutions ranked in the U.S. News National Liberal Arts category. The College also places highly in many categories for Niche's 2023 Top Colleges, including Best Liberal Arts Colleges in America (#39 out of 314). Washington Monthly ranks Wheaton #43 out of 203 Top Liberal Arts Colleges in 2022. On each of these ranking lists, Wheaton stands out as the highest-ranked CCCU school.
"This continued honor also commends our faculty, who produce scholarship at the cutting edge of their fields while maintaining an authority of orthodox theology and worldview," said Provost Karen Lee. "Their expertise and biblical commitments bring to life a community of shared inquiry and faith for our students, who graduate ready to serve the world for Christ."
Related Links