The recent graduate will spend a year teaching English in Mexico after receiving the Fulbright-Garcia Robles Scholarship Award, named after the Nobel Prize-winning Mexican diplomat Alfonso Garcia Robles and dually funded by the U.S. and Mexican governments.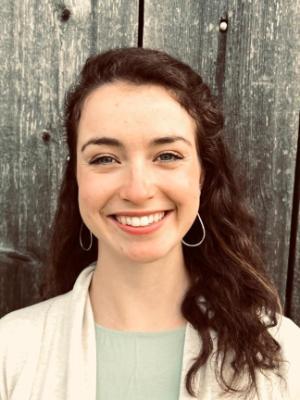 After graduating with her Wheaton degree in Spanish and psychology, Kimble will be serving as an English teaching assistant in high school language classes at CCH Orient, a school located in Iztapalapa, Mexico. This densely populated, vibrantly painted suburb of Mexico City is a more socioeconomically disadvantaged and often considered one of the more dangerous municipalities. But schools are some of the key organizations working to enact change in their communities. In particular, CCH Orient is committed to creating safer learning environments and more accessible educational resources for girls and young women across the region.
In addition to her teaching work, Kimble will partner with community leaders to further a physical and mental health initiative in the area. The program promotes outdoor activities such as hiking, gardening, and running among students to help improve their holistic well being outside of the classroom.
Kimble also hopes to engage with churches and mental health clinics in Mexico, providing her with a new lens through which to view her work once she's back in the U.S. Since there are a lot of Spanish-speaking individuals who seek mental healthcare in the U.S., her year in Mexico will equip her with both cross-cultural relationship building and language skills.
"Spiritually, the whole process of preparing to go to another country has reminded me that more of the impact that's going to happen is going to be on my own heart," she reflected. "There's so much to learn from their church movement and the way the Holy Spirit is moving in Mexico right now. I'm really open and ready to be impacted by that."
—Eliana Chow