Michael W. Smith to Headline Benefit Concert at Wheaton College October 18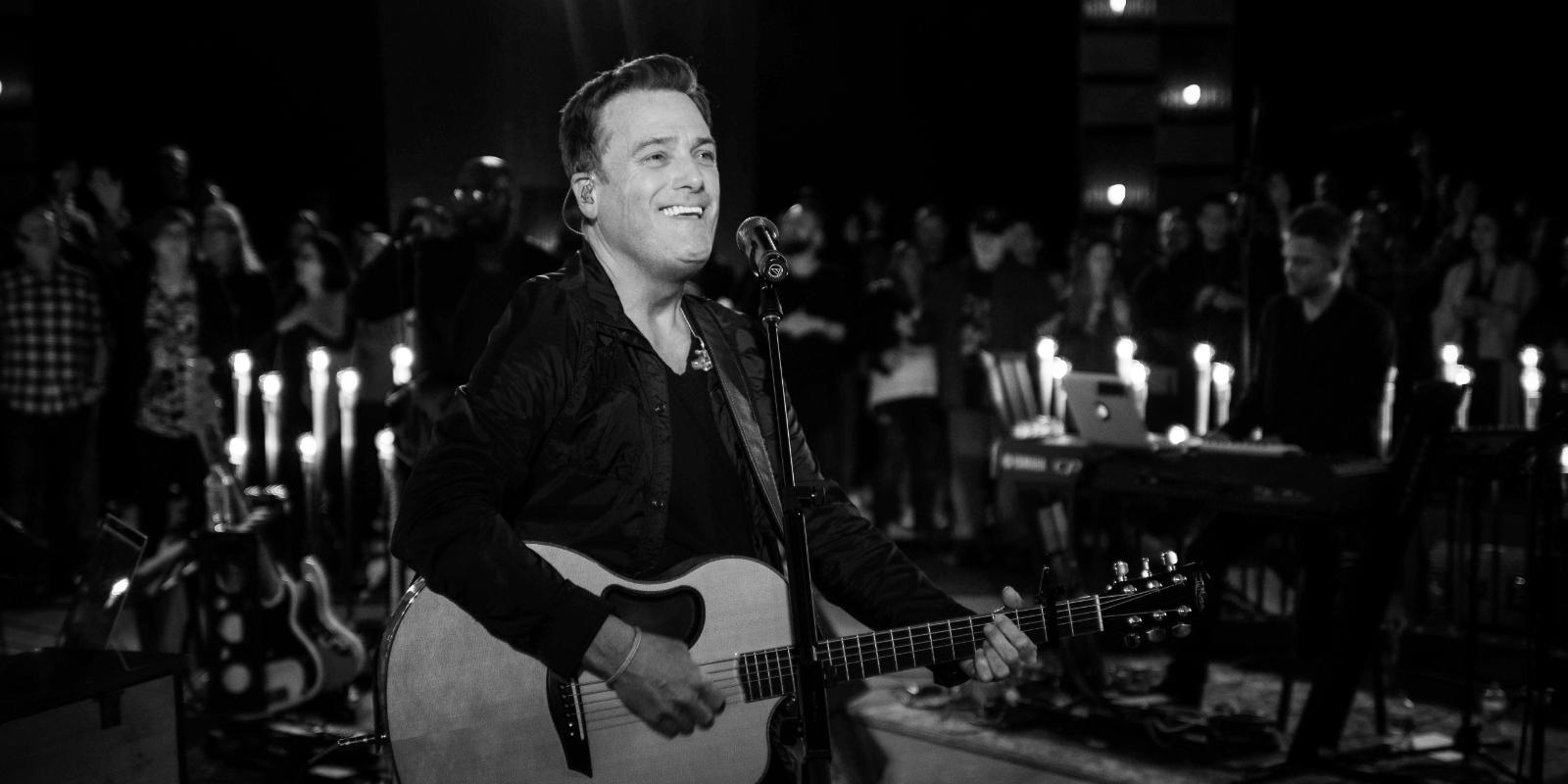 Three-time Grammy Award-winning artist Michael W. Smith will perform a benefit concert October 18, 2018 at 7:30pm in Edman Chapel on the campus of Wheaton College.
Smith and his wife, Debbie, a 1980 alumna of Wheaton College, are donating the concert and its proceeds toward the completion of the concert hall in the Armerding Center for Music and the Arts, Wheaton College's new state-of-the-art performing arts center.
Performers include Smith with his band; Wheaton College alumnus David Hamilton, an acclaimed conductor and arranger; and the Wheaton College Symphony Orchestra, Concert Choir, Gospel Choir, Men's Glee Club and Women's Chorale.
Smith is an industry legend who has been a staple in popular, inspirational, gospel and Christian contemporary genres beginning with his 1990 recording, Go West, Young Man. In addition to his three Grammy Awards, Smith has been honored with 45 Dove Awards, and an American Music Award. Smith has sold more than 15 million albums, and his songs can be found in hymnals and on Billboard charts. He released his latest albums, A Million Lights and Surrounded, in February of this year. In addition, Smith has given back to the global community by raising funds to battle AIDS in Africa alongside longtime friend Bono; starting Rocketown, a safe haven for young people in Tennessee; and helping children as an advocate for Compassion International.
"Michael W. Smith and David Hamilton have invested their lives for the kingdom and honored their Savior through sharing their exceptional gifts for making music," says Wheaton College President Dr. Philip Ryken. "We are deeply grateful for their strong and generous commitment to completing a dynamic new concert hall by offering this benefit concert to the wider Wheaton community."
"Debbie and I decided to personally get behind this project at Wheaton," Smith says. "It's about more than giving to Debbie's alma mater—it's about equipping a leading Christian college to train up a new generation of worshippers. We're excited to help with the completion of the Armerding Center for Music and the Arts, and invite you to join with us, for Christ and His Kingdom."
Smith frequently collaborates with David Hamilton, a 1986 graduate of the Wheaton College Conservatory of Music. Hamilton, who earned a degree in classical piano performance and studied conducting and composition at Wheaton, has earned a reputation as a premier orchestral arranger. His music spans a wide range of musical genres on recordings from Shania Twain and Ricky Skaggs, to Renee Fleming and Lang Lang, to the Canadian Tenors, Amy Grant, Steve Green, and others.
Hamilton has created music and arrangements for the Walt Disney Company, Macy's, The Boston Pops, The New York Pops, and the Nashville Symphony. He has also written and arranged an extensive body of choral music sung by churches across America. He travels extensively conducting top U.S. orchestras and has conducted at Carnegie Hall. Sandy Hamilton, David's wife, also graduated from Wheaton in 1986.
"Sandy and I are so grateful for our Wheaton College experience," Hamilton says. "As students we were challenged to develop a stronger faith, to think more deeply and independently, and to become more courageous leaders. As Conservatory students, we explored and refined our musical skills and wrestled with questions of faith that inspired and informed our music making. We also made lifelong friendships and memories as we experienced student life with gifted peers and committed professors."
"We are excited that the Armerding Center for Music and the Arts will give the College an even greater platform to create life-changing experiences for students who want to grow and flourish in their artistic skills and dreams."
For more information about this concert and to purchase tickets, please visit wheaton.edu/mwsconcert or call 630.752.5010.