Posted February 18, 2015 by
Tags: Spiritual Life My Wheaton
My Passion: For Christ and Kingdom
After high school, the process of my admission to college was delayed for nearly two years by university strikes in Ghana. During this time, I had an intense desire to reach teens for Christ. I felt compelled to speak of God's love and purpose to every young person I came in contact with. Having prayed and fasted and received the direction to go, I was not disobedient to the heavenly vision. I began my missionary journey to schools in my community to preach Christ to them.
On one of my visits, the head of the school questioned my credibility and authority in visiting schools to preach. He requested a letter of introduction from a recognized institution or I would not be allowed into the school premises. This began my partnership with Scripture Union.
In 1998, I was appointed as a Bible Clubs Coordinator (BCC) for Scripture Union. This involved planting Bible clubs in schools, nurturing existing ones, planning evangelistic rallies for the clubs every school term, organizing evangelistic holiday camps for club members and their friends during summer breaks, and holding teachers' consultations once a year. I was 19 years old and had enormous passion with little knowledge. Yet in less than two years God's grace allowed me to plant over 100 Bible clubs in junior high schools. Glory be to God. It became easy to recruit, train and deploy many high school leaders to help with reaching other schools for Christ and his Kingdom.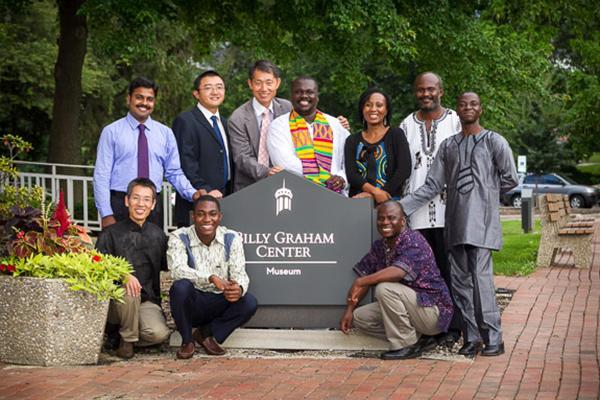 My experience with Scripture Union influenced me in joining the Ghana Fellowship of Evangelical Students (GHAFES) on my campus at Kwame Nkrumah University of Science and Technology (KNUST) in 1999 to continue influencing other leaders for Christ. After college, though I went to serve in corporate Ghana, my passion was always in finding means to influence others for Christ. In 2008, it became clear that my drive to raise leaders needed more impetus, so I resigned from my corporate position and gave my whole attention to intentionally raising leaders.
After a decade of serving in many capacities in churches and parachurch organizations, I desired more. My search brought me to Wheaton College in fall 2014 due to seeds sown in me by Wheaton alumni across the globe. I have come to appreciate Wheaton's academic excellence and its spirit-filled, gifted faculty. In my evangelism and leadership master's program, I am receiving from faculty and the community the skills and grace necessary to sharpen my ability to inspire hearts, inform heads, and empower hands of emerging leaders.
Kingsley Kwayisi M.A. '15 is pursuing a master's degree in evangelism and leadership at Wheaton College Graduate School. Learn more about the Wheaton College Graduate School's programs and apply on their website.