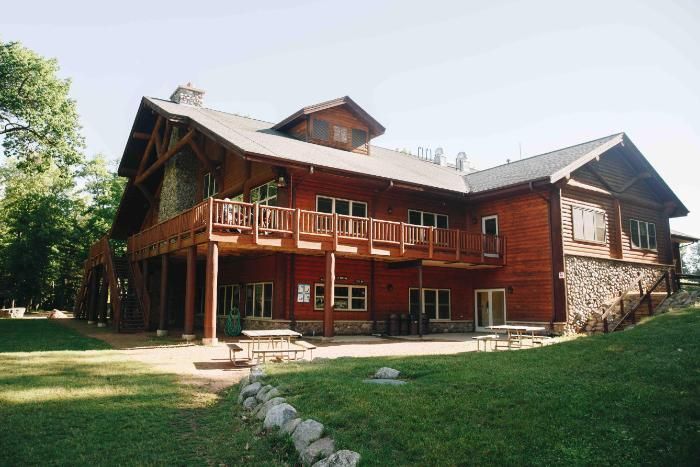 ---
In This Edition of the Northern Light
Note from the Executive Director | Reflections from Summer Camp 2023 | Numbers from the Kitchen | We're Hiring! | Passage was a success! | Preparing for the School Year
---
A Note from the Executive Director
On May 20, 2023, we had our opening ceremony for summer staff on Ski Hill. Imagine a large bonfire, 125 summer staff sitting on the grass, and a clear evening sky as the sun sets... It's one of my favorite nights of the year.
For the past several decades, I've had the privilege of speaking at this opening ceremony, providing a vision for the summer ahead. Needless to say, this particular talk was special, given that it was my last as Executive Director. As Ashley Kiley, our Camp Programs Director introduced me to the students, she said, "Around HoneyRock, we don't say last... we say best!" Her words proved prophetic!
Now that summer 2023 has come and gone, I can say with confidence that it was one of the best. The spirit and commitment of our summer staff and team was amazing. You could feel the depth, passion, and engagement in the air all summer long, right up to the last [best] day. The feedback coming in from our camper parent evaluations says the same. What an awesome way to end my time as Executive Director of HoneyRock, I couldn't be more excited for what's ahead for this place and this team!
With a deep sense of gratitude,
Rob Ribbe, Ph.D., '87
Executive Director
Reflections from HoneyRock's Summer Camp
What an awesome summer we had this year at HoneyRock! We asked our summer program team to summarize the experience for us:
This summer was an incredible testimony to God's faithfulness. He provided the team of leaders that we needed from around the world. The dynamics of the summer staff team were distinct this year; there was a high level of ownership, maturity, and shared purpose across the entire team. Our 22 international students brought a new level of depth to the summer camp experience. Overall, this staff team was one of the best!
We also had so many remarkable stories of campers making the decision to follow Jesus and summer staff making significant steps in their spiritual development. Overall, people left HoneyRock this summer changed.
Our entire team is so grateful for the many hands it took to make this summer happen, as well as many of you who were praying. Thank you!
---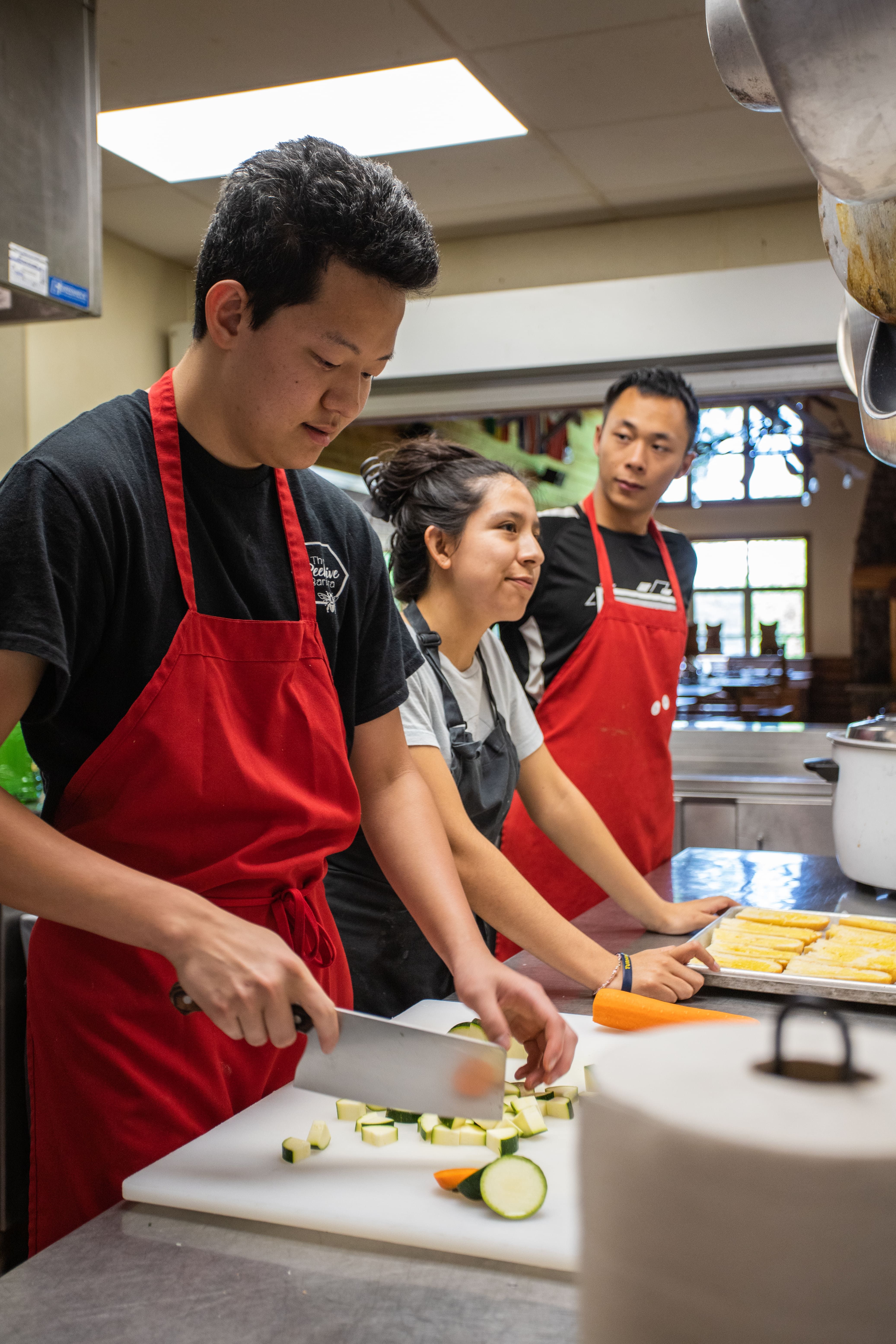 Numbers from the Kitchen
HoneyRock's kitchen is critical to all of our programs, and summer is certainly no exception. This summer, we served:
26,212 cups of coffee
655 gallons of 2% milk
4,924 Burgers
450 lbs of Bacon (Wrangler Breakfast, anyone?)
6450 Chicken Tenders
196 Trays of Lasagna
6,200 Cookies
In total, 70,000+ meals were served!
---
Passage was a success!
This past August, HoneyRock hosted the Northwoods and Equestrian Passage tracks. Passage is the orientation program for all incoming Wheaton students. Passage kicked off on Wheaton's campus, where students went out to three different locations: Chicago, HoneyRock, and select wilderness areas of northern Minnesota.
This year, Passage welcomed 594 students to Wheaton College! These students participated in activities and discussions intentionally designed to help onboard them into their college experience. We also had 100 Wheaton College upperclassmen serve as Passage Leaders, leading and mentoring the incoming freshmen. We also had 47 Wheaton College faculty join Passage to meet with students and prepare them for their upcoming college experience.
There are countless stories to share from Passage this year. Each and every incoming Wheaton student was commissioned—blessed, prayed over, and sent into their next four years—by current Wheaton students and faculty. Students in Chicago visited the Pullman National Monument to get a vision of what it means to live in a Christian community. At HoneyRock, students worshipped at Cathedral Pines; as Dr. Emily Langan was sharing a sermon on the day's theme, a bald eagle flew above the group, boasting God's beauty in creation. Students in Minnesota converged at Wolf Ridge Environmental Learning Center at the end of their trips and put together 3-minute skits to creatively share their experience with the larger group. Lastly, many faculty reported feeling refreshed in their vision of why they teach at Wheaton.
We are so grateful for another great Passage experience! Join us in continuing to pray for Passage as we continue to develop this program and refine processes to improve it. Please also pray for the Wheaton students who have completed Passage and have begun classes for the fall.
---
Our School Year is Kicking Off!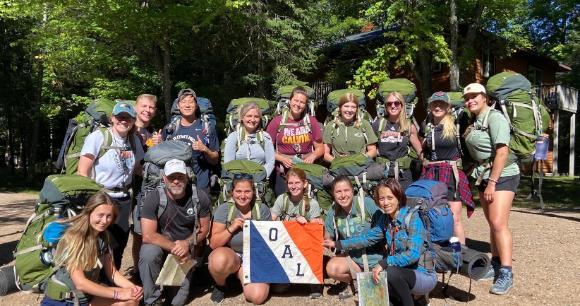 We have finished another incredible summer, and now we look ahead to our next season of ministry: our school year! Between late August and the beginning of May, we have a few different programs operating on-site.
In late August, we welcomed and began training our school-year team of graduate assistants. These graduate assistants work at HoneyRock throughout their time in the master's program, planning and leading our school-year programming for our community. Our incoming graduate students (fondly referred to as "first years") in the Outdoor and Adventure Leadership M.A. program had their orientation, met faculty, visited Wheaton's campus, and began their community formation by way of a 3-day wilderness trip.
At the end of August, our Fellows arrived at HoneyRock! Our Fellows lead and guide our Vanguard Gap Year students, as well as work within an operational area of HoneyRock (i.e., grounds, the barn, guest services, the kitchen). We spent a week together training our Fellows and preparing them for a year of ministry with our incoming Vanguards.
Finally, we welcomed our 9th cohort of Vanguard Gap Year students on September 9th! We are excited to have 17 Vanguards joining us for their gap year experience at HoneyRock, and we are excited and hopeful for what the Lord will do in the lives of each and every one of them.
Please join us in praying for our school year community!