Anthony D'Andrea serves as the Chief Development Officer and oversees the regional director program. He earned his B.A. from Illinois State University in Public Relations and Sociology and also received his MBA with an emphasis in organizational behavior from Benedictine University. Before joining the Wheaton College Development team, Anthony was the Executive Director of Philanthropy for Rush University Medical Center. He has served in the philanthropy vocation for over 30 years.
"The opportunity to serve Christ and His Kingdom and to help spread the gospel through Wheaton College is a dream come true for me. My life has come full circle as I grew up about a mile from campus. It is nice to be home again."
Anthony and his wife Terran live in Geneva, Illinois with their two children, John and Angela. They attend Chapelstreet Church and are involved in their local community.
Tory serves the Southeastern U.S., including Tennessee, Georgia, Alabama, Mississippi, Louisiana, and Florida. Prior to coming to Wheaton, Tory served in a variety of roles at Judson University, including key roles in advancement. Tory earned a bachelor's degree from Wayland Baptist University and completed his graduate studies at Northern Illinois University. Tory and his wife Sandy are honored to be a part of the Wheaton College family along with their children Alexa, Lauren, Jordan, Abigail '23, and Shawna.
Anna serves the Southwestern U.S. including Texas, New Mexico, Colorado, Arizona, Utah, Nevada, and Wyoming. Anna earned her B.A. in Speech Communications and Theatre with a Teaching Certification in Secondary Education from North Central College in Naperville, Illinois. Anna previously served as the Visit and Office Coordinator for Wheaton College Graduate Admissions and moved from there into the world of finance. After ten years traveling nationwide teaching holistic financial planning and investment management, she is thrilled to return to the College in this new role. Anna's husband, Tony '91, serves as the Director of Auxiliary Services at Wheaton. The Dawsons live in Geneva, Illinois and have four children and two grandchildren.
"I am blessed to have the opportunity to prayerfully partner with those who are called to support Wheaton College as we move Faithfully Forward for Christ and His Kingdom."
Cynthia serves the Western U.S., including Washington, Oregon, California, Idaho, Alaska, and Hawaii. Cynthia earned her B.A. from the University of Virginia in Interdisciplinary Studies. She has four daughters; three are alumnae of Wheaton, which has given Cynthia a front-row perspective on campus life. Prior to joining the Development Department, Cynthia served in a variety of volunteer fundraising and leadership positions related to her husband's career and her daughters' preprofessional dance company.
"I am honored to be a part of what God is doing at Wheaton and also helping to advance the work For Christ and His Kingdom." Cynthia and her husband, David Iglesias '80, reside in Wheaton and enjoy their five-minute walk to work.
Jared Wilhelm '97, M.A. '99
Associate Director of Transformative Gifts; Regional Director of Development
jared.wilhelm@wheaton.edu
Jared serves the Central U.S., including Minnesota, Iowa, Missouri, Kansas, Nebraska, South Dakota, North Dakota, Oklahoma, Arkansas, and Montana. Jared received a B.A. in history from Wheaton College in 1997. In 1999, he received his M.A. in biblical and theological studies from the Wheaton College Graduate School. Upon graduation from Wheaton, Jared began his career in nonprofit administration, management, and leadership and has been in higher education development work since 2004. Jared is delighted to be serving his alma mater in this season in which the College is looking and moving faithfully forward.
Noel serves as the Regional Director of Development for the Mid-Atlantic U.S., including Washington D.C., Maryland, North Carolina, South Carolina, Virginia, and West Virginia. Noel earned his B.A. from Bethel University in Minnesota in 2007, worked overseas, and completed his Ph.D. in African history from the University of Virginia. He came to Wheaton in 2016 and served as an Assistant Professor in the History Department for seven years. Noel and his wife Nefret live in Oak Park, IL with their three children Simon, Kairos, and Magdalena.
Bryant serves countries located in Asia Pacific including (but not limited to) China, South Korea, Japan, Singapore, Indonesia, and more. Bryant earned his B.A.'s in Biblical/Theological Studies and in Business/Economics from Wheaton College in 1999. He was previously the Executive Director of the Christian College Consultancy – Asia, based in Seoul, South Korea, and has been working in the International Education sector for the past 12 years. Bryant is proud to be working for his alma mater and is looking forward to advancing God's work at Wheaton through Global Engagement.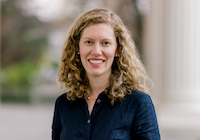 Amy serves as the Regional Director of Development for the Chicago Area (Metro). She has a passion for advancing Wheaton College's mission to equip students to serve Christ and His Kingdom, having benefitted from this transformative experience as a college student herself. While at Wheaton, she sang in the Gospel Choir, danced with Zoe's Feet, spent a summer at the Science Station, and served on the Global Urban Perspectives cabinet.
Before returning home to campus, Amy worked in higher education development roles at a major research university and served as a communication and marketing specialist for a private high school. She lives in Oak Park with her dog, Bear.
Katie serves the Great Lakes region of the U.S., including Illinois, Indiana, Michigan, Ohio, Kentucky, and Wisconsin. Katie received her B.A. in psychology from Wheaton College in 2002. Ever since being transformed by Wheaton's Christ-centered education as a student, Katie has developed a strong belief in Wheaton's mission. She was shaped especially by playing on the Wheaton College women's basketball team, spending a summer at HoneyRock's Summer Leadership School, and traveling with Wheaton in the Holy Lands.
Following Wheaton, she earned her M.A. in school counseling and worked as a high school guidance counselor. Katie returned to Wheaton in 2013 and served as the Assistant Women's Basketball Coach for nine years.
Keri serves the Northeastern U.S., including New Jersey, New York, Rhode Island, Connecticut, Massachusetts, Vermont, New Hampshire, Pennsylvania, and Maine. Keri spent her childhood at HoneyRock, Wheaton's Northwoods Campus, where her parents were on full-time staff. She graduated from Wheaton in 2013 with a B.A. in Communication.
Prior to joining the Development team, Keri served as a Wheaton admissions counselor and worked in insurance claims management for an Atlanta-based consulting firm. She is proud to come home to Wheaton to support the worldwide Kingdom work happening through this community. Keri lives in Lombard, IL with her daughters, Aspen and Taylor.
Scott Clausen '91 serves as the Regional Director responsible for the HoneyRock Center for Leadership Development and the Wheaton College Billy Graham Center. Scott earned his B.A. in Business/Economics from Wheaton in 1991 and his M.B.A. with an emphasis in Marketing from National-Louis University. Prior to joining the Development Team, Scott worked in a variety of leadership positions within the medical products and services industry. Scott and his wife Carolyn live in Geneva, Illinois with their three children Chloe, Cameron, and Colton.
"It is an honor for me to serve both HoneyRock and the Billy Graham Center in fostering their vital missions centered on developing Christ-centered leaders around the world."