Art Urges Voyages
We invite you to read with our students, staff, and faculty Gwendolyn Brooks' book Selected Poems as a part of Wheaton College's Core Book program.
The Core Book program fosters a shared experience across the campus community as we read, reflect upon, and discuss together a significant work that highlights themes of Wheaton's Christ at the Core general education curriculum.
Join us in reading Gwendolyn Brooks' Selected Poems. As a lifelong resident of the Bronzeville neighborhood in south Chicago, Brooks bore witness to the joys and sorrows of ordinary lives with a poet's eye and a prophet's vision. Brooks' poetry is accessible, even to the novice poetry reader, and she writes with an incisive clarity that opens the reader's eyes to see the world as it is and as it could be. She once described the experiences we have day-to-day as "poetry in the rough." As we read Brooks' poetry together, we will encounter quotidian scenes of mid-twentieth century southside Chicago - from the public spaces of front yards, pool halls, beauty shops, bars, and vacant lots to the private spaces of back yards, tiny kitchenette apartments, and the interior life and thoughts of city residents.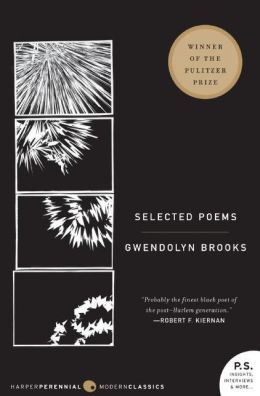 Why Selected Poems?
Brooks' poetry captures the daily realities of Black Americans during the difficult Civil Rights era with realism and hope. Her poetry returns time and again to the enduring themes of family, identity, living in community, poverty, and the human experience. Brooks demonstrated a mastery of classical and modern forms of poetry, weaving allusions to classic books and scripture throughout her work. We invite you to read with us as we ask how reading and entering into the worlds that Brooks captured might help us expand our understanding of the human experience and speak into our interaction with our communities and the world around us.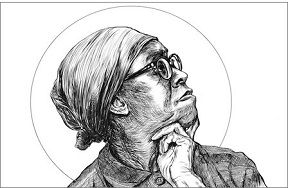 Selected Poems Resources
Joel Erickson, Core Studies
Research Fellow, Class of 2020
Tiffany Eberle Kriner, Ph.D.
Associate Professor of English
Sarah Miglio, Ph.D.
Assistant Provost and Assistant Professor of Core Studies and History
Go Deeper
"But I feel now that it was better for me to have grown up in Chicago because in my writing I am proud to feature people and their concerns—their troubles as well as their joys."
("Paul Angle and Gwendolyn Brooks Interview" in We Asked Gwendolyn Brooks about the Creative Environment in Illinois, 1966)
Celebrating Gwendolyn Brooks@100 Interactive Online Exhibit, The University of Illinois Rare Book and Manuscript Library
Gwendolyn Brooks: A Poet's Work in the Community Online Exhibition. The Morgan Library & Museum
Promised Land? The Black Chicago Renaissance and After by James Hurt
Photographs of Chicago: 1918-1950 from the Collection of the Smithsonian National Museum of African American History and Culture, Smithsonian Learning Lab
"A Peek at Gwendolyn Brooks' Chicago, Then and Now," by Adam Morgan in Chicago Magazine
Home Histories: The Gwendolyn Brooks House, by Abigail Bazin in Southside Weekly
Gwendolyn Brooks, Lift Every Voice: Why African American Poetry Matters
"An Introduction to Gwendolyn Brooks," by Elizabeth Alexander
"Frost? Williams? No, Gwendolyn Brooks," From the Pulitzer Files
"Why Gwendolyn Brooks Will Live On Forever," by Angela Jackson
"Gwendolyn Brooks, 83, Passionate Poet, Dies," Literary Obituary from the New York Times
Biographies of Brooks

Alleanna Harris
Meet the artist, Alleanna Harris, of this year's Core Book illustration
Purchase Alleanna Harris' artwork