Welcome to Learning & Accessibility Services (LAS)
Academic Flourishing
You belong here. LAS seeks to equip all students with the tools, strategies, and resources required to flourish during their time at Wheaton College (IL). Learning ought to be effortful, and we aim to walk alongside you as you learn about yourself, discover how you learn best, and grow personally and academically.
Throughout the year, we offer large group workshops, one-on-one academic success appointments, support from our peer coaches, in addition to online resources and tools for success. Our expertise is in areas related to time management, study strategies, reading, and academic accountability. Even if you don't know what question to ask, please reach out. We look forward to meeting with you!
Access and ADA Accommodations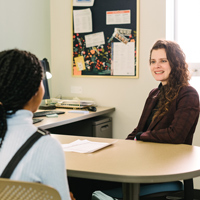 We believe that disability is an indispensable part of the diversity of God's Kingdom. LAS is committed to providing students with disabilities spaces of belonging here at Wheaton College. In addition, we ensure equal access to the campus and campus programs through the provision of individualized ADA accommodations. Disability can mean many things and includes mental health conditions, temporary injuries, such as concussions, as well as chronic health conditions.
Accommodation Categories
Classroom and academic
On and off-campus programs
Housing
Meal/food services
Chapel
Again, if you are a current student with questions - we look forward to meeting with you! We also welcome questions from prospective students and families regarding any of these areas. Please don't hesitate to reach out.
Learning and Accessibility Services Staff
To contact us, please make an appointment or email us at: las@wheaton.edu
Melissa Norton
Director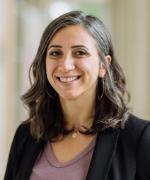 Joelle Merrifield
Accessibility Specialist