Be inspired. Be challenged. Be equipped.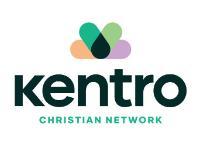 Together, Wheaton College and Kentro Christian Network are partnering to help Kentro member organization employees learn to lead with faith and humility, utilize evidence-based practice, and serve the most vulnerable and the Church globally while earning an M.A. in Humanitarian & Disaster Leadership. Our desire is to create a community where Christ-centered organizations, churches, and individuals leverage their combined learning to achieve the best in relief and development, sharing knowledge, skills, and support with one another.
Join a group of Kentro graduate students who choose to grow and learn together through Wheaton College Graduate School. This gives you the opportunity to be part of a special group of learners specifically focused on the issues Kentro member organization workers face as you earn an M.A. in Humanitarian & Disaster Leadership.
FAQs
Grow in your career by earning a master's degree from the first graduate program to combine humanitarian and disaster preparation with a focus on faith-driven leadership.
Receive a tuition discount as an active employee of your organization thanks to a partnership between Kentro Christian Network and Wheaton College's Humanitarian Disaster Institute.
Integrate field work related to your current role.
Learn from world-class faculty with academic credentials and practical experience that includes international development, disaster risk reduction, NGO leadership, and more.
First graduate program to emphasize humanitarian AND disaster preparation with a focus on faith-driven leadership.
First CCCU M.A. program to offer in-depth emergency and disaster response training.
Housed in HDI, the country's first faith-based academic disaster research center.
One of the few M.A. programs in the country to truly teach global and interdisciplinary approaches to humanitarian and disaster assistance.

Led by award-winning faculty, including recognitions from FEMA, American Psychological Association, Mutual of America, Outreach magazine.
No need to move! The flexible, modular, and online program allows you to remain in your community and keep your job while earning your degree by taking the majority of classes online.
Three valuable one-week intensive/modular courses occur at the beginning, about halfway, and at the end. These allow you to connect and interact in person with faculty, your fellow cohort members, and Kentro leaders. The intensive/modular course sequence begins in the summer with remote pre-work, then continues with a 6-day on-campus intensive portion, and finishes with remote post-work (please e-mail hdi@wheaton.edu for schedule).
Online courses are either 7 or 15 weeks long and can be done from anywhere! This structure enables students to immediately apply their learning in their current context while earning a master's degree.
If a full group of Kentro Member organization employees sign up to do the program together, each member will receive a group-rate scholarship toward tuition. (If members prefer to do the program over two years with other Wheaton students, a self-paced discount rate is still offered for Kentro members.) A 25% discount is offered for a group of 15 or more students, and a discount 15% is offered for a group less than 15 self-paced students.
Visit the Financial Aid Office for more details on tuition and aid.
Interested in the Kentro Christian Network?
Earn your M.A. in Humanitarian & Disaster Leadership at a discounted rate.