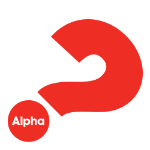 We are inviting Alpha USA staff, leaders, and volunteers to join our Master of Arts in Evangelism and Leadership degree program. Wheaton College Graduate School is partnering with Alpha USA to offer this unique opportunity.
We are also offering a Missional Church Certificate for Alpha which allows students to take the three core courses in the M.A. Evangelism in Leadership degree - Gospel, Church, and Culture.
The cohort model allows leaders to learn from one another, network, and encourage each other. The collaboration that you will experience in the cohort will increasing your learning and facilitate application of classroom material directly to your work in ministry. Thanks to the flexible learning format, you can do all this while continuing in your current work and ministry. We hold week-long classes at Wheaton College twice a year. The remainder of the courses are completed online.
We want to make this program more affordable, so we are offering up to a 15% tuition reduction for students who join the program.
For more information about the Alpha Partnership, please contact Heather Matthews.
Interested in the Alpha USA Partnership?
Earn your M.A. in Evangelism and Leadership or Missional Church Certificate.